Muslim Hands and Karimia Institute invite you to our Community Fundraiser with Nasheed Artist Khaleel Muhammad in aid of the Rohingya people.

'The most persecuted people on Earth.' (United Nations)

The day will host a variety of family-fun activities, an array of stalls, food, ladies pampering sessions, nasheed performances, competitions and quizzes and more.

*FREE ENTRY – REGISTRATION REQUIRED*
Details
Venue
Bobbersmill Community Centre, Berrige Road West, Nottingham, NG7 5JE
Nottingham Community Fundraiser
A day of fun-filled activities including ladies pampering and nasheed sessions, competitions and quizes,
drumming sessions, Kids Play Zone (5-12years), plus food, an array of stalls and much more
---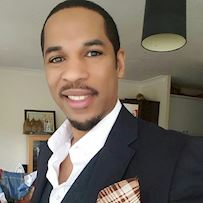 Khaleel Muhammad
Khaleel Muhammad is one of the most established artists in the nasheed industry whose soulful voice and dynamic stage performance have made him a renowned internationally acclaimed performer. Khaleel is the author of the children's book 'Muslim All-Stars' and has appeared in several television shows, adverts and the Disney film 'Cinderella'.
---
It's been estimated by the UN that since 25th August, almost 500,00 Rohingya refugees have crossed over into Bangladesh as their villages – and with it their homes and livelihoods – have been burnt, with 400,00 more men, women and children left displaced inside Myanmar itself.

With ongoing unrest in the region for many years, a total of one million Rohingya refugees have fled Myanmar to escape persecution and now a staggering 250,000 people in the area have now also been left without regular access to food.

At Muslim Hands, we've been supporting families in Myanmar since 2008, providing essential aid, including Ramadan and Qurbani aid, and also building shelter homes for displaced men, women and children.

As thousands of families find themselves in crisis, we're now calling on you to help support our work and help provide essential aid for Rohingya refugees in desperate need.








Facebook

Twitter

Email This
---
Q. Is there an entry fee?
A. Entry is completely free, you simply need to register online.
Q. What will happen on the day?
A. A day of fun-filled activities including ladies pampering and nasheed sessions, competitions and quizes,
drumming sessions, Kids Play Zone (5-12years), plus food, an array of stalls and much more
Q. How do I volunteer?
A. Please contact Sobia Rana by emailing events@muslimhands.org.uk
Q. How do I book a stall?
A. For stall bookings please contact Samina Ali on 07866 888786.