Join us for an elegant evening of inspirational talk with Naima B Robert, amazing spoken words by Lamyaa Hanchoui.

The evening also offers variety of stalls and delicious 3 course meals. Whether it's the Jollof Rice or the Biriyani Gele Galore team has got you covered.
An evening not to be missed!

*Strictly women only event and no children under 7 allowed, except breastfed babies
Details
Venue
The Atrium, 124 Cheshire Street, London, E2 6EJ
"We are a team of sisters who established Gele Galore after the passing of a really close friend as a means of sadaqa jariyah for her. Her passing at such a tender age was a sharp reminder that we had to use the time and means that we had been blessed with to strive to build our Akhirah and pursue all within the dunyah that would connect us with our Lord and benefit the Muslim ummah.

So we hold galas for sisters so we can both give back as well as enjoy ourselves."
---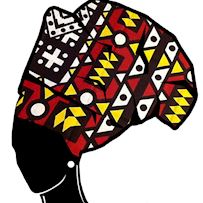 Na'ima B Robert
Na'ima B Robert is an award-winning author, editor, publisher and public speaker. She was born in Leeds, grew up in Zimbabwe and went to university in London. She is the author of the Muslimah classic, 'From my sisters' lips', which explored the reality of living as a Muslim woman in the West. She has written several multicultural books for children, including 'The Swirling Hijaab', 'Going to Mecca' and 'Ramadan Moon'. She divides her time between London and Yorkshire and dreams of living on a farm with her own horses. Until then, she is happy to keep telling untold stories and mentoring other aspiring Muslim writers with her writing groups and programmes.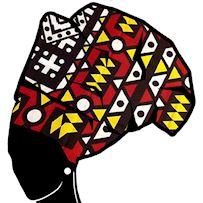 Lamyaa Hanchaoui
Lamyaa Hanchaoui is a visual fine artist with focus on the MENA region, singer, pianist and motivational spoken word poet of Moroccan decent. She has featured her spoken word poetry on Islam Channel's Lyrically Speaking series and is a now a radio presenter for Sisters Speak at Inspire FM. She has recently graduated in International Relations BA (Hons) and continues to shed light on a range of community and international issues via creative expression and empowerment.
---
Supporting Mothers Across the World
Motherkind is our maternal health campaign which aims to support new and expectant mothers in some of the most high-risk countries

There are many factors which contribute to maternal deaths, from social and cultural barriers to a lack of equipment or skills. As well as providing practical support, we're also educating people in how to provide long-term care for women in their communities.

Our work has included facilitating training for midwives in Niger, running educational workshops in villages throughout India, and establishing specialised maternal health clinics in Afghanistan and Somalia.

Our Afghanistan clinic alone has assisted over 28,000 women. Building on this success and the achievements of our three clinics in Somalia, our goal is to establish a network of clinics throughout high risk areas like Afghanistan, as well as continuing with the good work we have carried out in other developing countries.

Our achievements so far have only been possible because of your generous support. This is why we ask you to continue being Motherkind.


Facebook

Twitter

Email This
---
Q. How much do tickets cost?
A. Tickets are £20 per person (non-refundable).
Q. How can I book my ticket?
A. You can book your ticket online by clicking on the 'Buy Ticket Now' button at the top of this page.
Q. What will the evening consist of?
A. The evening will consist of an inspirational talk with Naima B Robert, amazing spoken words by Lamyaa Hanchoui. The evening also offers variety of stalls and delicious 3 course meals.
Q. Can I buy tickets on the day?
A. As this is a ticketed event, places are available on a first-come first-served basis. We therefore advise you to buy your tickets in advance to avoid disappointment.

You can book your ticket online by clicking on the 'Buy Ticket Now' button at the top of this page.
Q. Will I receive a ticket?
A. Once your ticket purchase has gone through successfully, you will receive an email confirmation shortly afterwards.

Please bring your email confirmation to show at the registration desk on the day at 4pm.