Ramadan dinner and inspirational lecture on the blessed land of the Prophets.

A fundraising dinner that will help renovate the first qibla by lighting up the prayer hall of the blessed Qibali Masjid and providing food parcels to the people of Jerusalem.

Muslim Hands is hosting an exclusive four day tour in support of Masjid Al-Aqsa and the people of Palestine.

ENTRY to the dinner is FREE - REGISTRATION is COMPULSORY.
Dates and Locations
| Location | Date | Start | Venue | Register |
| --- | --- | --- | --- | --- |
| Luton | 30 May 2019 | 17:30 | Luton Crescent Hall, 50 Dunstable Road, LU1 1EF | Register |
| East London | 31 May 2019 | 17:30 | The Atrium London, 124-126 Cheshire Street, E2 6EJ | Register |
| Harrow | 01 June 2019 | 17:30 | Harrow Leisure Centre, Christchurch Avenue, HA3  5BD | Register |
| Slough | 02 June 2019 | 17:30 | Copthorne Hotel Slough-Windsor, Cippenham Lane, SL1 2YE | Register |
Al-Aqsa: Save Our History Dinner Tour
Join us on our Al-Aqsa: Save Our History dinner tour, this Ramadan (Thursday 30th May to Sunday 2nd June).

We have an inspiring line up of amazing talent, knowledge and experience who will all be rejoicing in aid of this cause that touches everyone's heart.

The evening will be hosted by Khaleel Muhammad and will include an energetic and passionate talk by Shaykh Riad Ouarzazi from Canada and Qur'an recitation by Ahmadullah Awan from the United Kingdom.
---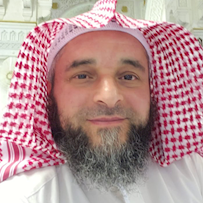 Shaykh Riad Ouarzazi
The Shaykh has an incredible fountain of knowledge and is known for focusing his talks on the heart and attaining peace. As a student, the Shaykh has studied under Shaykh Waleed Basyouni and Shaykh Waleed Idrees who have both mastered their own sciences. The Shaykh has moved to the United States of America and then to Canada, delivering lectures and khutbahs in those areas.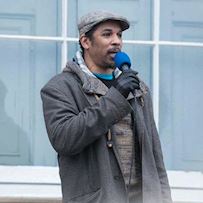 Khaleel Muhammad
Khaleel Muhammad is one of the most established artists in the nasheed industry whose soulful voice and dynamic stage performances have made him an internationally recognised performer.

With appearances in Germany, Sweden, Brussels, the USA, South Africa, France and Malaysia, Khaleel has produced four videos and three albums: 'Heaven', 'Dhikr of Life' and 'The Adventures of Hakim'.

He is the radio presenter of the 'Kids Round Show' and the 'Drive Time Show' on Inspire 105.1FM. Khaleel is an accomplished designer/illustrator of children's books and his body of work includes, 'Allah's Amazing Messenger' by S.J.Sear, 'Adams Adventures' by Maria Derissy and his own Muslim superheroes book 'Millennium Five'.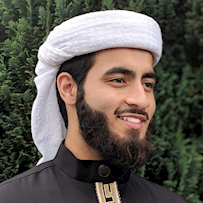 Ahmadullah Awan
At the age of 15, Ahmadullah completed his Hifz from DaruI-Uloom Bury and then moved on to studying on an Alim Course at Ihya-us-Sunnah Academy in Bolton to provide him with an in-depth knowledge of Islamic theology,
jurisprudence and a unique perspective and understanding on the fundamental working components that characterise Islam.

Now, at the age of 19, he is one of the UK's fastest growing professional nasheed artists and reciters with his name being known globally and millions of fans across the world. He specialises in vocal only Arabic & Urdu nasheeds and has toured the country alongside global icons, Qari Fatih Seferagic and Sheikh Ahmed al-Bukhatir.

Hafiz Ahmadullah is also a teacher of Qur'an and Tajweed with students from around the world. In September 2018 Hafiz Ahmadullah launched his very own Islamic curriculum 'Vocal Sciences' which he teaches his students and is being implemented into local institutions. He is also a youth activist and partakes in many parliamentary conferences and debates pushing for global peace.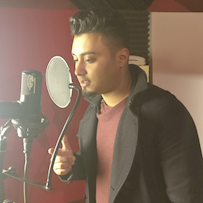 JAvocals
JAvocals (Johan Ahmed) is a versatile singer who discovered his passion and talent for singing at a very young age. His ability to sing in various languages and produce music using only his voice and body parts makes him a rather unique talent in the industry.

Having started his career as an independent artist a few years ago, he produced various covers of famous songs and nasheeds in his own unique vocals only style. His work has attracted thousands of views on YouTube and his popularity is growing each day. He has shared the stage with world renowned artists such as Ahmed Bukhatir, Kamal Uddin and Ehsan Tahmid to name a few. Having signed with Free Voice Records recently, JAvocals is now working hard on his next few singles with the record label alongside completing his degree in engineering at university.
---
Masjid Al-Aqsa Renovation - An Opportunity of A Lifetime
The Al-Aqsa Mosque, which served as the first Qibla and the place from which the Prophet (PBUH) ascended into the heavens, is second only to Makkah and Madinah as one of the holiest sites in Islam.

Thousands of Muslims visit Al-Aqsa every single day and it plays a central role in the religious life of the local community. As such, the site requires continuing maintenance.

Muslim Hands has been working with the Al Aqsa Waqf since 2008. Thanks to the generosity of our donors, we have so far:

• Provided the site with a brand new public announcement system.
• Upgraded the dilapidated toilet facilities.
• Rehabilitated the sewage infrastructure.
• Replaced the paving stones of external walkways and around the Dome of the Rock.

'Maimunah bint Sa'd the freed slave of Prophet (saw) asked 'O Prophet of Allah, inform us about Bait Al-Maqadis (Al Quds).' The Prophet (saw) replied, 'It is the land of resurrection and congregation. Visit it and pray in it. For indeed prayer in it is like a thousand prayers in other than it'. She asked 'If one of us cannot visit it, what should we do?' The Prophet (saw) said, 'Then he should make a gift of some oil to be lit in the lamps. For indeed the one who gifts this to (Masjid Al-Aqsa) will be like the one who has prayed therein'. (Ahmad)

This Ramadan we are appealing to donors to fulfil this Sunnah and help us replace Al-Aqsa's thirty year old lighting system with safe, efficient lighting for the Qibali Masjid Grand Prayer Hall.
Facebook

Twitter

Email This
---
Q. What are the ticket prices?
A. Tickets are FREE, you must register to reserve your seat*.

*Please also note due to the nature of the event it is TWO children per one adult, any additional children under the age of 13 will need to attend with an additional registered adult.
Q. How can I book my ticket?
A. Tickets are free all you need to do is register on the link above.
Q. What will the evening consist of?
A. The evening will be hosted by Khaleel Muhammad and will include an energetic and passionate talk by Shaykh Riad Ouarzazi, nasheed and Qur'an by Hafiz Ahmadullah Awan.
Q. Can I just turn up on the day without registration?
A. As it's FREE entry for a 3 course meal we strongly advise to register in advance to avoid disappointment. Please register using the link above.
Q. Will I receive a ticket once I have registered?
A. Once you have registered successfully, you will receive an email and call closer to the event. If you are unable to attend please contact Imran Ahmed via email imran.ahmed@muslimhands.org.uk to avoid food wastage.

Once you have received your email please produce this email receipt at the registration desk on the day of the event.
Q. Is the Food HMC?
A. Yes all the food is HMC approved.
Q. Is the seating segregated?
A. Men and Women will be seated accordingly on the day of the event by our team members.