02 June 2016
How You're Making a Difference to Rohingya Communities
Over the past year, your support has made a long lasting impression in the lives of so many in need. In these web posts we explore how donations like yours have changed the lives of victims of poverty, conflicts and natural disasters.
When the images of stranded Rohingya refugees fleeing natural disasters, poverty and persecution emerged on mainstream media channels, the whole world was shocked. Muslim Hands responded with teams on the ground providing essential food, water and hygiene kits. As thousands of Muslims became displaced and forced to seek refuge in overcrowded camps, Muslim Hands made preparations for longer- term solutions for the refugees.
Muslim Hands have been working in Myanmar constructing homes for cyclone victims since 2008. We saw there was an urgent need for housing for the refugees, so with the support of our donors we increased the construction of homes, to house many families in the Rakhine State alhamdulillah. Nur Eisalam and his family were one of the many people who benefitted from this program.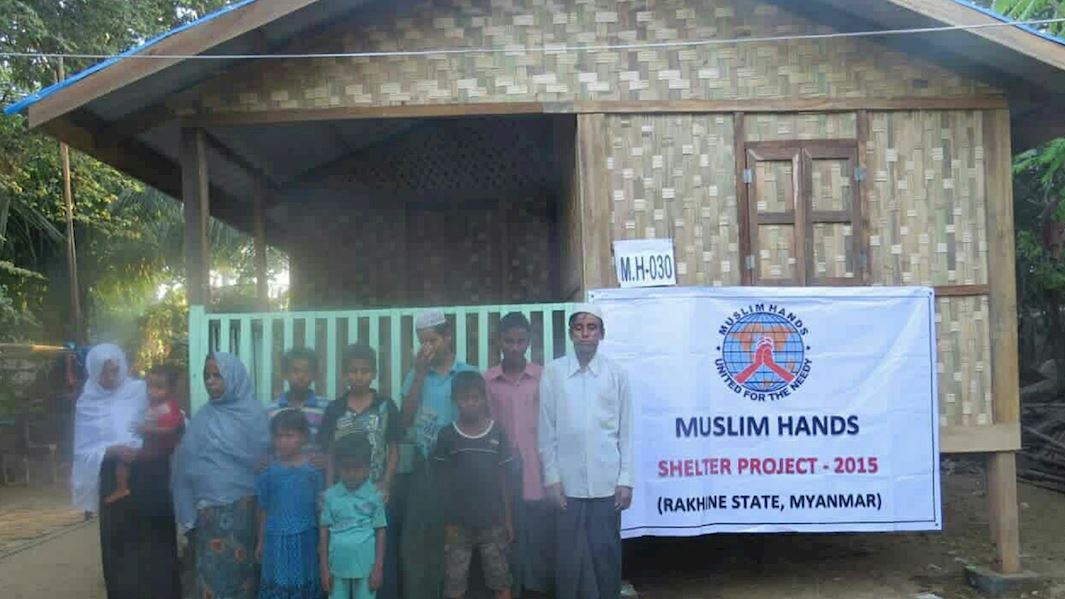 Nur has a big family of eleven members, who were all living in one tent after their home was destroyed by floods. In the overcrowded tent, they had no control over the spread of infections which put the children at risk of illnesses. They are poor and cannot afford medical treatment. Muslim Hands was able to grant them a new home along with food packages and medical supplies. Their health has significantly improved as they are no longer living in overcrowded conditions and they are now living safely and securely within their new home.
Over the last year there have been many families like Nur's which have benefitted from the Shelter Project and from our emergency distributions. None of the support we have provided to the Rohingya community would have been possible without our generous supporters.
---
Facebook

Twitter

Email This