02 June 2016
How Your Donations Protected Families From the Cold
Over the past year, your support has made a long lasting impression in the lives of so many in need. In these web posts we explore how donations like yours have changed the lives of victims of poverty, conflicts and natural disasters.
Every winter, Muslim Hands reaches out to the most vulnerable communities across the world. Last year, your donations helped us to provide food, blankets, stoves, winter fuel and other essentials to over 25,000 people across Europe, Asia and the Middle East.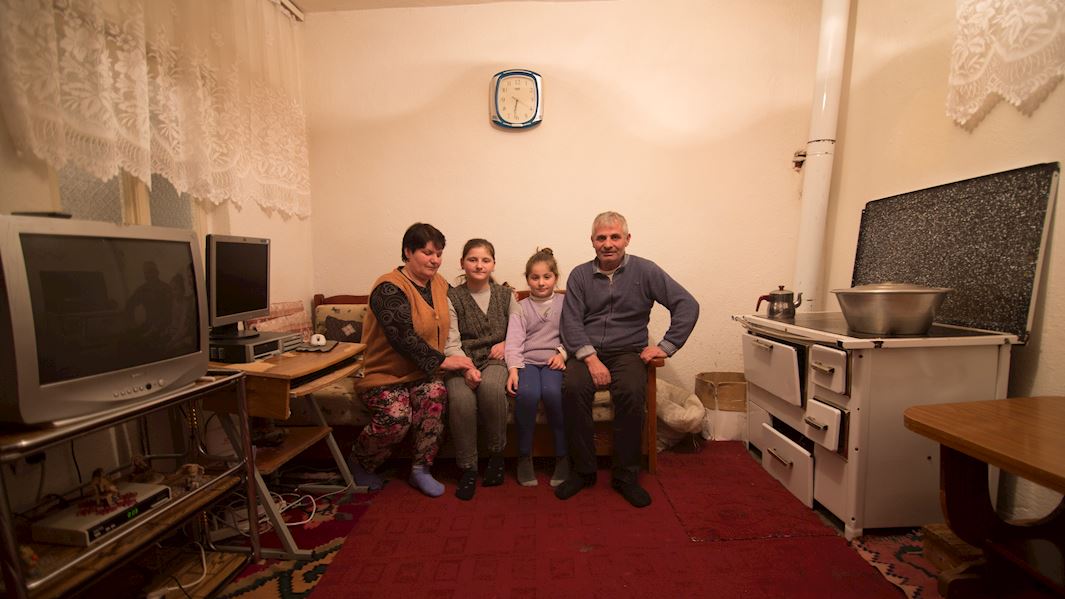 One of the many families that benefited from donations like yours were the Qirakus. Veli Qiraku's disability means he struggles to provide for his family. He lives with his wife and three children in just one room. Veli and his wife, Feride struggle everyday under the burden of Veli's medical expenses and they often cut their food intake so they can provide schoolbooks and other learning resources for their children.
Their home is in poor condition with damp spreading across the walls and leakage from the roof. There are cracks in the doors letting in a biting wind. With very little means for heating the home, his family are often left exposed to the harsh Albanian winter.
Your donations last year meant that families like Veli's had blankets, fuel and food parcels to survive the winter. Veli told the MH team that without your help his family would have nothing. His parting words were, 'May Allah bless you for helping us'.
---
Facebook

Twitter

Email This