12 July 2016
Thank you from Muslim Hands!
Saying goodbye to the month of Ramadan can be very difficult, but it is also a good time for reflection. Here at Muslim Hands, we have been reflecting on all the support you have helped us provide to suffering communities around the world this Ramadan. So if you are feeling the post-Ramadan blues, take a look at some of the amazing work your generosity has made possible to cheer you up!
Key Facts
Nearly 953,000 iftars provided
1,260 orphans sponsored
Nearly £500,000 raised to renovate Al-Aqsa Mosque
Supporting a Growing Muslim Community
When Aisha Ibbu donated her land in Blantyre, Malawi for the building of a mosque, there were only a handful of Muslim families in the area. Muslim Hands has provided communal iftars from the Ntonde masjid for the last two years and thanks to your support over the holy month, we are now planning to construct a permanent brick mosque to cater to the growing Muslim community. Alhamdulillah, the masjid is now serving as a focal point for local families with over forty children attending its madrassah every single day.
Feeding the Fasting
This Ramadan, the iftars you provided fed nearly 953,000 people across 43 countries. From providing food parcels to the elderly and disabled to holding community iftars for orphans and widows, your donations ensured that the most vulnerable communities of the Ummah could look forward to a nutritious meal after a hard day's fasting.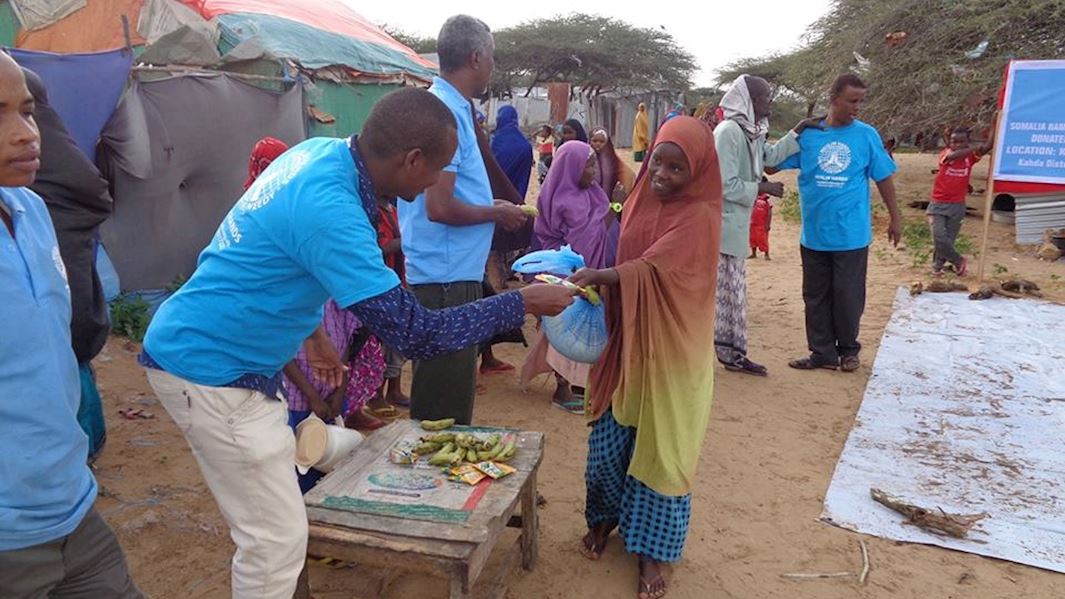 Clean Water for Kordofan
The families of Allah Kareem villages located in the arid desert lands of North Kordofan were having to walk 37km to the nearest source of safe water. When we began fundraising for a deep water well for the community we were overwhelmed by the generosity of our donors.  We are now able to construct a well which will provide almost 32,000 local people with clean water on their doorstep. And it's all because of you!   
Spreading the Joys of Eid to Refugee Children
On the day of Eid, the Muslim Hands team distributed your gifts among 800 Syrian children living in Lebanon's refugee camps. Thanks to you, every child received a toy as well as new clothing and sweets. We don't know who was more excited, the children receiving the gifts or the MH team distributing them! 
With Ramadan ended, we are now looking ahead to how we will be using your donations to support the poor and vulnerable for the rest of the year. From investing in long-term projects like water wells, schools and health clinics to providing emergency relief, our teams will be using every single penny you gave to serve those most in need.
---
Facebook

Twitter

Email This