15 May 2017
Thank You for Feeding My Family
Assalamu alaikum,
My name is Hawo Osman. I'm an elderly grandmother from Awodeegle (Lower Shebelle) in Somalia. I have special needs as I'm blind. The terrible famine across East Africa has made life is very difficult for my family and many others like ours. At the moment, I'm living in a camp for displaced persons with my daughter and her three children. We had to leave our home as we had nothing left to stay for.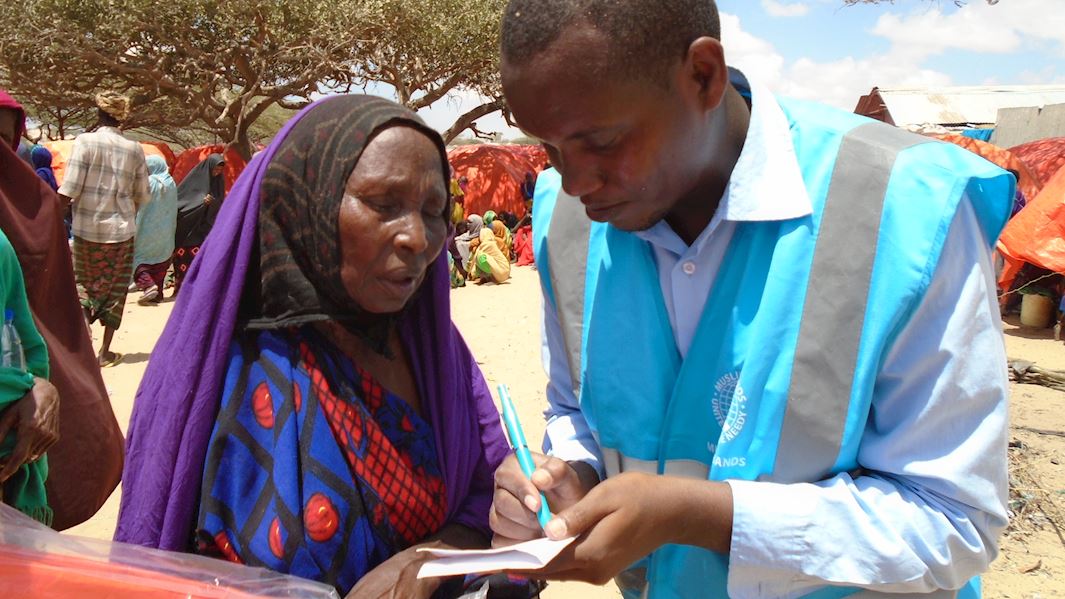 We are farmers who made a living from growing crops and raising livestock. When the famine struck, we lost all of our livestock. How would we feed the young children and ourselves? How would we survive? We had to leave our home to try and find help.
We fled to a camp in Mogadishu where alhamudlillah we met the Muslim Hands team who were giving food parcels and plastic sheets to people in the camp. We were so happy to receive these items. We had enough food for a month and a plastic sheet for shelter. This gave us some hope to keep us going. Thank you for your donations which are helping families like mine across East Africa who desperately need food aid to survive the famine. 
Thank you for your support.
Ramadan Kareem from everyone at Muslim Hands!
---
Facebook

Twitter

Email This