16 May 2017
Thank You for Saving Me From the Streets
Assalamu alaikum,
My name is Zargaham.* I am 13 years old and I come from Punjab in Pakistan. I am currently in the Street Child Programme with Muslim Hands.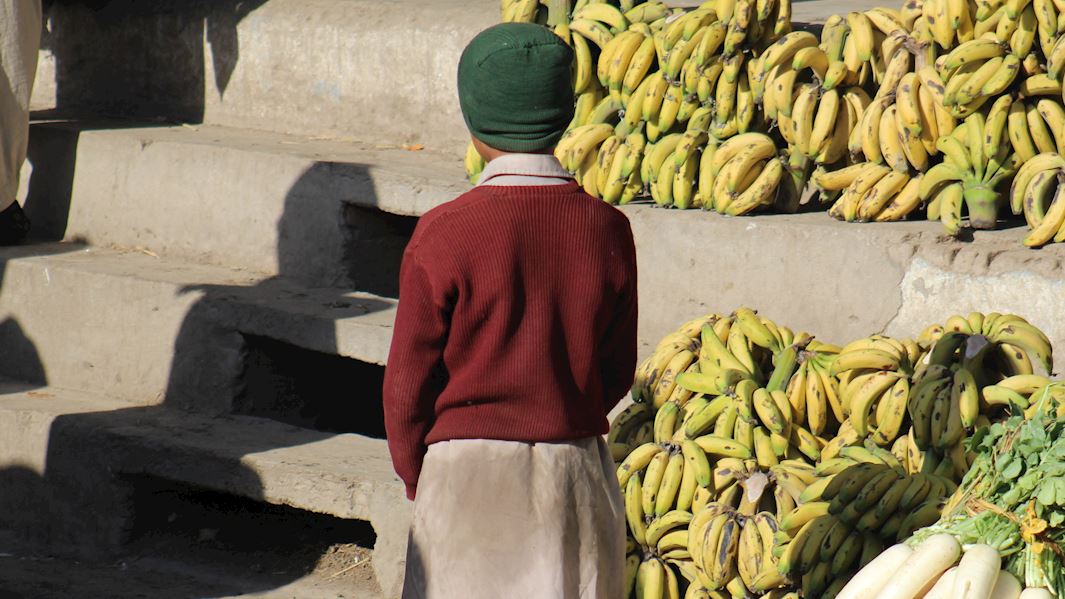 Growing up was very difficult. My teacher was very strict and used to beat students - including me. I'd get beaten with a stick and many times I couldn't even hold my pen to do my homework.  I tried to tell my parents but they ignored what I'd tell them - even my scars...
I couldn't stand the suffering any longer. One night, I decided to take action and I ran away from home. I took the first train at the station and ended up in Karachi. I soon discovered though that even though I was suffering at home, I was totally unprepared for life on the streets.
Whilst I was living on the streets, I met a man who offered me a job, food and shelter. I thought that everything would finally be ok... But it wasn't... I ended up trapped in a place where children just like me were being sexually abused.
One day I managed to escape and once again, I was on the run. Life on the streets was very difficult and I often had to do things I'm not proud of just to survive. Once I met a member of staff from the Azad Foundation – a street child programme sponsored by Muslim Hands - everything changed for the better though alhamdulillah. 
Azad helped me alot. They referred me to a rehabilitation centre and after that I was able to cut ties with my old life and get back into education. Alhamdulillah thanks to Muslim Hands donors, I am currently in education and receiving LSBE (life skills-based education) sessions. Thank you for helping street children like me get our lives back on track.
Thank you for your support.
Ramadan Kareem from everyone at Muslim Hands!
* Name has been changed to safeguard the child's identity
---
Facebook

Twitter

Email This