20 June 2017
Night of Power Bangladesh Appeal - Channel S Tonight 6pm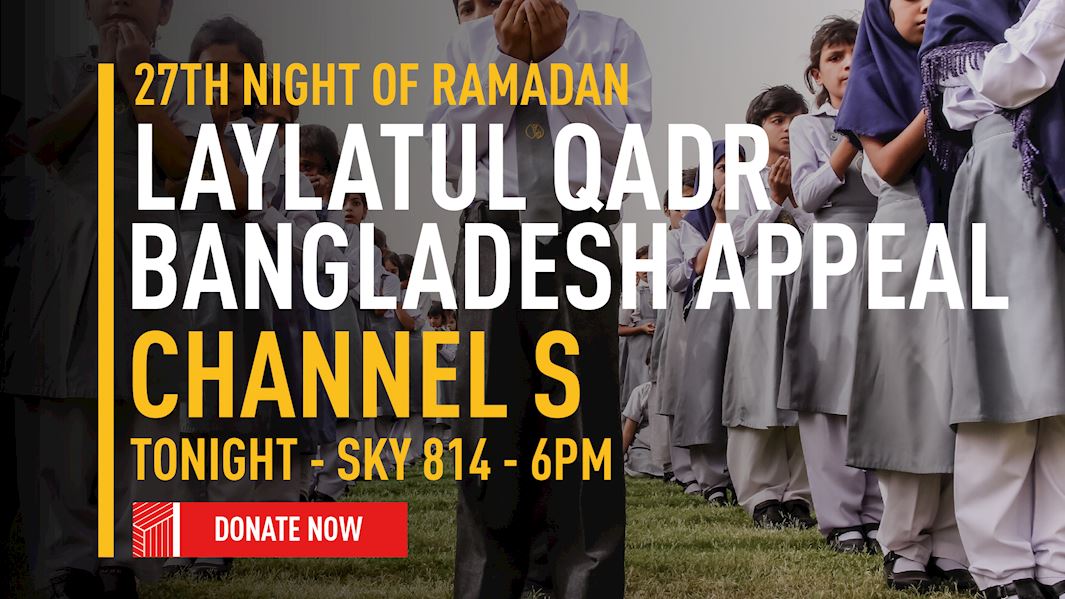 Join us LIVE on Channel S (Sky channel 814) TONIGHT from 6.00pm onwards for our live Night of Power Bangladesh Appeal. 
Discover how you can transform lives in Bangladesh by providing clean, safe water to local communities and earning the continuous reward of Sadaqah Jariyah for you or a loved one by giving a family a sustainable income, a child an education or a community a clean, safe source of water or a place to pray.


HOW YOU CAN HELP
£50 - Emergency Food Parcel
£190 - Tube Well
£300 - Rickshaw Livelihood Project
£1,000 - Build a Classroom (One Share)
£2,700 – Build a Rural Masjid
So, make the most of this blessed night and help save lives. As Allah (swt) tells us in the Holy Qur'an:
'…whoever kills a soul… it is as if he had slain all of mankind, and whoever saves one – it is as if he had saved all of mankind.' (5:32)
On this blessed night, you can help save humanity. Tune in and help save lives.
This Ramadan: Save a Life, Save Humanity.
---
Facebook

Twitter

Email This