20 February 2018
5 Breathtaking Mosques

The world of Islam is full of spectacular and unique places of worship. The holiest of all mosques, The Grand Mosque in Mecca, is a truly stunning structure and the sight of hundreds of thousands of pilgrims surrounding the Kaaba is one of the most powerful religious images in all the world.
A list of the most beautiful mosques in the world would be huge so here's a little look at some of the most beautiful or most unique mosques we could find.
Sheikh Zayed Grand Mosque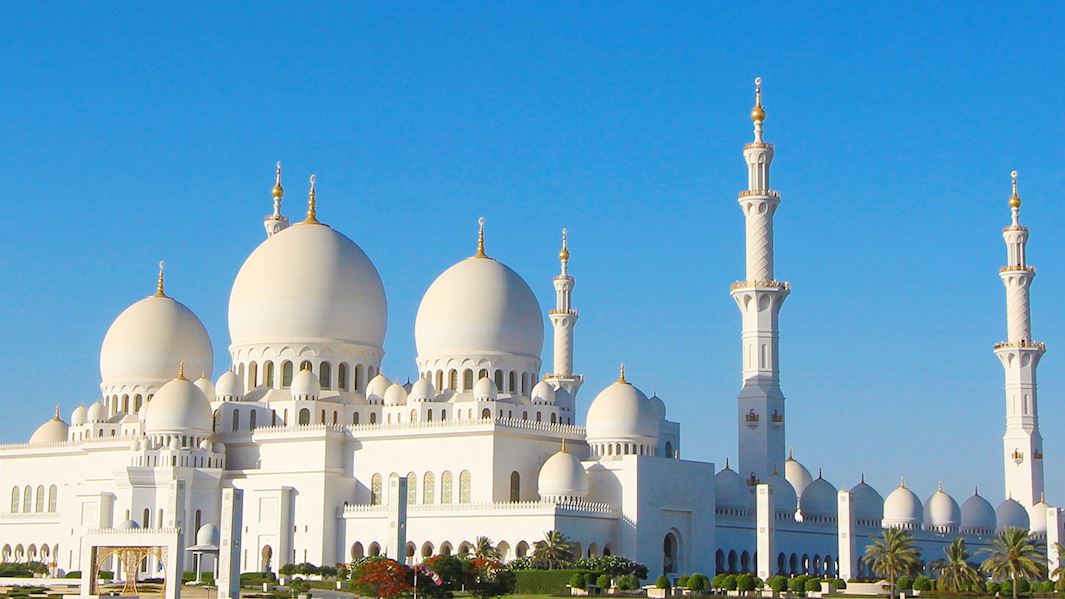 Located in Abu Dhabi, the Sheikh Zayed Grand Mosque is the largest mosque in the United Arab Emirates. The youngest mosque on our list, it was completed in 2007 and covers an area of 30 acres. The main prayer hall has room for 7,000 worshippers and is decorated with the largest carpet in the world.
Great Mosque of Djenne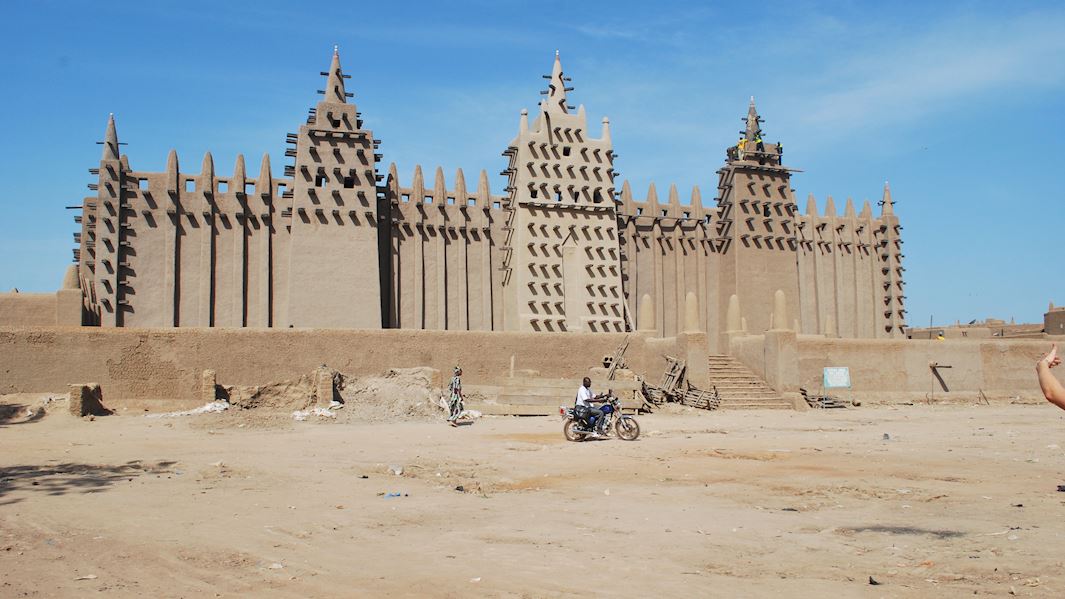 This incredible mosque in Mali is one of the most unique structures in the whole world. Built on the site of an ancient, 13th century mosque, the current structure has stood here since 1907. The building, now a UNESCO World Heritage Site, is made from sun-baked earth bricks, bound by earth and sand mortar. It is considered to be one of the greatest examples of the Sudano-Sahelian architectural style and since 2008 Muslim Hands has been helping to maintain this incredible mosque through your support.
Blue Mosque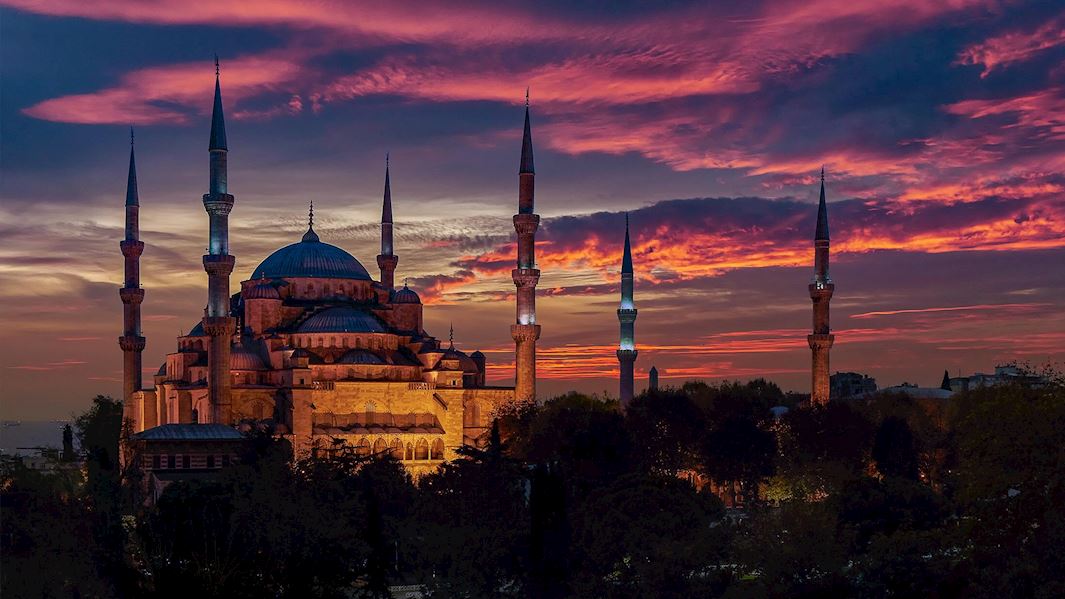 Also known as The Sultan Ahmed Mosque, this beautiful building in Istanbul is one of the most popular mosques for sightseers and photographers and a stunning place to worship in. Completed in 1616, its hand-painted blue tiles which adorn the domes give it a truly spectacular blue glow when it is lit up at night. 
Great Mosque of Xi'an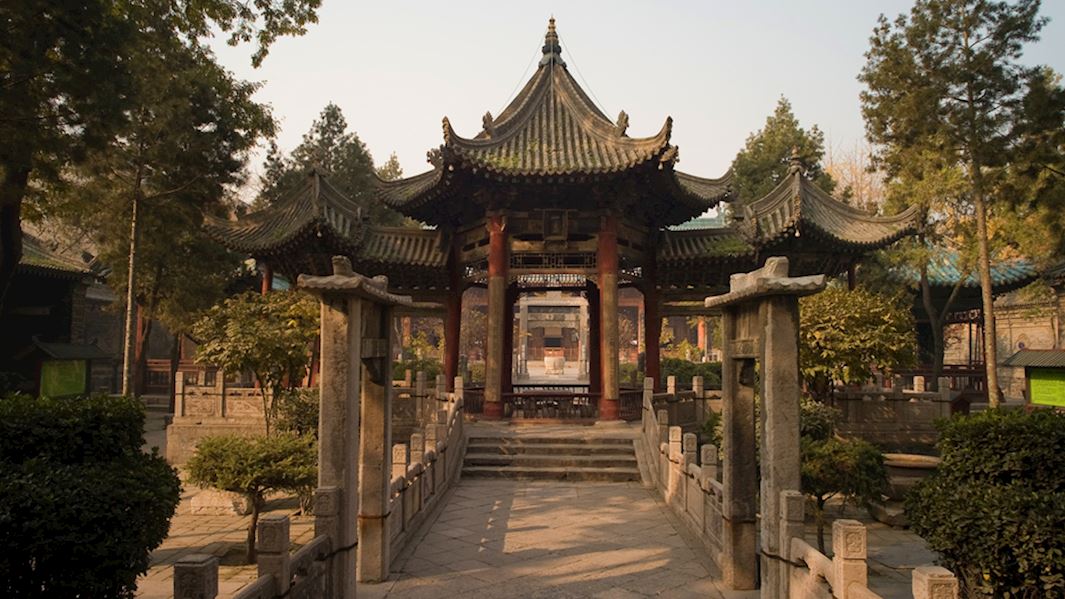 What makes this mosque so rare is the incredible Chinese architecture. Early parts of this structure were built as long ago as 745AD, making it a truly ancient mosque. The largest mosque in China, it is built up of more than 20 buildings in five courtyards, covering 12,000 square metres. The mosque is still used as a place of worship by Chinese Muslims.
Woking Mosque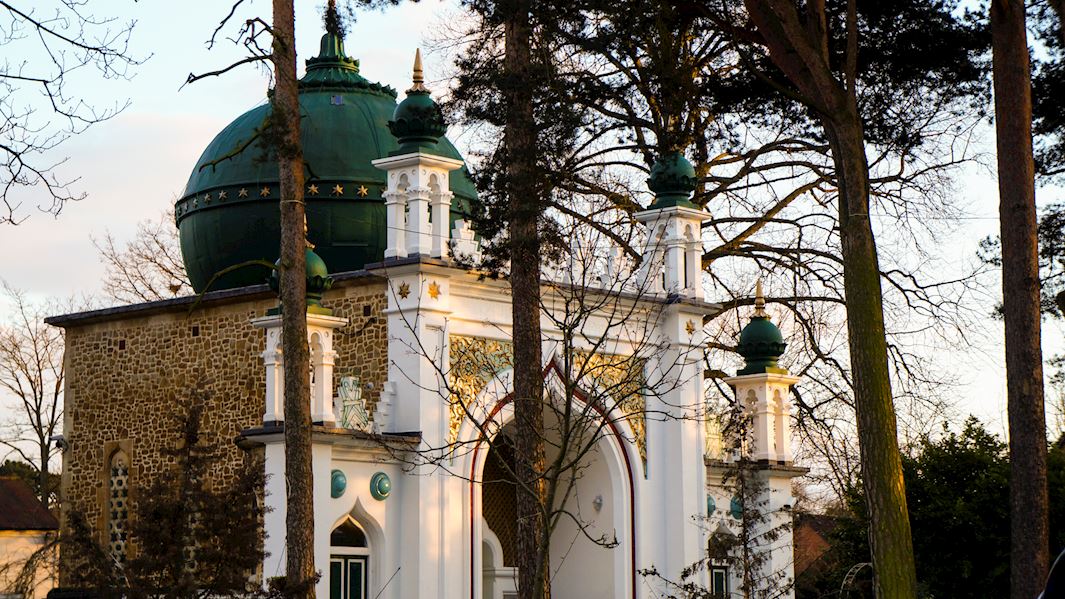 Closer to home, in the UK we have a unique mosque of our very own. In Woking, The Shah Jahan Mosque, was the first purpose-built mosque in the UK. Designed in an Indo-Saracenic Revival style, by architect William Isaac Chambers, and built in Bath and Bargate stone, it's a beautiful marriage of British and Eastern cultures, Not to mention the easiest on our list to visit.
This, by no means exhaustive list, barely scratches the surface of the wonderful places of worship dedicated to the Islamic faith the world over. Why not take some time to explore your own favourites, which are just a quick internet search away?
How can you earn the reward of a thousand prayers with a single action? Find out more on our Masjid Al-Aqsa page!
---
Facebook

Twitter

Email This