20 April 2018
Get Ramadan Ready With Muslim Hands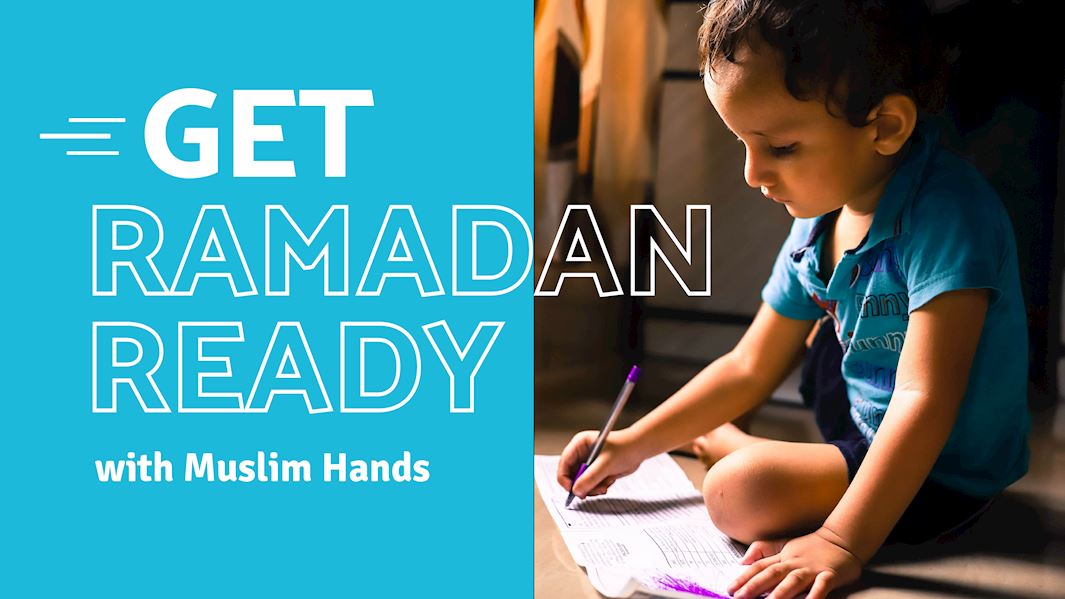 There's a short time left until Ramadan and some of us might be feeling a little rusty on the Do's and Don'ts, the terminology used and generally how to get the best out of the most blessed month of the year.
Have no fear! We've compiled all our Ramadan related articles that are packed with quick refreshers, tips and tricks.
Click away and share with friends and family.
Refresh your knowledge
Get motivated and plan ahead
These articles will see you right through Ramadan, with advice on the benefits of certain days, getting through the mid-month slump and lists of shareable du'as and reminders.
Plan your charity wisely
Who must pay Zakat? What's the difference between Sadaqah and Zakat? What is Muslim Hands donation policy on Zakat? Where should you give your charity this Ramadan? All your questions are answered in our intensive guides below.
Get the kids involved
Get your kids motivated and involved this Ramadan.
Nourish yourself with Sunnah foods
These recipes are innovative and delicious - ingredients used are Sunnah approved!
Make the most of the last ten days
The final stretch -  tips on how to make the most of Laylat al-Qadr and the final days of Ramadan
Eid Mubarak!
This year, avoid the confusion and get clued up on how to pray the Eid prayer as well as all the Sunnah acts you can perform!
---
Facebook

Twitter

Email This