15 June 2018
15:07
Thank you for giving iftar!
06 June 2018
11:19
3,700 people fed in Mali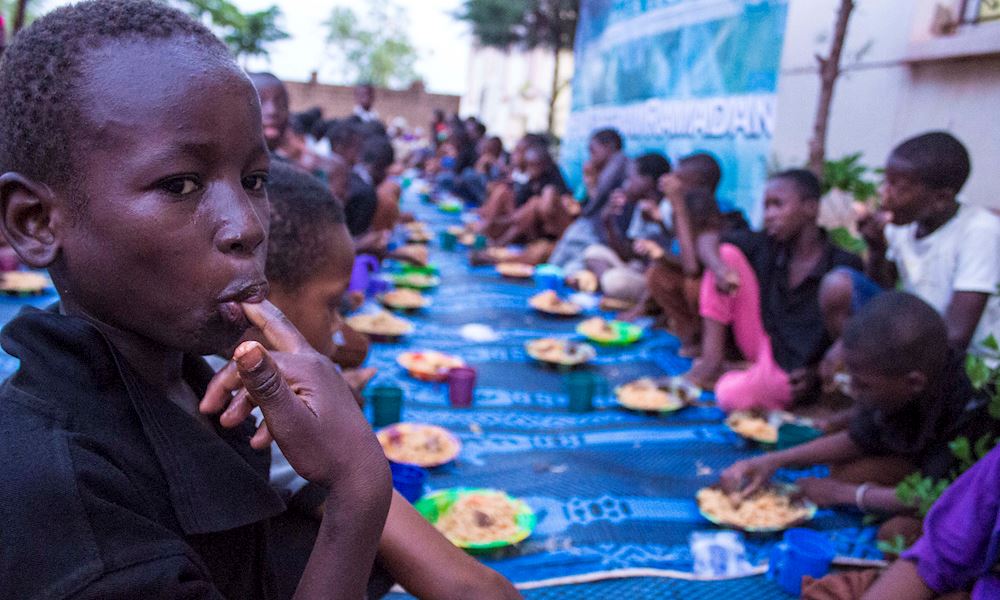 3,700 needy people, including orphans, receive hot iftar meals and Ramadan food parcels in Mali.
04 June 2018
11:53
Iftar Distributions for Rohingya Refugees in Bangladesh
30 May 2018
10:40
Daily iftars for orphans and needy students at our Niger school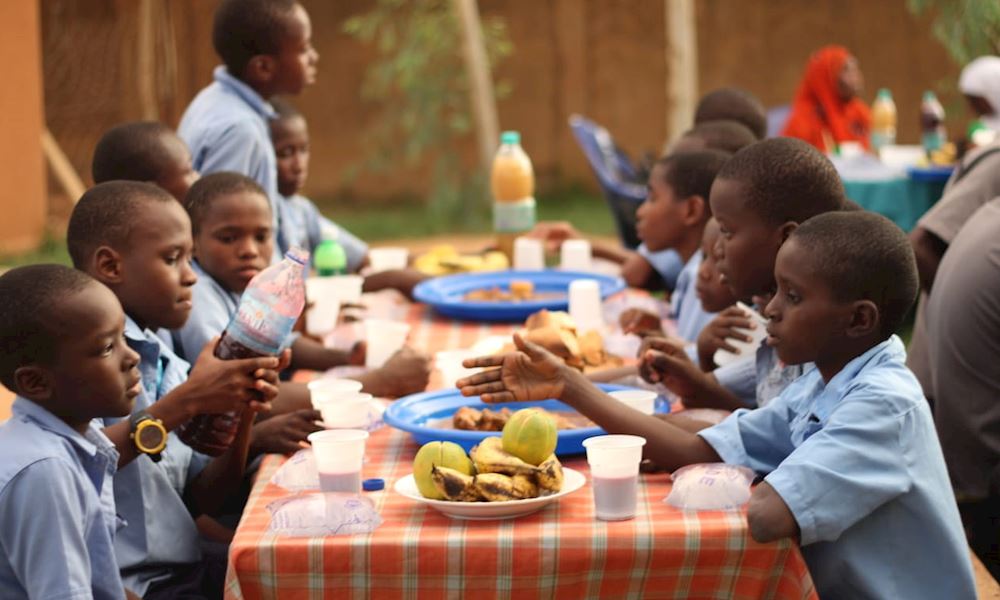 Daily iftars for orphaned and needy children at our Niger School of Excellence are ongoing. Every orphan attending a Muslim Hands school receives free daily meals throughout the year.
29 May 2018
16:01
Distributions underway in Peshawar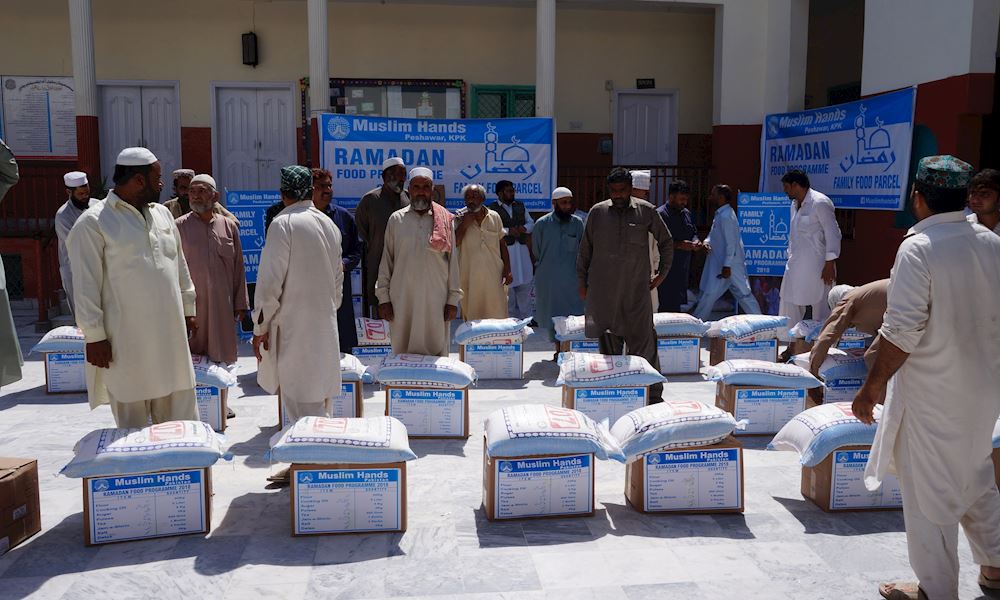 Iftar distribution to 83 families in the region, totalling 553 beneficiaries. 
25 May 2018
12:18
Food parcels for orphan families in Niger
24 May 2018
11:12
Pakistan distributions continue
86 disadvantaged families in Gujar Khan, Punjab, receive Ramadan food parcels.
10:16
Packed Lunches for London's Homeless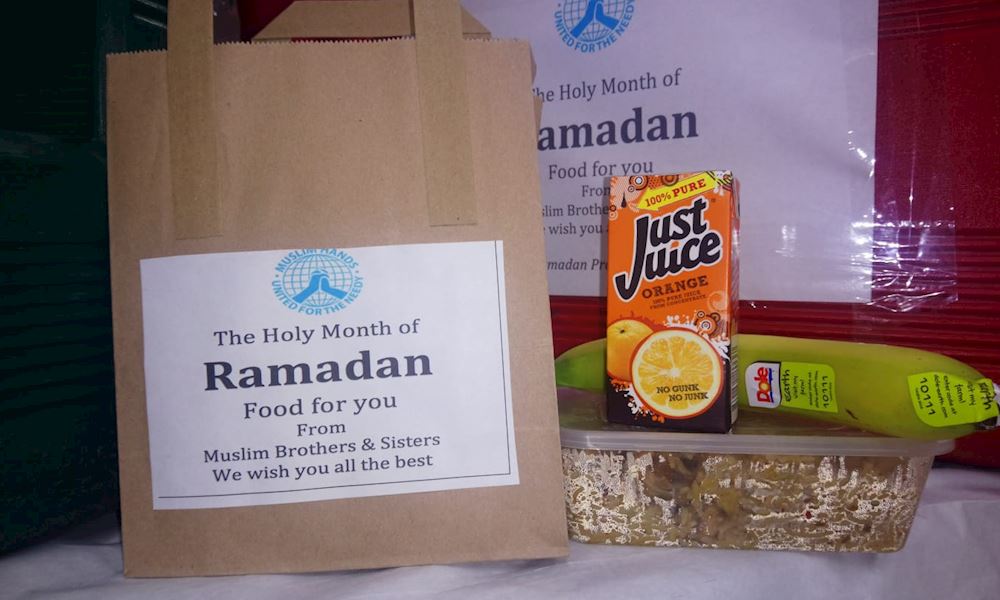 Packed lunches and drinks for the homeless are given out across London.
23 May 2018
13:31
Iftar supplies for displaced families in Mogadishu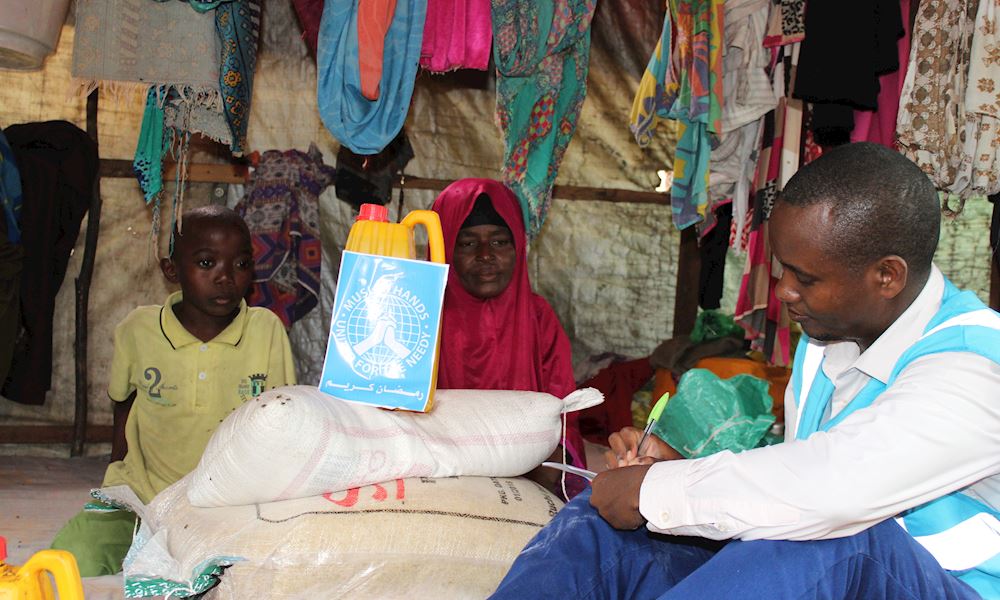 Muslim Hands' Somalia team delivers iftar food supplies including rice, flour, sugar and cooking oil, to displaced families staying in camps around Mogadishu.
18 May 2018
13:57
Iftar for vulnerable women and children in Lahore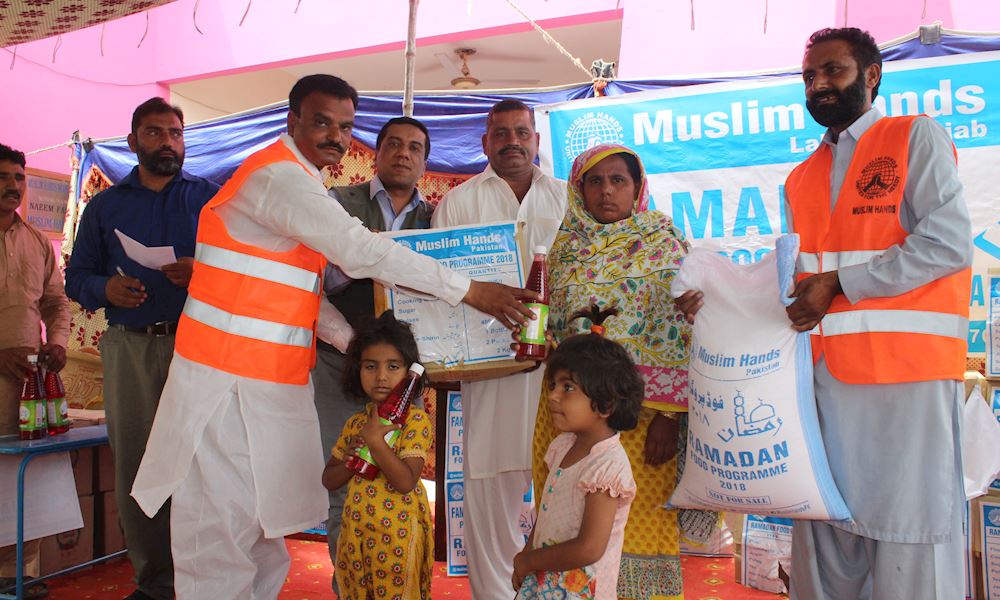 Orphan families and female-headed households are amongst those to receive Ramadan food parcels containing such essentials as flour, cooking oil and pulses, in Lahore.
17 May 2018
15:13
Food parcels for Somalia flood victims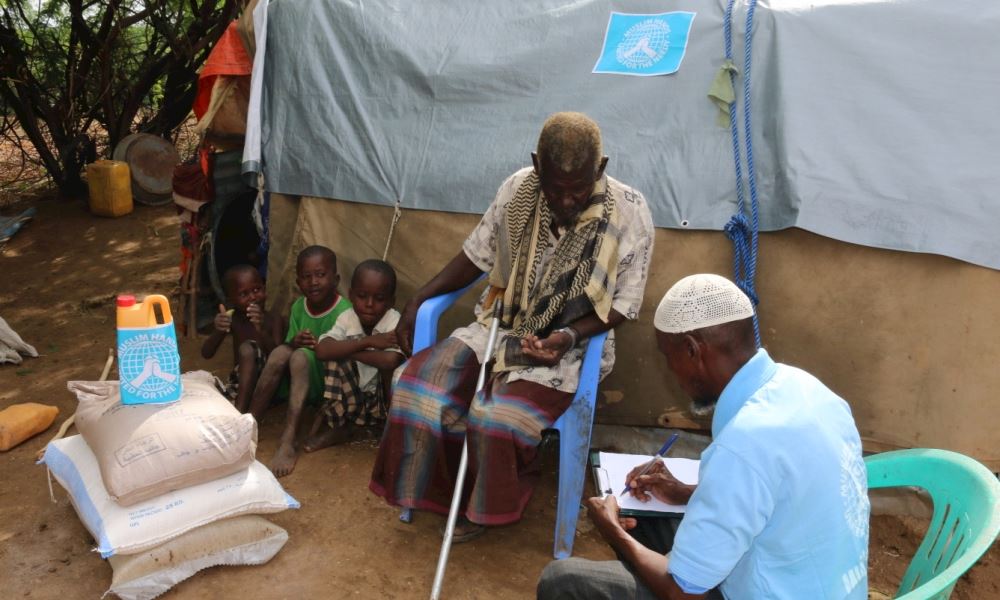 Over 900 flood victims in the Hiraan region of Somalia receive emergency food aid.
16 May 2018
15:05
First distributions begin in Gaza
230 family food parcels are distributed in gaza on the first day of Ramadan. 
09:58
Family food parcels for victims of conflict in Yemen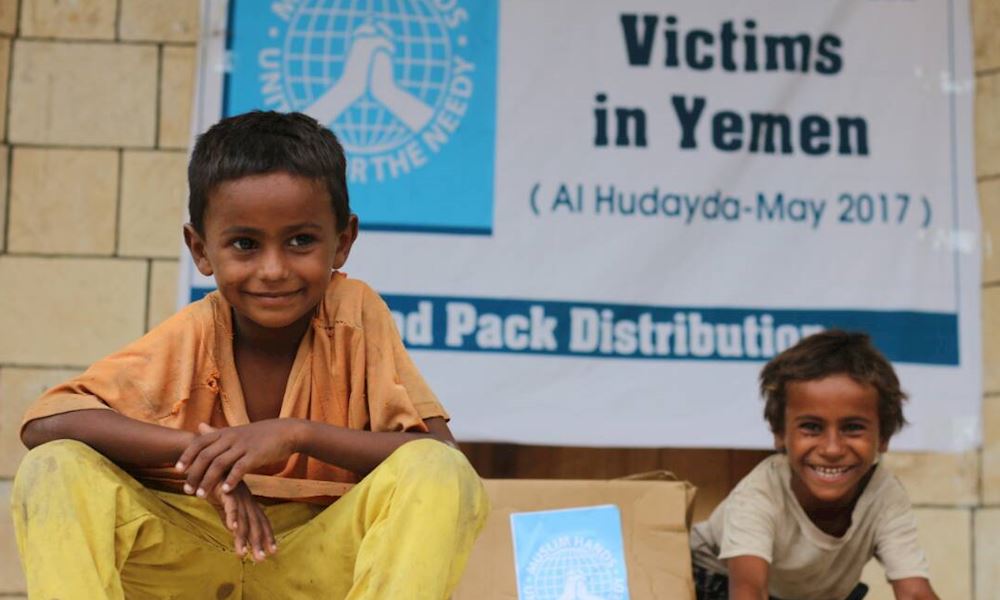 Over 7,500 Yemenis in need receive family food parcels to see them through the whole of Ramadan.