04 June 2018
Nurbanu's desperate Escape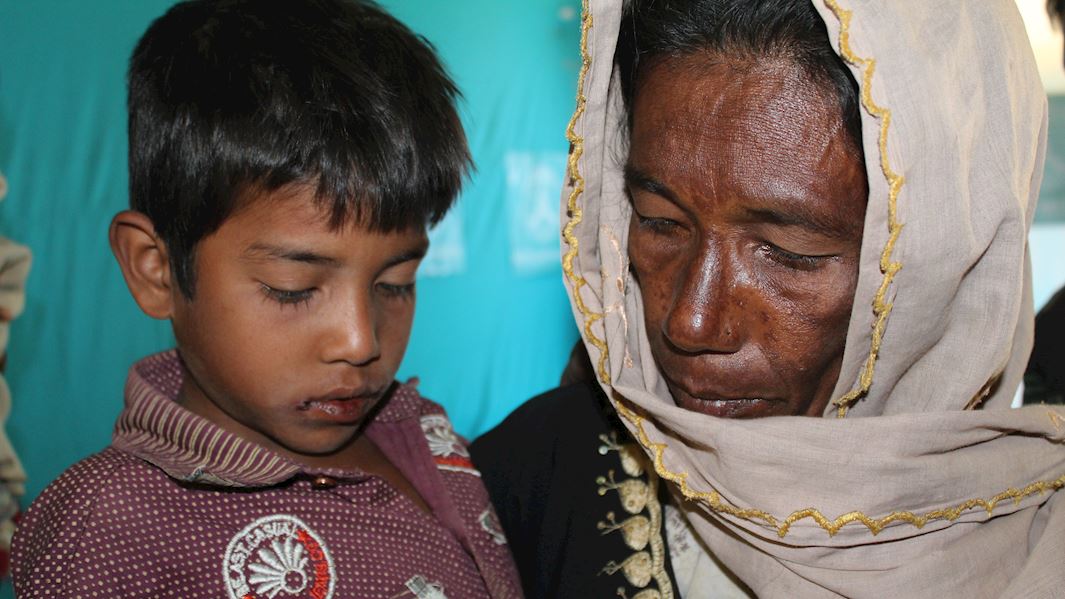 11 members of Nurbanu's family were murdered right before her eyes as they tried to escape the violence that had erupted in Patowerjil, Myanmar.  That night she lost her husband, siblings and her children.
With no time to grieve, she was forced to continue on her journey with her daughter-in-law and grandchild. For 13 days, they trekked without food or water and when they got to the border Nurbanu had to sell all her gold to get across. She describes the journey as 'the most horrible days of her life'.
In Balukhali refugee camp, the family are living in cramped and unhygienic conditions. Nurbanu's grandson, Nurnobi is particularly vulnerable after becoming sick on their journey to Bangladesh. Not only that, but the they have no money left to buy food and water with. They are relying completely on you to survive.
The UN has called the Rohingya refugee crisis, 'the fastest-growing in the world' and Bangladesh is struggling to cope with the massive influx of starving, traumatised and sick families arriving every day. The MH Bangladesh team are working hard to provide food, water and medicine from their office in Cox's Bazar, at the heart of the crisis. So far, your Sadaqah and Zakat have helped over 90,000 people, but there are still many more in desperate need of your help.
---
Facebook

Twitter

Email This