05 March 2019
11:15
Your winter donations are helping families in Bangladesh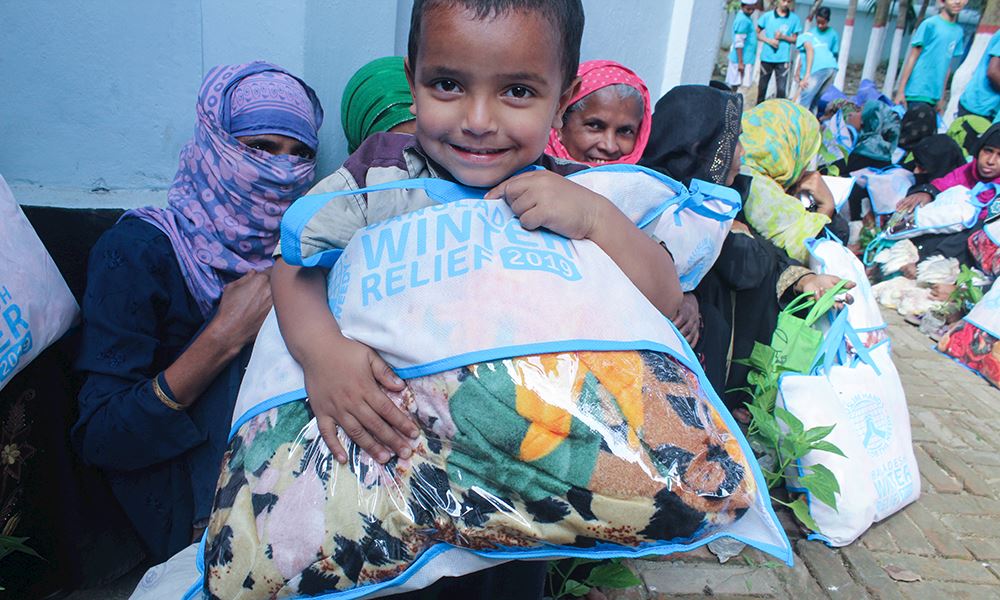 Alhamdulillah, our team distributed winter kits in the districts of Dinajpur, Fultoli and Sirajganj in Bangladesh. Your donations are providing vulnerable families, including children and the elderly, with vital items such as blankets and warm clothing.
28 February 2019
15:50
Your donations provide winter kits for Rohingya refugees
You helped provide 5,000 Rohingya refugees in Cox's Bazaar with winter kits, including blankets, shawls and winter clothes. The refugees are living in makeshift shelters which can't protect them from the cold nights, leaving them vulnerable to sickness. Your donations are keeping families warm and alive.
06 February 2019
15:33
4,200 beneficiaries receive winter essentials in Afghanistan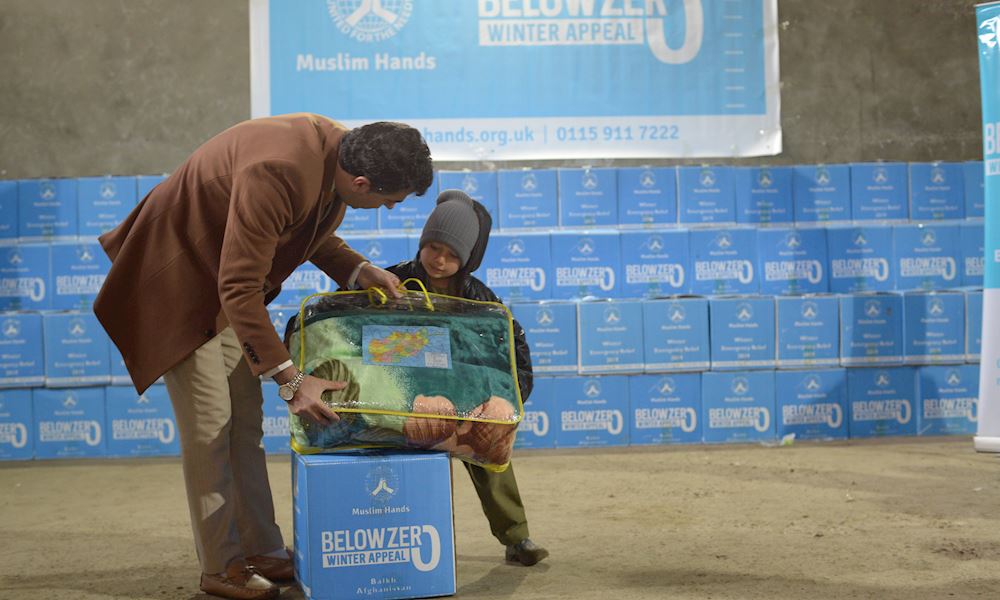 Your donations provided blankets and food parcels to vulnerable and needy families across the Balkh district.
04 February 2019
11:15
Distributing winter kits to rough sleepers in Britain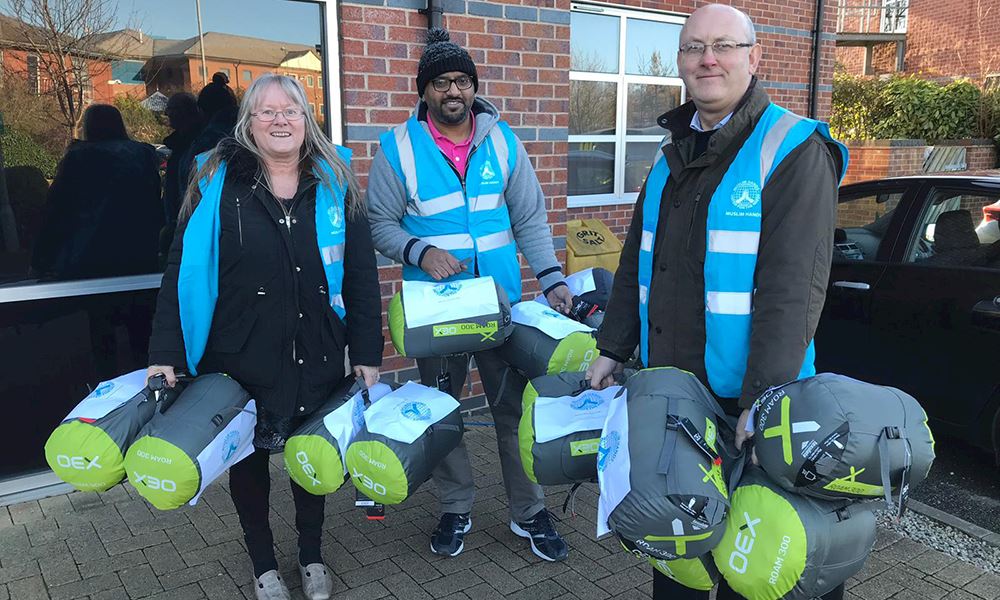 Muslim Hands is distributing winter kits to rough sleepers in the UK, including sleeping bags, gloves, hats, wash kits and aluminium bottles, as part of the Nottingham "Rough Sleeping Initiative" partnership. We are working with the British Red Cross and One Roof Leicester, among others, to provide vital assistance to Britain's homeless. 
29 January 2019
10:49
Displaced families in AJK kept warm with your donations
23 January 2019
13:24
Blankets and warm clothes for Rohingya refugees
18 January 2019
16:30
Winter kits are distributed to vulnerable families in Muzaffarabad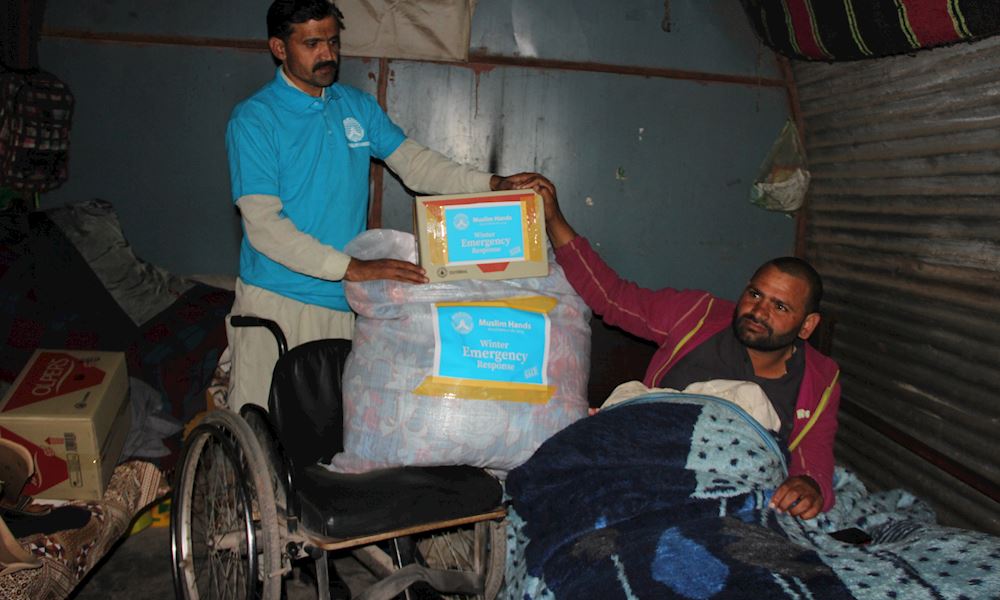 1400 people benefited from this distribution of winter kits including refugees in camps - Heerkutli and Ishtiaq Shaheed in Chella Bandi. These refugees migrated from occupied Kashmir in early 90s and are still living in makeshift tents and temporary shelters.
14 January 2019
15:53
Syrian refugees receive vital food items and heating oil in Bekaa Valley, Lebanon.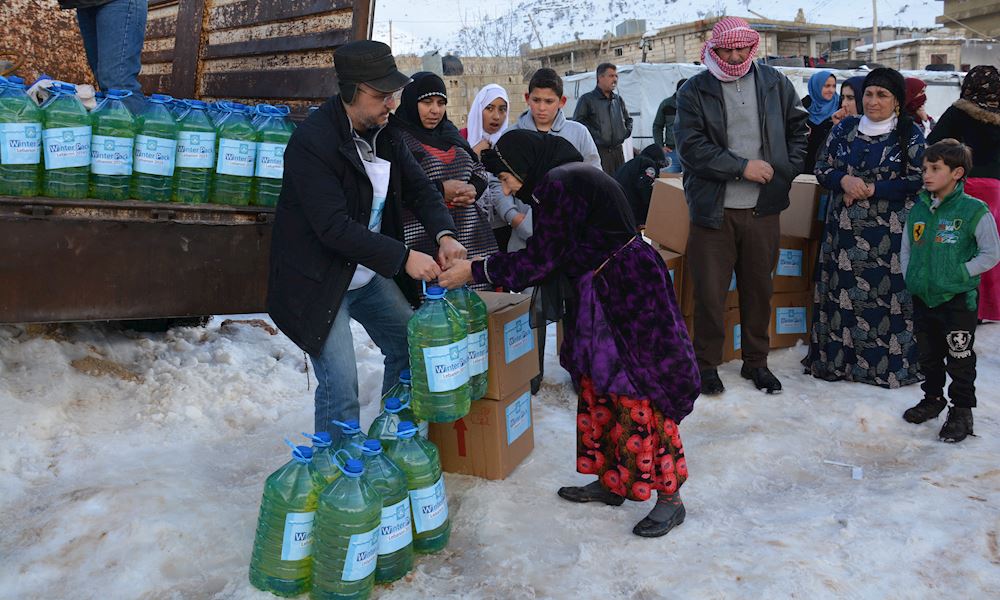 Across Lebanon, storms, rain and heavy snowfall has affected over 70,000 refugees and caused damage to precious winter supplies and shelters. Muslim Hands quickly responded, providing family food parcels and heating oil to Syrian refugees affected by floods in Bekaa Valley - one of the worst-hit areas.
26 December 2018
15:55
Reaching the most needy in Rawalakot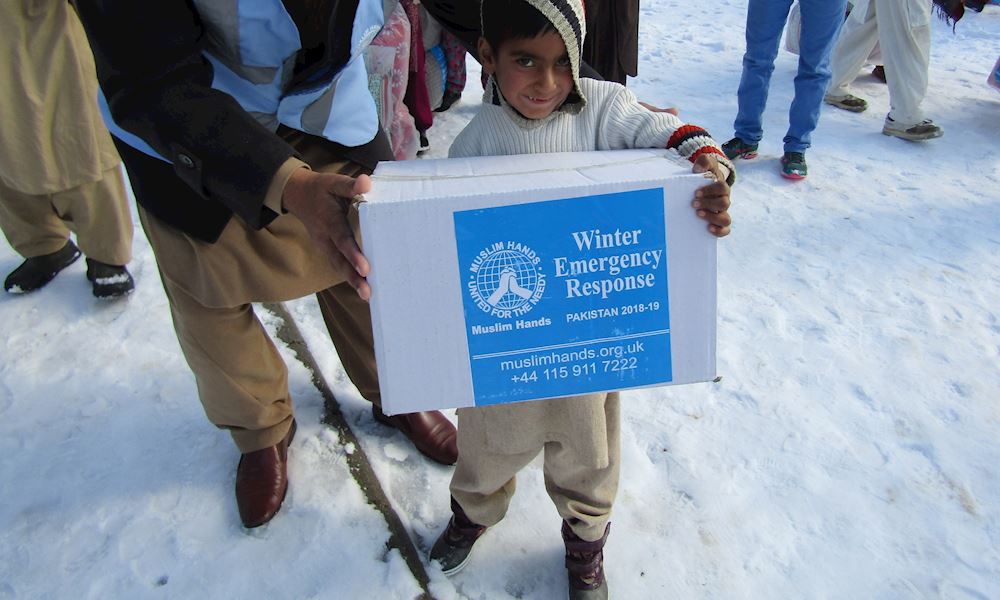 With temperatures dropping to -15°C, this is one of the coldest locations we deliver aid to. Alhamdulilah, so far, 1370 beneficiaries have received winter packs which include essentials such as quilts, warm clothes and shoes.
17 December 2018
09:56
Rough sleepers in the UK receive winter rucksacks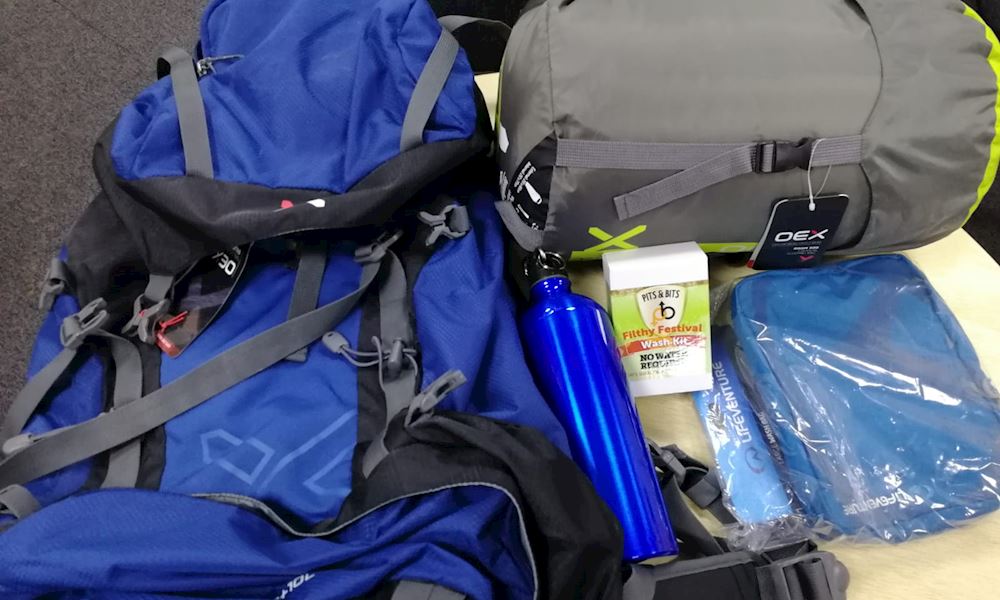 We partnered with British Red Cross in Nottingham to provide rucksacks packed with essentials such as sleeping bags, drink bottles, hygiene kits and waterproof bags to rough sleepers.
08 December 2018
11:23
The Open Kitchen launches for London's rough Sleepers and low-income families
The Muslim Hands Open Kitchen in Hounslow is providing free hot meals to those affected by food poverty every day, seven days a week, all year-round. It's a lifeline in the winter providing people on the streets with a warm, safe space to enjoy nutritious food and ensure low-income families don't have to make the choice between eating and heating their homes.