24 May 2019
Your Donations are Feeding the Needy this Ramadan
Alhamdulillah, your donations have ensured Mina and her four children aren't going hungry this Ramadan.
Mina's family lives in Sylhet, Bangladesh. Since her husband passed away from cancer, Mina has worked as a maid to ensure her family's survival, but her meagre income isn't enough to sustain them, and she is often forced to borrow money to pay for food. Sometimes, she even sends her eldest daughter, who is only 11 years old, to work as a housemaid and supplement the house income.
However, this Ramadan, Mina's family received a food parcel which supplied them with Iftar and Suhur every single day, lifting a huge burden off Mina's back.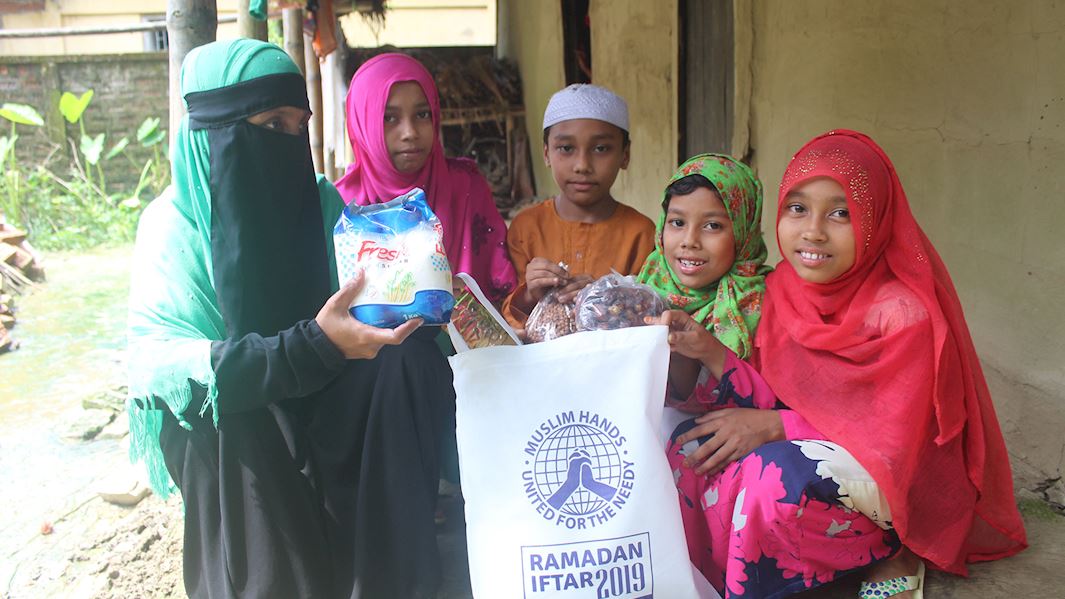 'I always worry about my children, but every year, Muslim Hands sends us food for Iftar and Suhur,' Mina says. 'Thank you for your generous gift. We are very happy and grateful to have your support. May Allah reward you in this world and the hereafter'.
The Prophet (saw) said, 'Whoever feeds a person breaking his fast will earn the same reward as him, without anything being lessened from the reward of the fasting person'. (Tirmidhi)
Mina's family is just one of the families you've helped us provide food for this Ramadan. Muslim Hands is distributing Ramadan Food Parcels in 21 locations across the world, including Yemen, Gaza, and the Rohingya and Syrian refugee camps. May Allah bless you for helping us feed the needy this in this blessed month.
---
Facebook

Twitter

Email This