27 October 2020
Are you ready for our #WalkForYemen?

The Prophet (saw) said, 'That I walk with a brother regarding a need is more beloved to me than that I seclude myself in this mosque in Medina for a month'. [al Mu'jam al Awsat]
Who would not love to stay in the Masjid of the Prophet (saw) in Madinah for an entire month? Especially now during the Coronavirus Pandemic, where not only iti'kaaf is limited but access to the mosque itself. Well, you can do something more beloved to the Prophet (saw) than that, let's find out how:
Are you ready for a challenge? We are inviting you to challenge yourself, get active and raise life-saving relief for the people of Yemen.
Join us virtually this Saturday on the 31st of October and walk 5 miles in your local park with your friends and family. You can join our zoom link from 12 pm, so that we may all walk together in union whilst also learning about the virtues of the people of Yemen! This will be emailed to our signed up participants on Friday evening and also be available on our Facebook, Instagram and Twitter.
Our director of Fundraising, Yasrab Shah, will be taking us through our 40 Hadith collection on the virtues of the people of Yemen as we all walk 5 miles together. Not only with every step will we feed more orphans, widows and disabled people in need, but our love and knowledge for Yemen will grow too!
Fun fact: The average 5-mile walk is around 10,000 steps. If you reached the fundraising target of £100 and help feed 1400 orphans and widows, with every seven steps you'll be helping to save a life!
We would have loved to see everyone come together in a physical walk, however, due to government guidelines we, unfortunately, cannot gather in large groups. But with the need so dire, with queues increasing outside our distribution points in Aden, the people of Yemen urgently need our support. 
Our Country Director in Yemen told us that those who aren't orphans and widows line up outside our five distribution points hoping there are scraps of bread left for them to eat. Our Yemen Bread Factory is currently distributing 6,000 loaves of bread every single day across the different distribution points in Aden. With your support this number could be increased to 20,000 loaves of bread, feeding 10,000 people daily!
Alhamdulilah so far, we have got nearly 200 participants, who have raised a total of £45,000 which is super close to our target and will help to feed 630,000 widows and orphans in Yemen. Insha'Allah we are hoping to reach our £50,000 target over the next month which will help to feed 700,000 people!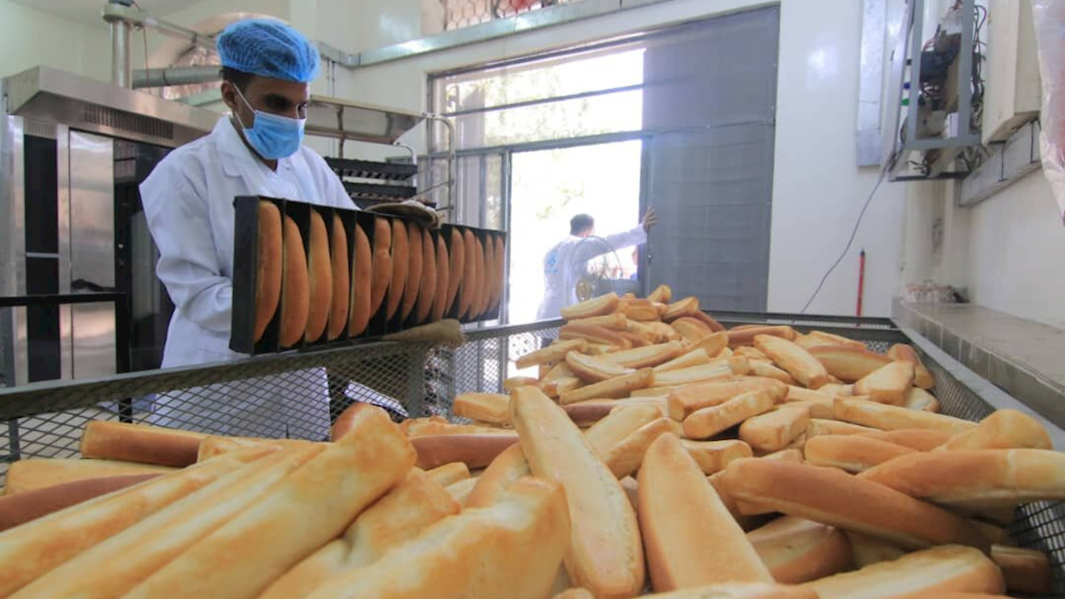 The U.N has described the situation in Yemen as 'the worst man-made humanitarian crisis of our time' and the spread of Coronavirus has only made it more difficult for the people of Yemen. There's a severe lack of healthcare, clean water, and food – which is only allowing diseases to spread. Malnutrition rates amongst women and children in Yemen remain among the highest in the world, but you can help stop this.
The ongoing war and the lack of fuel and flour alongside the destruction of infrastructure have made it almost impossible for bakeries in Yemen to remain open. Our offices on the ground spent months doing a needs assessment in Aden to create four specific distribution points which will target those most in need.
Over 20 million people do not know when their next meal is coming, highlighting the urgent need for your support, and every 10 minutes a child in Yemen dies from preventable causes such as the lack of food and water. This is where your donations to our bread factory will help save a life. Allah swt tells us in the Qur'an: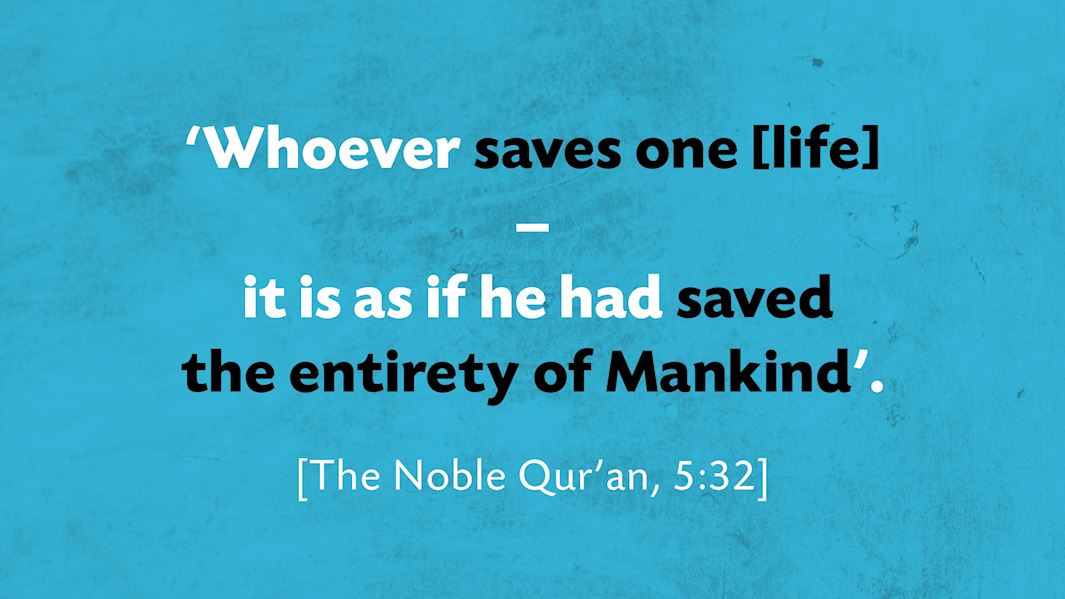 We spoke to brother Zia Mahmoud, one of our top fundraisers to ask why he was taking part in this walk:
"I just want to do my part to help our Muslim brothers and sisters in need. To encourage people to donate I shared the donation link to all my friends, family, social media and even some clients at work! I reminded them how easy it is for us to make a small donation that can change someone else's life, and that Allah will multiply whatever they give and hopefully make it a means for them to enter Jannah".
We are in the month of the Prophet (saw), raising money for those who were beloved to him, the people of Yemen and once again those who were beloved to him, the orphans Subhan'Allah. We can follow the Prophetic tradition of his (saw)'s great grandfather Hashim and grandfather Abdul-Muttalib and give bread to those in need!
It was during the month of Rabi ul-Awwal in which the Prophet (saw) entered Madinah and said: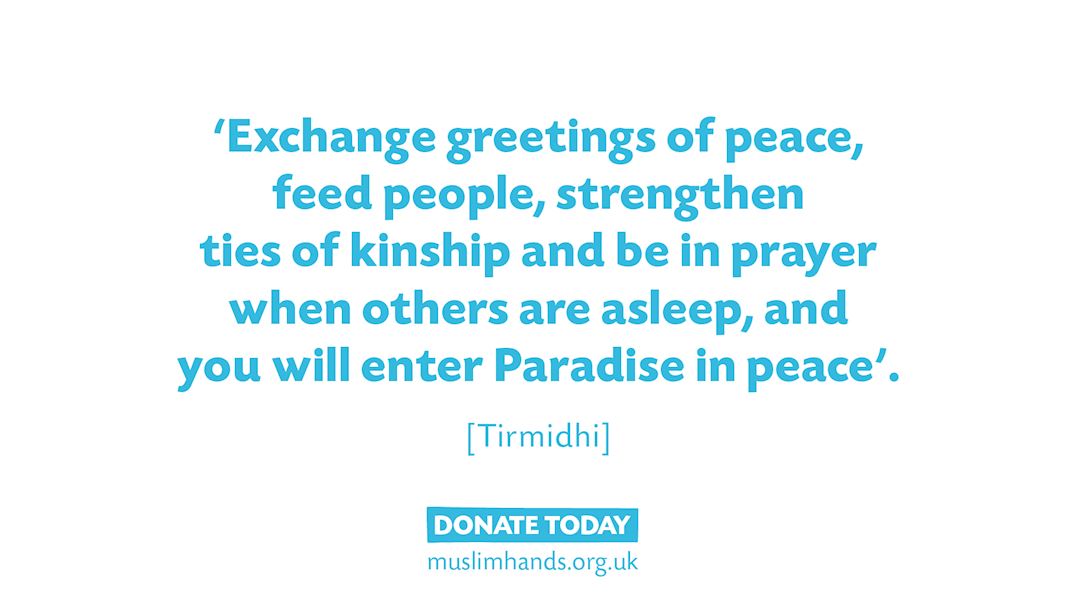 If you haven't signed up for the walk yet you can sign up here, and don't forget to set up your fundraising page here too. Do share the word with your loved ones, share on your social media and get as many people involved so we can walk and talk together.
'The most beloved people to Allah are those who are most beneficial to people. The most beloved deed to Allah is to make a Muslim happy, or to remove one of his troubles, or to forgive his debt, or to feed his hunger'. [al Mu'jam al Awsat]
---
Facebook

Twitter

Email This