Donate
Your charity gives hope

Afghanistan Emergency Food One Week
---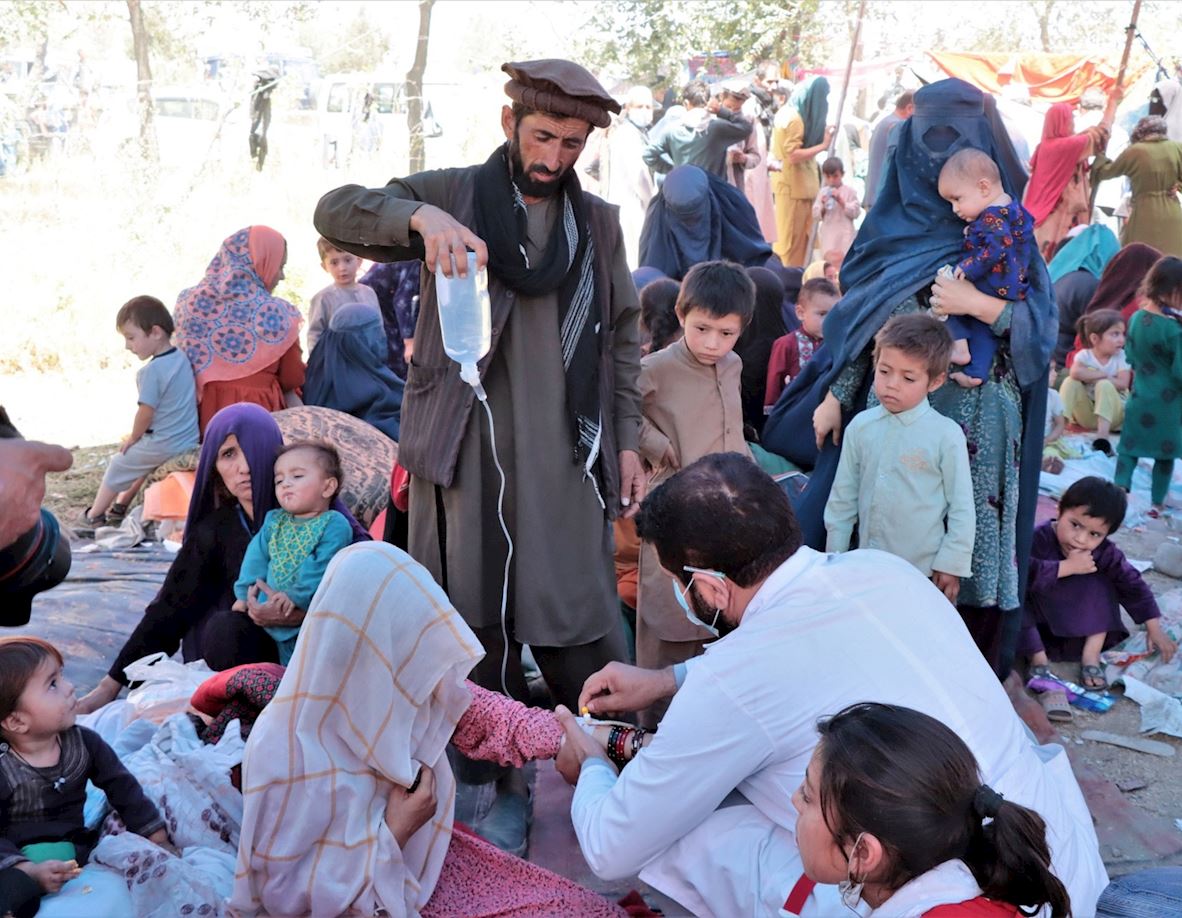 The World Food Programme are now reporting that a staggering 95% of households in Afghanistan are not eating enough food. 22.8 million people are 'marching towards starvation'. They urgently need our help to survive.
Our team are already on the ground, distributing life-saving food in the Badghis and Maidan Wardak provinces. We are prioritising orphans, widows, people with disabilities and the elderly, as well as families with children and low-income families.
£25 can provide an emergency food parcel, feeding a family for one week. This includes essentials such as cooking oil and beans, keeping people nourished as the temperatures plummet to below freezing. (Click here to give £100 instead and feed a family for an entire month).
Every donation is vital in protecting one more family from famine this winter. Give now to support our brothers and sisters through this devastating humanitarian crisis.
Note: All donations go towards the Afghanistan Fund, allowing our team to allocate your Zakat and Sadaqah to where it is most needed. We are currently distributing life-saving food, shawls and blankets, as well as providing medical care.
---