Donate
Your charity gives hope

Blessed Bakeries: Bread for 2,800 People
---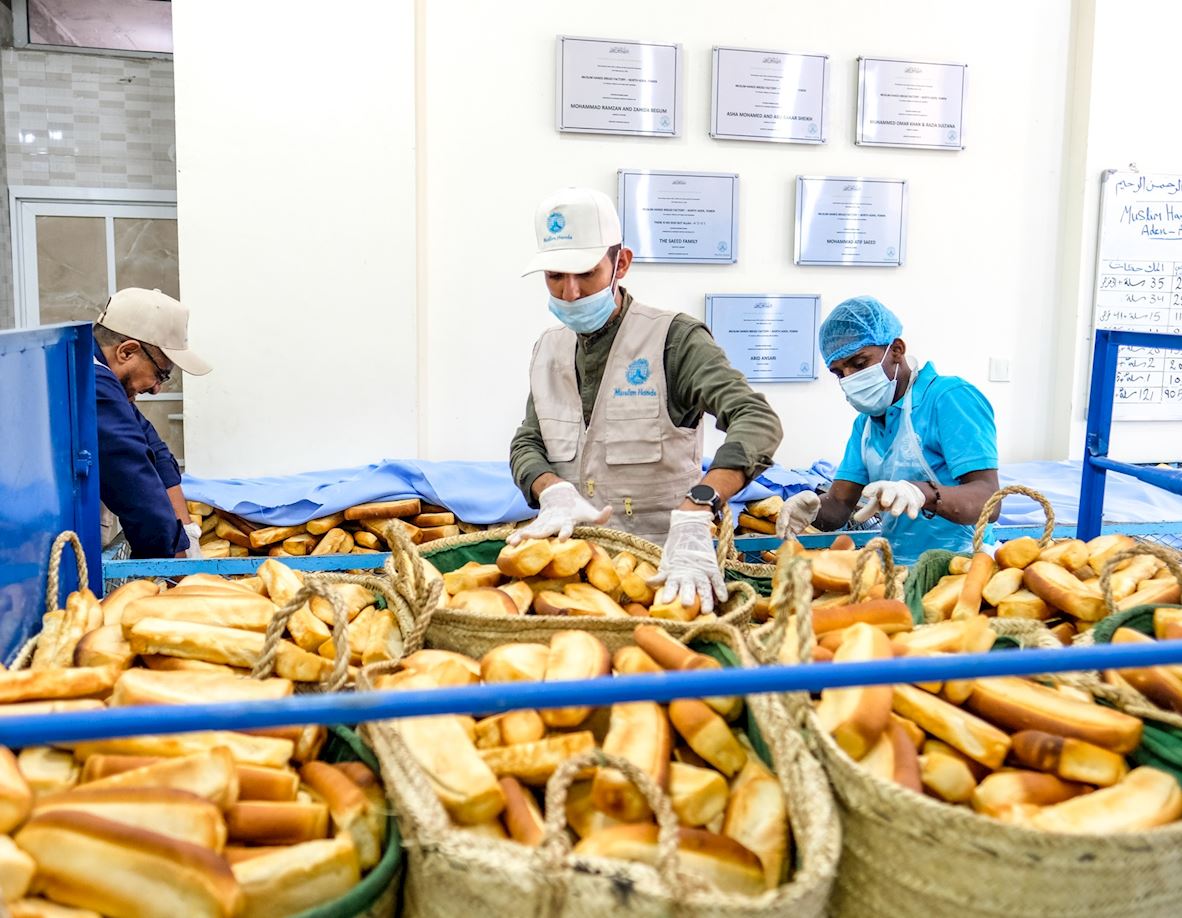 The Prophet (saw) said, 'O Allah bless us in our Shaam! O Allah bless us in our Yemen!' [Tirmidhi]
Our teams are currently running six bread factories in the blessed Lands: in north Aden, south Aden, north Ma'rib, south Ma'rib and Seiyun in Yemen, as well as in Afrin in Syria. They are providing 100,000 loaves of daily bread across Yemen and Syria to tackle hunger and malnutrition.
Your £200 donation will feed 2,800 people (produces 28,000 loaves of bread).
We are also calling on our generous donors to give an ENTIRE truck filled with flour for £13,000, producing 364,000 loaves, which will feed a staggering 182,000 people!
---