Donate
Your charity gives hope

Stories of Hope: Kids' Gift Pack
---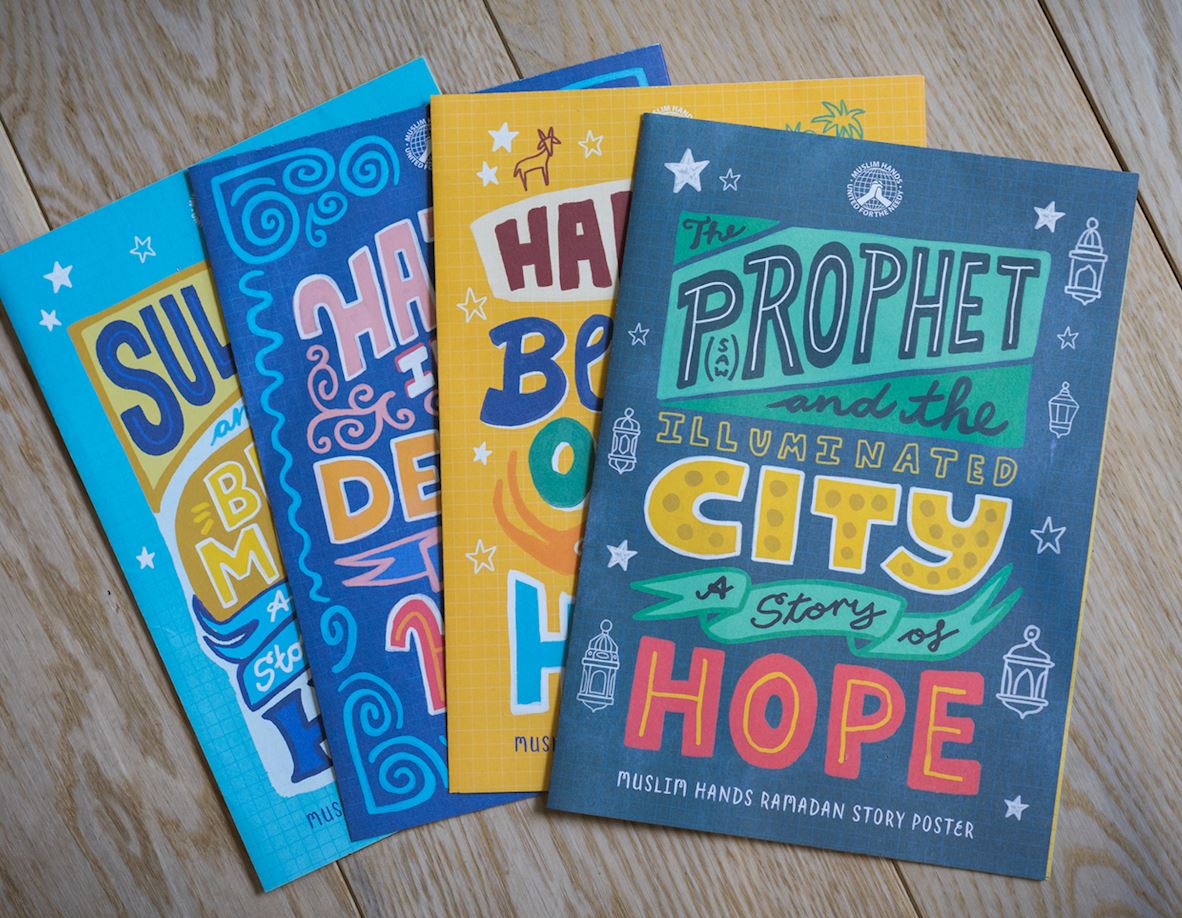 Give £10 to to the Blessed Bakeries to feed 140 people in Yemen and Syria - and receive our stunning Stories of Hope Gift Pack!
This includes four beautifully illustrated posters about:
Sulaiman (as) and the rebuilding of Blessed Masjid Al-Aqsa
Hajar (as) and the miraculous Zamzam well
Halimah (ra) and the blessed orphan (saw) she fostered
The Prophet (saw) and his journey to the Ansar in Madinah
Each of these stories contains a special lesson of hope. This is the perfect Ramadan or Eid gift to inspire your children, while bringing hope to the blessed people of Yemen and Syria.
Note: We are running four bread factories (in Idlib, Ma'rib, north Aden and south Aden), providing daily bread to widows, orphans and disabled people. Every £10 donation produces 280 loaves of bread, feeding 140 people.
---