Donate
You donate, we deliver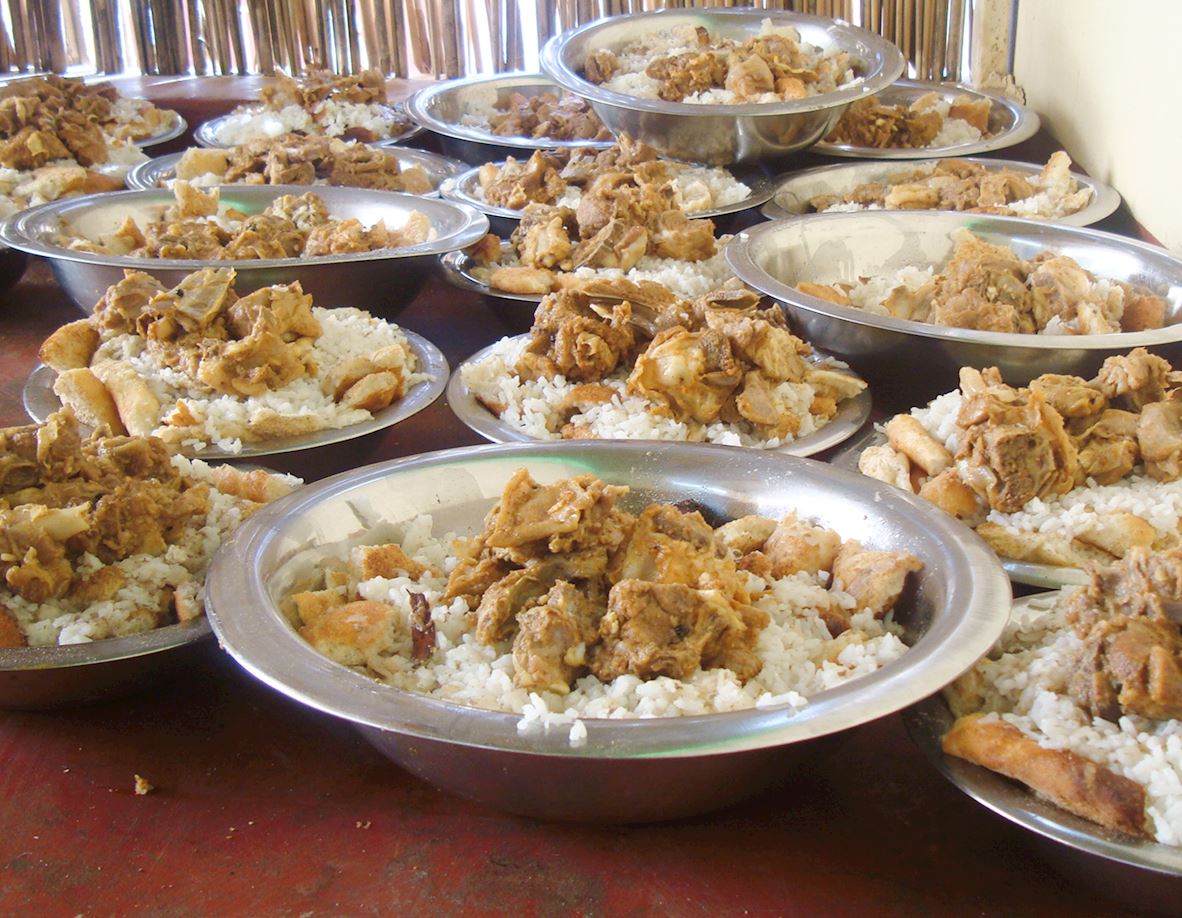 The Prophet (saw) said, 'Whoever feeds a person breaking his fast will earn the same reward as him, without anything being lessened from the reward of the fasting person'. (Tirmidhi)
There are many people this Ramadan who will go hungry well beyond iftar time. By giving iftar, you can make sure that those most in need will enjoy a nutritious meal after a hard day of fasting.
Iftars consist of: chicken/vegetable curry, rice, fruits and dates.
Multiply the reward of your fast! £350 will provide 350 fasting people with a cooked iftar.
---