Donate
Your charity gives hope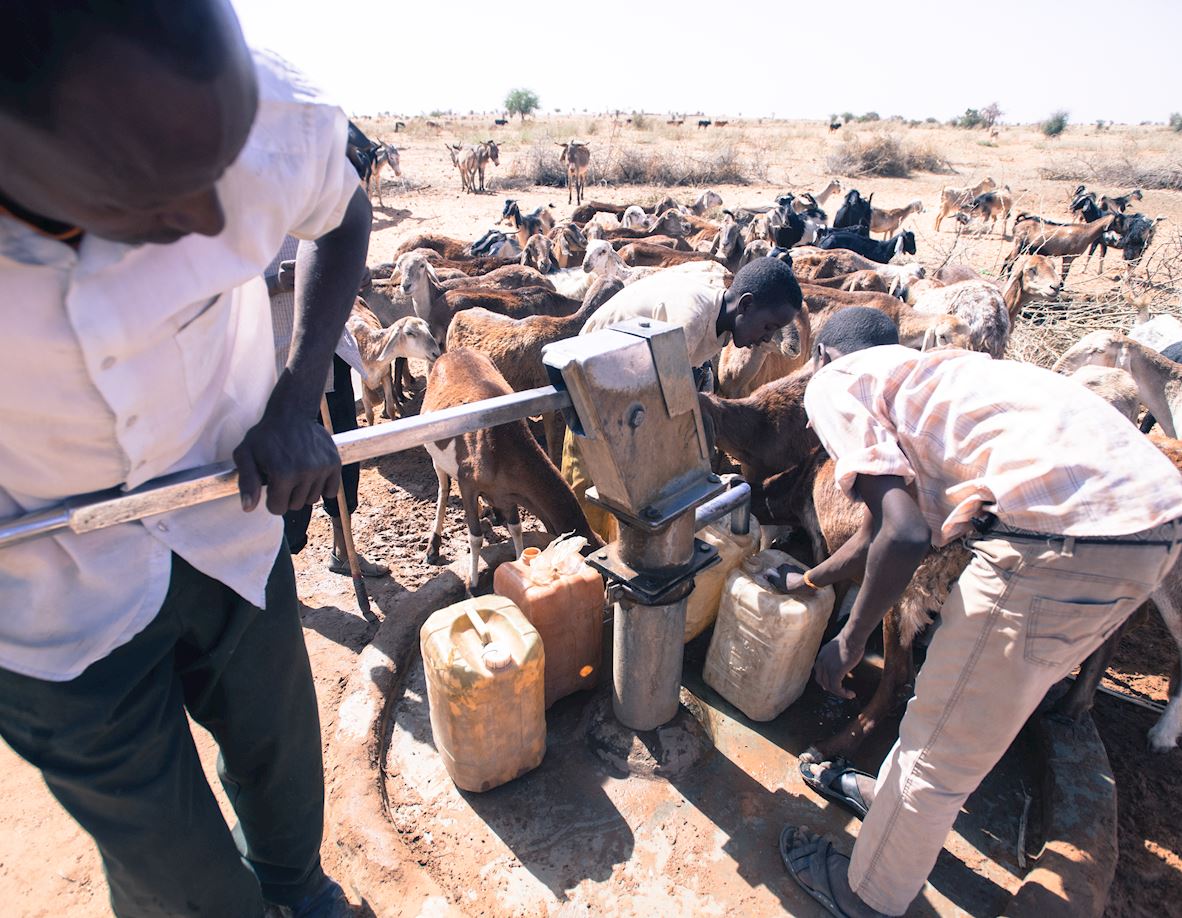 On the authority of Sa'd ibn 'Ubadah (ra) who said, 'I asked, "O Messenger of Allah! Which charity is best?" He [saw] replied, "Providing water"'. (Ibn Majah)
Access to clean water can transform the lives of a whole community. Community water wells can serve more than 1,000 people. They are often located in arid areas where water is particularly scarce.
The wells are wide and deep, making them dependable during all seasons. These water wells provide enough clean water for families, livestock and crops.
Note: A well can take up to 9-12 months to complete as in some locations they can only be constructed during certain times of year. Wells may be constructed with a pump or with a bucket at the discretion of our expert teams on the ground, based on factors that determine which is most suitable on a case-by-case basis.
Go to our Great Charity Gifts website if you would like to give this as a gift on behalf of a loved one. You can choose a personalised certificate and card on our Great Charity Gifts website.
What Happens Next
1

Our teams/partners on the ground use local knowledge to situate the well in an area of need.

2

The well will be constructed as soon as local conditions permit.

3

You will receive a personalised feedback report with photos of the well and beneficiaries.
---