Donate
Your charity gives hope

Rohingya: Run a Children's Centre for One Day
---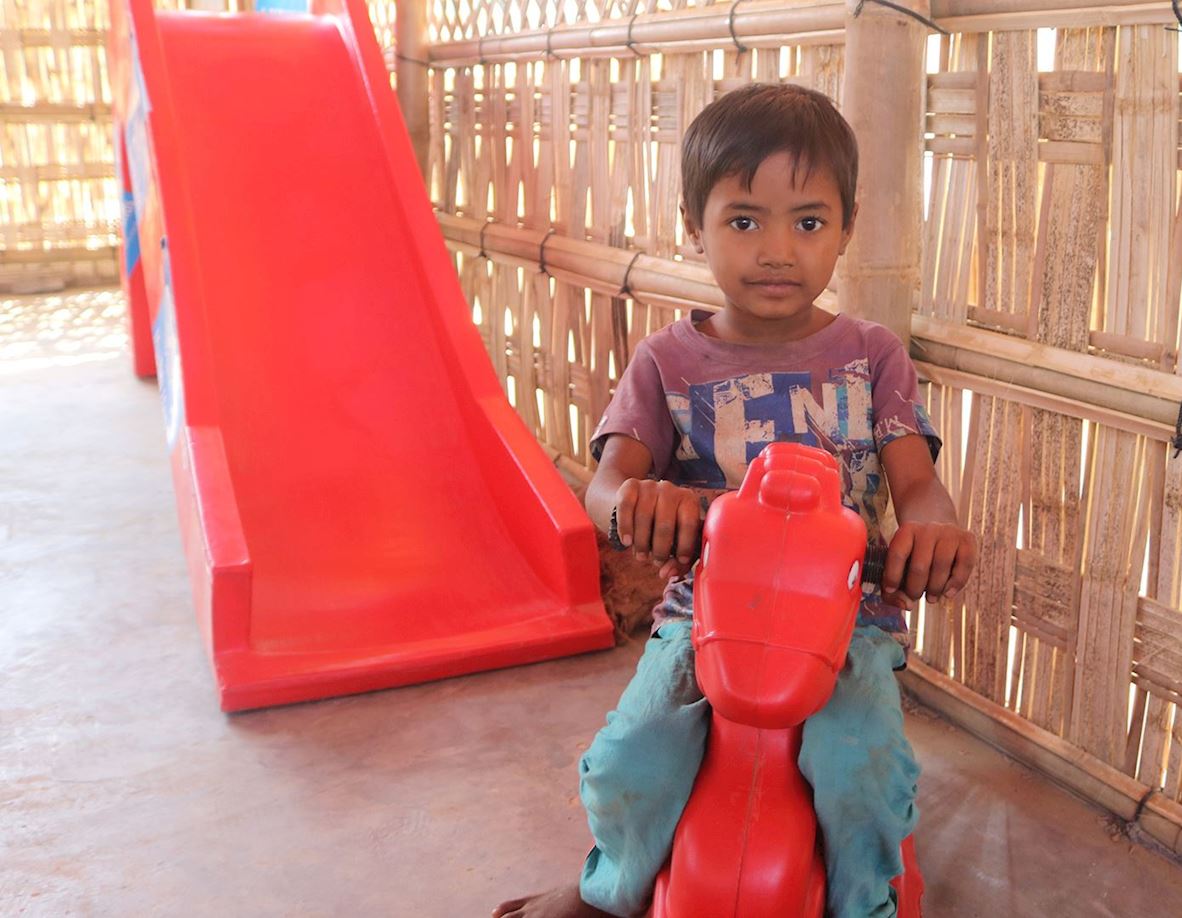 Since August 2017, nearly one million Rohingya refugees have fled to Cox's Bazar, Bangladesh, escaping unimaginable violence and persecution. 
Almost 60% of Rohingya refugees are children. Thousands have been separated from their parents and many don't have access to learning opportunities.
Our Children's Centre provides education, playtime facilities, counselling, nutritious food and clean water. Having a safe space to learn, play and grow is vital to protect children and help them heal from the trauma of the violence, displacement and loss. 
£150 can run a Children's Centre for one day, helping refugee children recover from their past and build a better future.
All donations go to the Rohingya Emergency Fund, so our team can allocate funds to where they are most needed on the ground.
---