Donate
Your charity gives hope

Rohingya: Run a Medical Clinic for One Day
---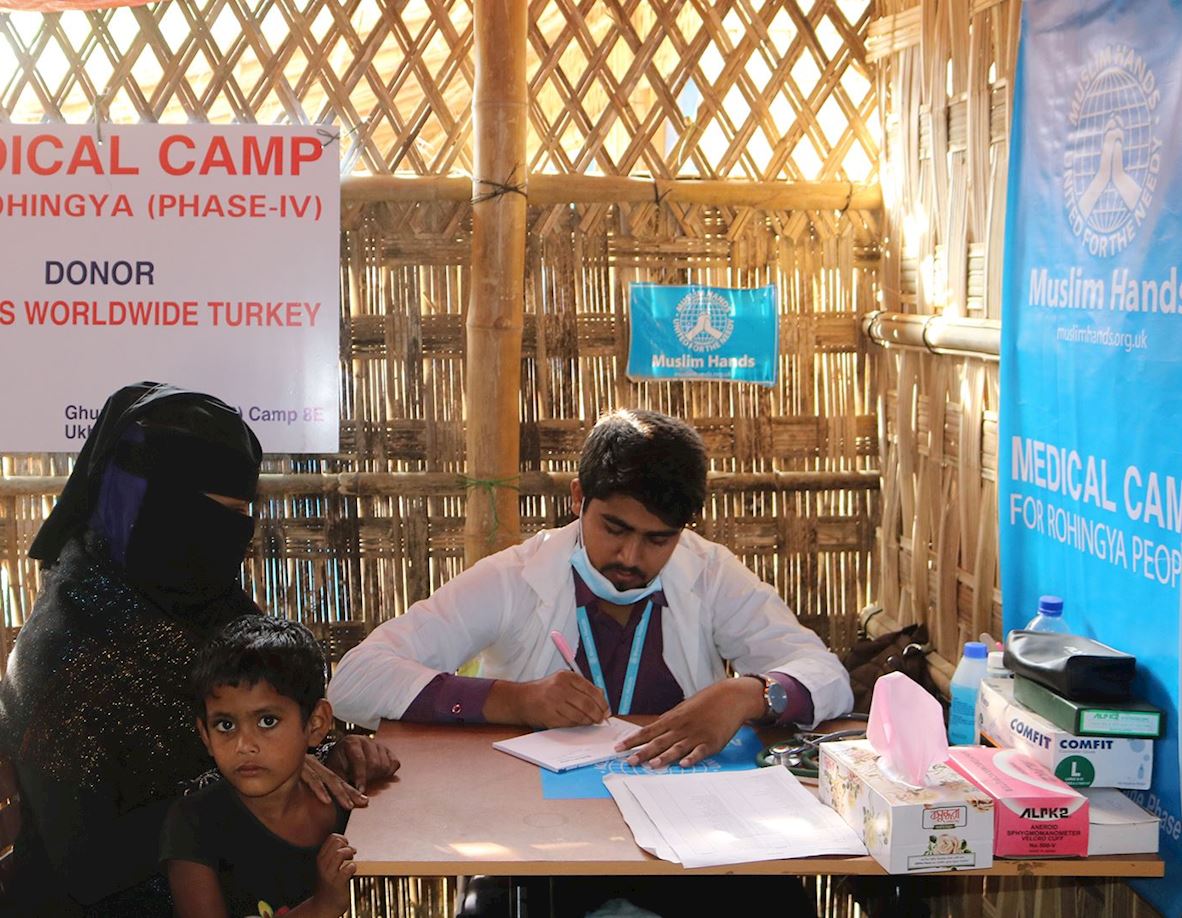 Since August 2017, nearly one million Rohingya refugees have fled to Cox's Bazar, Bangladesh, escaping unimaginable violence and persecution. 
It is essential that they have access to regular medical care to prevent the spread of illness. Our Medical Clinics not only provide free healthcare and medicine, they also offer mental health services, as well as running vaccination programmes and nutrition testing which specifically target children, pregnant women and new mothers.
£350 can run a Medical Clinic for one day.
All donations go to the Rohingya Emergency Fund, so our team can allocate funds to where they are most needed on the ground.
---