Donate
Your charity gives hope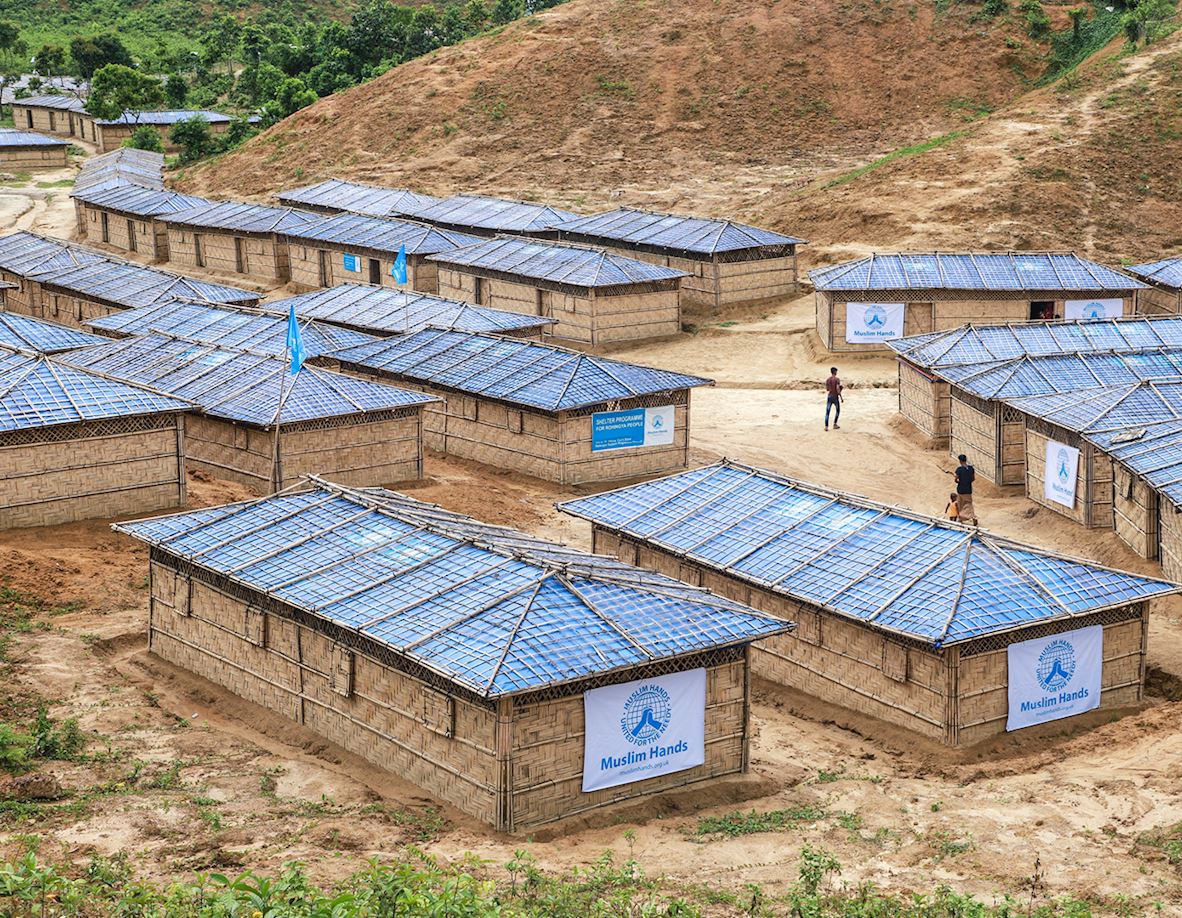 In March 2021, over 45,000 Rohingya refugees were displaced by a devastating fire in Cox's Bazar. Their makeshift shelters and few belongings were destroyed, including their food supplies.
Our brothers and sisters have already endured the trauma of persecution and living as refugees, and they are completely dependent on us to help them through this crisis. 
We urgently need your help to provide emergency homes for these families (see image on the left for examples of previous shelters). Each shelter home will be 16 feet high, 12 foot wide, and have a total area of 192 square feet. They will be built from long-lasting materials, including bamboo, metal and concrete pillars.
£1,000 will construct a sturdy shelter to protect a family from the elements for the foreseeable future. 
If you build a full home in the name of yourself or a loved one, you can place a chosen name on a plaque on the house. You can give any amount to the Rohingya Shelter Homes Fund.
---