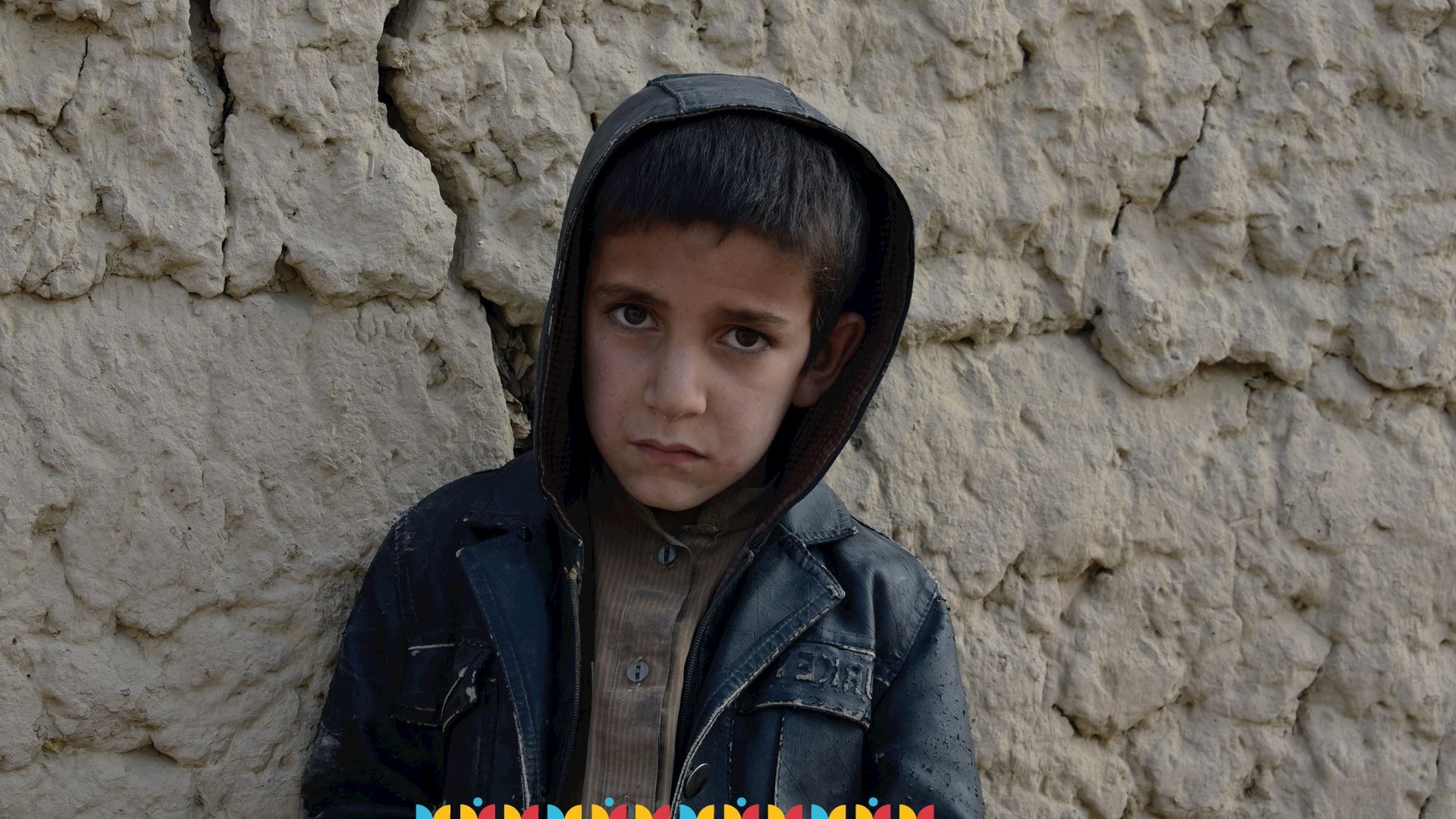 Kashmir
Crisis
Provide essential relief to the suffering
---
Kashmir Curfew: Over Two Years of Suffering in Silence
'The example of the believers in their affection, mercy and compassion for each other is that of a body. When one limb aches, the whole body reacts with sleeplessness and fever'. (Bukhari)
Years of political instability and conflict have taken their toll on the communities of India-administered Kashmir. Since August 5th 2019, consecutive mass lockdowns have left families vulnerable and unable to leave their homes. Despite reports of this ending in 2021, curfews and lockdowns remain enforced in many areas due to policies related to the pandemic.

Our partners on the ground have over 25 years experience providing aid in Kashmir, and they had permission to distribute relief in the worst affected areas door-to-door and, where possible, deliver larger distributions in more rural and remote areas.
Your donations reached families with emergency food parcels and essential medicines like insulin, as well as helping us run ambulance services in vulnerable communities.

It has been over two years since the curfew in Kashmir began. An estimated half a million people have lost their jobs, many offices and schools are still closed, and there is no sign of the restrictions lifting.

Vulnerable families are still dependent on our aid. We are calling on you to not forget their suffering. Give now to support them during lockdown.
Sponsor an Orphan
The Prophet (saw) said, 'The one who cares for an orphan and myself will be together in Paradise like this' - and he (saw) held his two fingers together to illustrate. (Bukhari)
Generous donors like yourself are currently sponsoring 200 orphans in India-administered Kashmir. Be a part of this Sadaqah Jariyah! Schools have been closed for a year, and your sponsorship will provide education for an orphan.
Due to current restrictions, it will pay for online classes for now (using 2G, since 3G and 4G aren't available). Our partners will wire the money directly into the guardian's bank account, to ensure your Sadaqah/Zakat reaches the orphan quickly and safely.
Sponsor an Orphan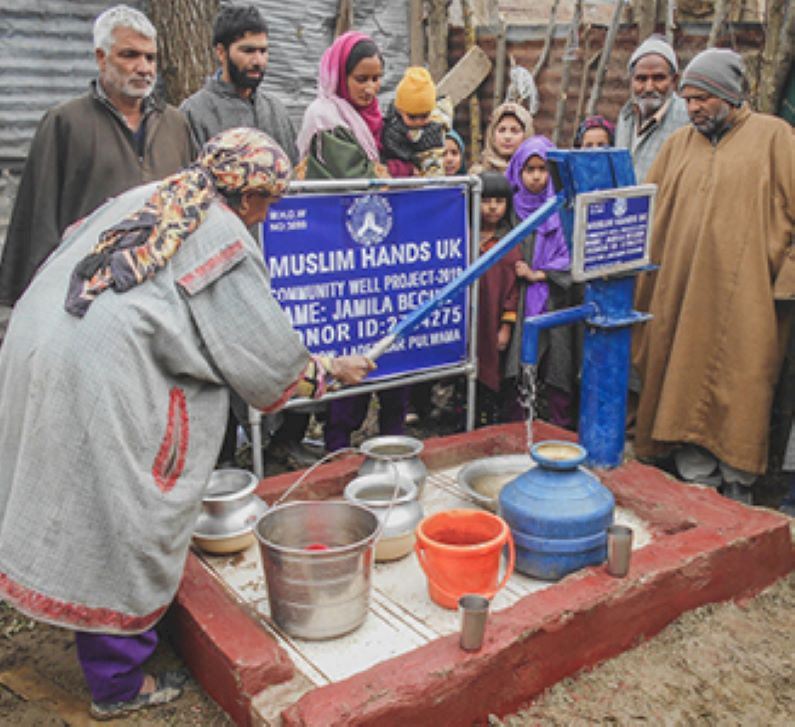 Build a Water Well
'No intervention has greater overall impact upon national development and public health than the provision of safe drinking water and the proper disposal of human waste'. (WHO)
As well as distributing emergency aid, we are also building water wells in India-administered Kashmir.
You can help us provide poor families with easy access to clean water, improving health as well as keeping women from making long, unsafe journeys. We are currently building Tube Wells, Dig-a-Wells and Community Wells in Kashmir.
Give Water
Our Work in Kashmir (India and Pakistan)
Since 1994 Muslim Hands has provided:
Essential food items to over 50,000 families
Medical treatment to nearly 400,000 people
Education to almost 50,000 children
Clean water to 350,000 people
Essential aid and support to 3,700 orphans
Vocational training to almost 1,500 people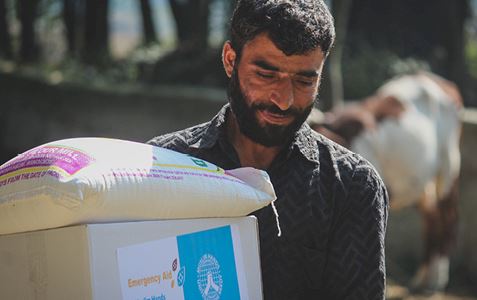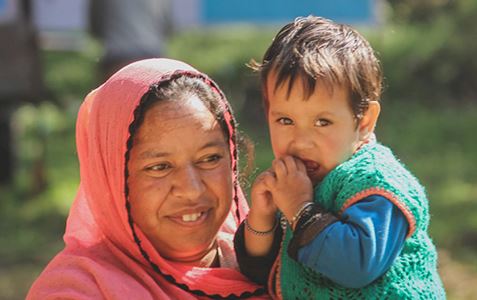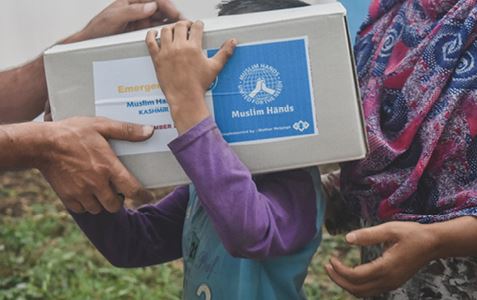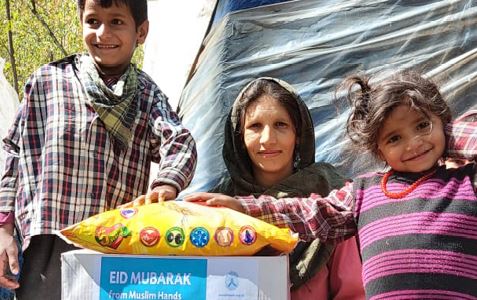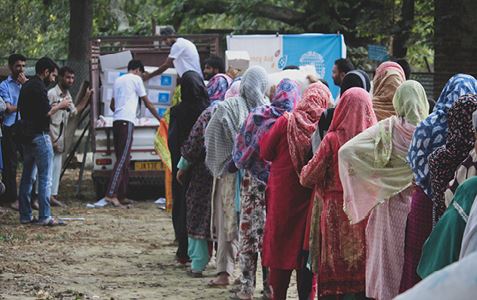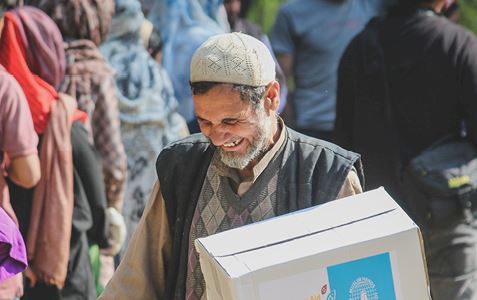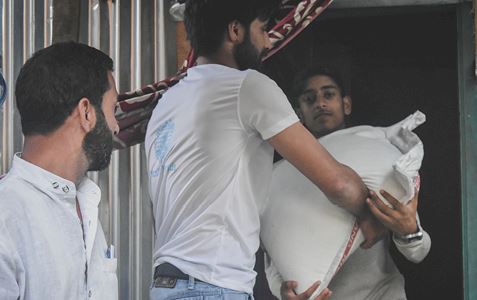 The History of the Crisis
The people of Kashmir have been in lockdown for over two years. But what is the history behind the latest crisis? Learn about it on our blog.
READ MORE