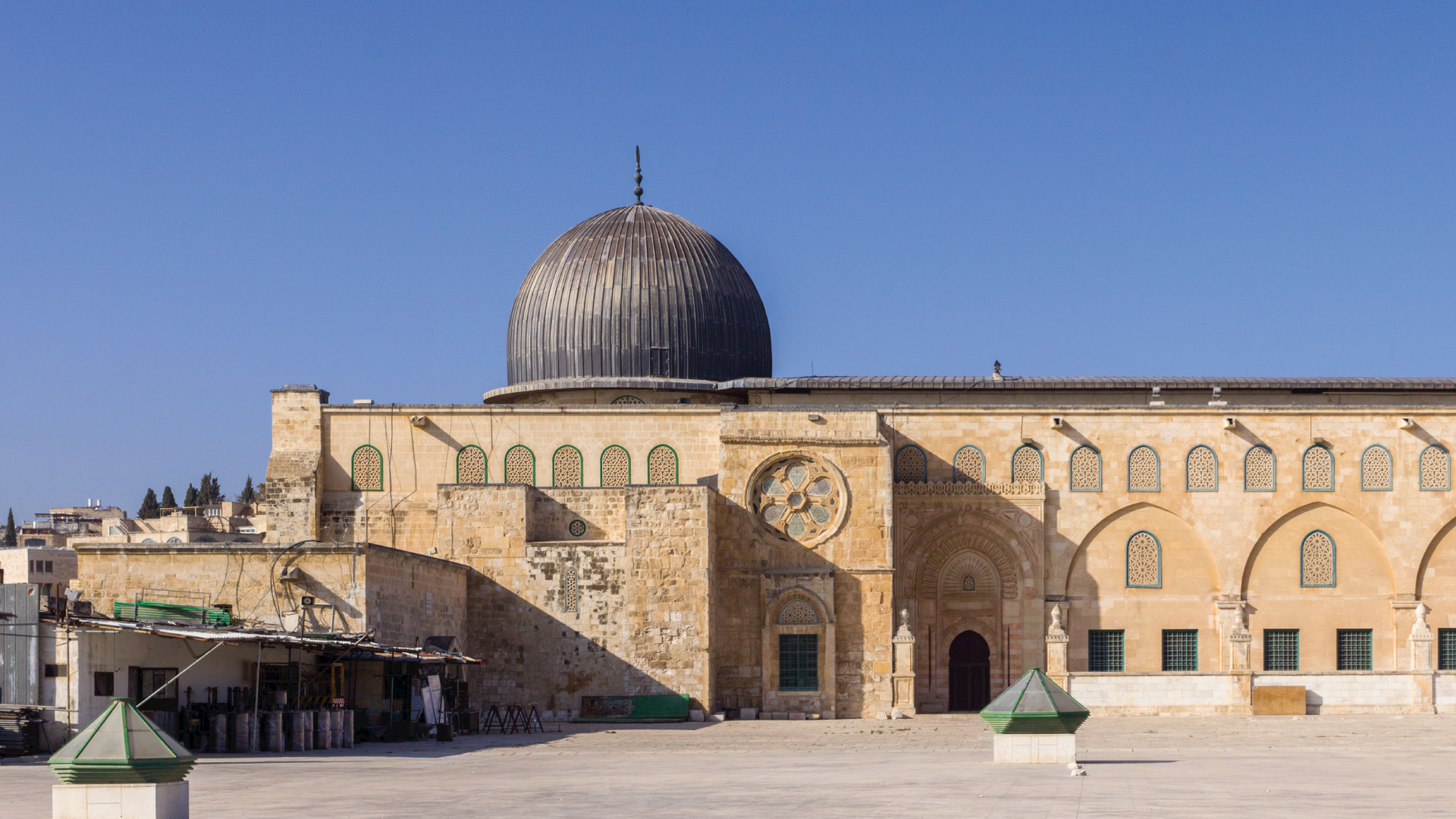 Light the Lamps of Masjid Al-Aqsa
An action worth a thousand prayers
Donate
Here are ways you can help
---
Gain the reward of praying in Masjid-Al-Aqsa
The Prophet (saw) was asked, 'If one of us cannot visit it [Al-Aqsa], what should we do?' He (saw) said, 'Then he should make a gift of some oil to be lit therein [in its lamps]. For indeed the one who gifts this to it, will be like the one who has prayed therein'. (Ahmad)
Alhamdulillah, Muslim Hands is honoured to offer you the incredible opportunity to help us light up the entire Qibali Masjid Grand Prayer Hall at Al-Aqsa - in our biggest Sadaqah Jariyah project ever!

Masjid Al-Aqsa is the third holiest site in Islam. It was the first qiblah of the Muslims and the site of the Prophet's (saw) miraculous Ascension into the heavens during Al-Isra wal-Mi'raj.

For over a decade, Muslim Hands have been working closely with the Zakat Al-Quds Committee, the Jordanian authority that manages the affairs of Al-Aqsa, to help preserve this historic site (see map below). We have illuminated extensive areas of the Masjid and carried out various restoration works, alhamdulillah.
The current lighting system at the Qibali Masjid was installed in 1986, and the old wiring means there is a huge risk of fire. Working with The Hashemite Fund for the Restoration of Al-Aqsa Mosque and the Dome of the Rock, our team have already rewired and installed a state-of-the-art LED lighting system almost half the masjid!

The status of Al-Aqsa is so high that a single prayer in the Masjid is worth a thousand prayers! Moreover, for those of us who are unable to travel there, lighting the lamps of Al-Aqsa carries the same reward as praying in it!

Donate today to gain the reward of praying in the Sacred Sanctuary!
Save Our History
Significance of Masjid Al-Aqsa
Rebuilding Al-Aqsa
How you've helped since 2008
Illuminated extensive parts of the masjid for the first time in over 30 years
Renovation of several wudhu areas in and around the blessed mosque
Renovated the toilet facilities for men and women
Installation of a new PA system and data centre
Extensive replacement of damaged paving stones
Furnishing of Al-Aqsa School for Boys



















Latest
Find out more about our work with the Blessed Masjid Al-Aqsa