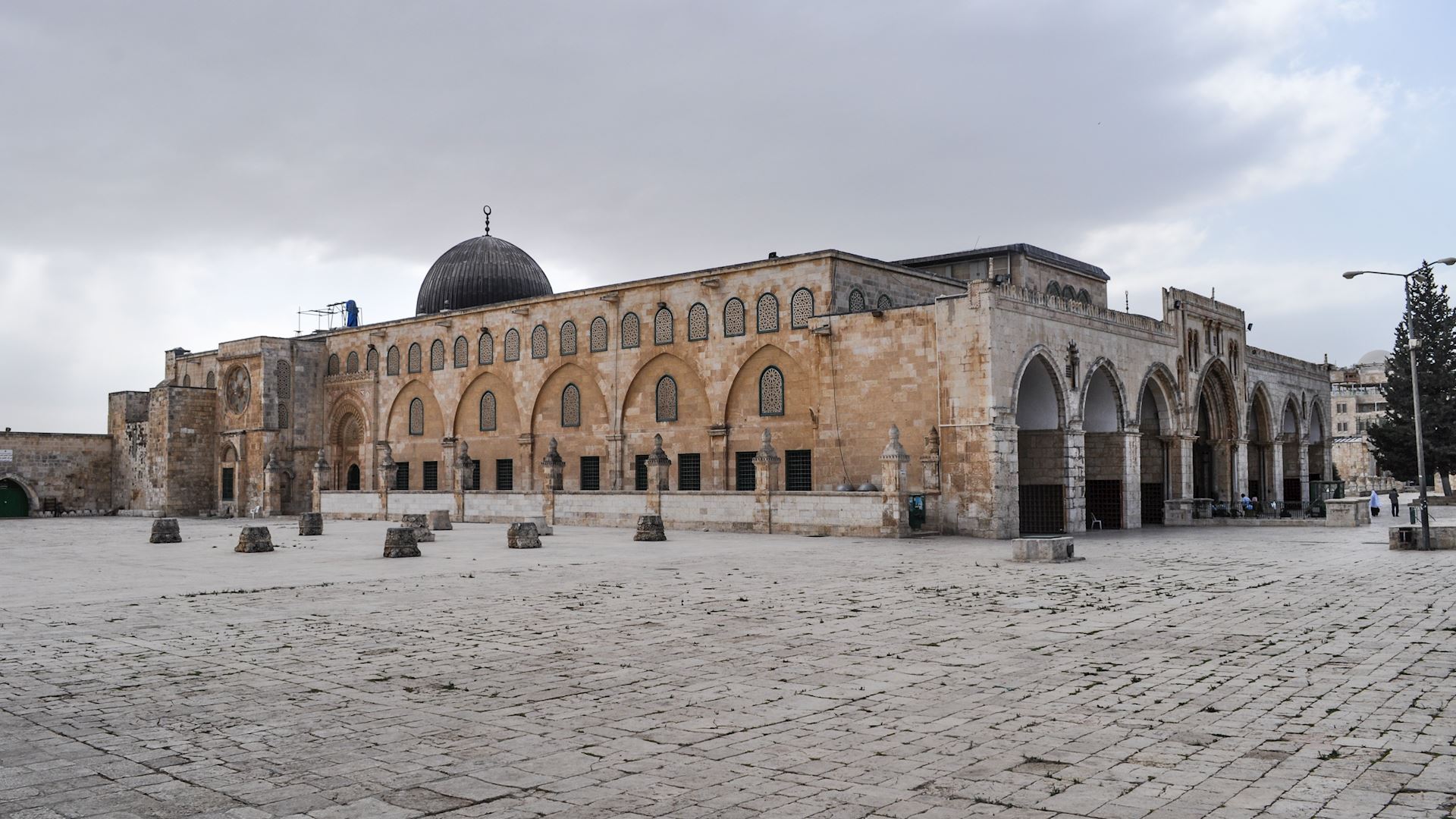 Light the lamps of Masjid Al-Aqsa
Help renovate the holy mosque
Gain the reward of praying in Masjid Al-Aqsa
Donate a £100 share and be a part of history
---
'If one of us cannot visit it [Al-Aqsa], what should we do?' He, (saw) said, 'Then he should make a gift of some oil to be lit therein [in its lamps]. For indeed the one who gifts this to it, will be like the one who has prayed therein.'' (Ahmad)
Masjid Al-Aqsa, which served as the first qiblah, sits on the site of The Prophet's glorious Night Journey and ascension, when he was miraculously transported to Jerusalem, from where he ascended into the heavens.

The Prophet (saw) promised that lighting the lamps of Al-Aqsa carried the same reward as praying in this holy place, which is 500 times greater than praying elsewhere, after the holy sites of Makkah and Medina.

Since 2008 Muslim Hands has been honoured to play its part in the restoration of Masjid Al-Aqsa, the third most holy site in Islam. The generosity of our donors has helped us to carry out major regeneration works such as renovating wudhu areas and complete a lighting project in the Masjid Al-Qibli section of the site, the external boundary wall and internal dome of the Dome of the Rock.

Last Ramadan, your incredible generosity ensured that an extensive area of Masjid Al-Aqsa running from the Dome of the Rock right up to the Islamic Museum was illuminated for worshippers for the first time in over 30 years! Now, not only can you contribute to more lighting installations in Al-Aqsa's internal courtyards, but we are undertaking extensive renovations of the women's wudhu areas.
Save our history
Significance of Masjid Al-Aqsa
Rebuilding Al-Aqsa
How you've helped since 2008
Completed the 2016 lighting project, lighting up extensive parts of the Masjid
Renovation of several wudhu areas in and around the blessed mosque
Upgraded the toilet facilities for men and women
Installation of a new PA system and data centre
Extensive replacement of damaged paving stones
Furnishing of Al-Aqsa School for Girls














How you have helped renovate Masjid Al-Aqsa
Masjid Al-Aqsa videos