11 September 2015
Your Qurbani Journey

What happens when you order your Qurbani with Muslim Hands? Find out in 5 easy steps. 
1 - At Muslim Hands
We've been running a Qurbani service since 1993, we've learnt a lot along the way. Through your help, our aim this year is to feed a million people.
2 - Local Farmers
When you donate your Qurbani with Muslim Hands you are also ensuring that local farmers are able to sustain a fair livelihood and support their families. This means happy animals and a happy farmer.
3 - Location & Prices
We carry out Qurbani across the world. Each location comes with an individual price that reflects the realities on the ground so you can choose the package best suited to your budget.
4 - Your Qurbani, Our Promise
When you place your order our teams ensure that whether your Qurbani is for yourself or a loved one, it is carried out where you want and for who you want.
5 - A Happy Ending
The quality meat that our happy animals produce is given to feeding the hungriest and neediest families across the World. Spreading the joys and delights of Eid on this special occasion. 
Click the image below to enlarge.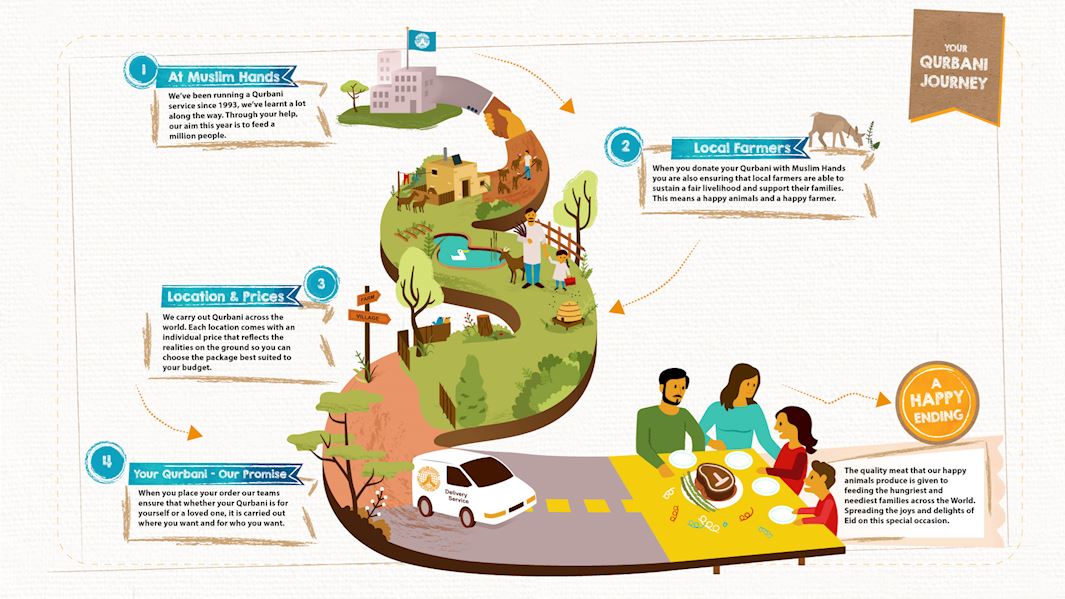 ---
Facebook

Twitter

Email This