04 September 2017
Eid Mubarak from Your Sponsored Orphan!
Around 25,000 children currently receive a Muslim Hands' sponsored education – 12,000 of whom are orphaned children who have lost one or both of their parents. By sponsoring an orphan, you provide nutritious meals, critical medical care and an essential education for a needy child, helping them onto the path of a brighter future.
This Eid al-Adha, we wanted to thank all of our donors for the care and support they provide to thousands of children across the world, so we asked each sponsored child to send their sponsor an Eid card.
Here are some of the lovely cards our sponsored children across Africa, Asia and the Middle East made for their sponsors.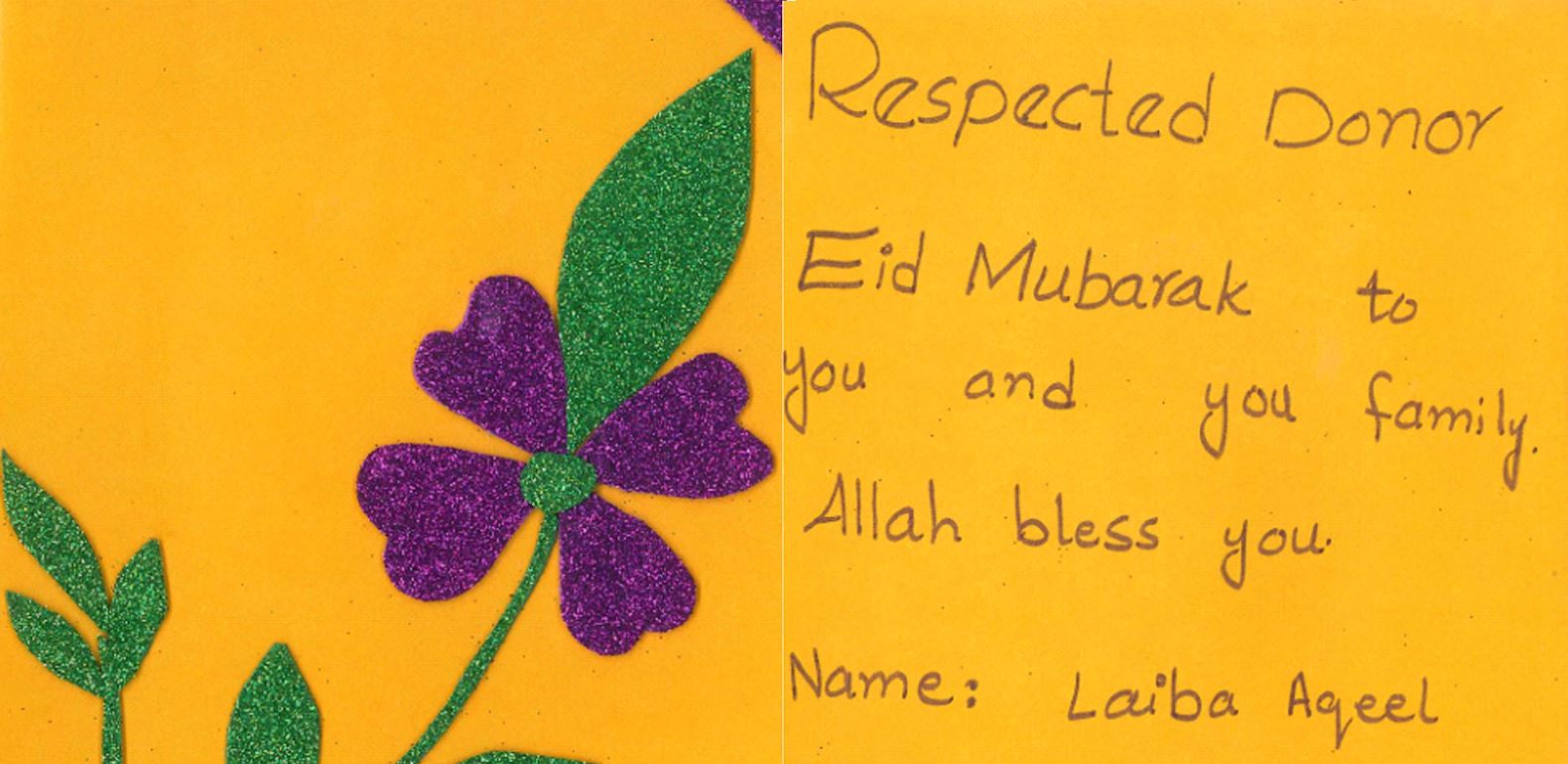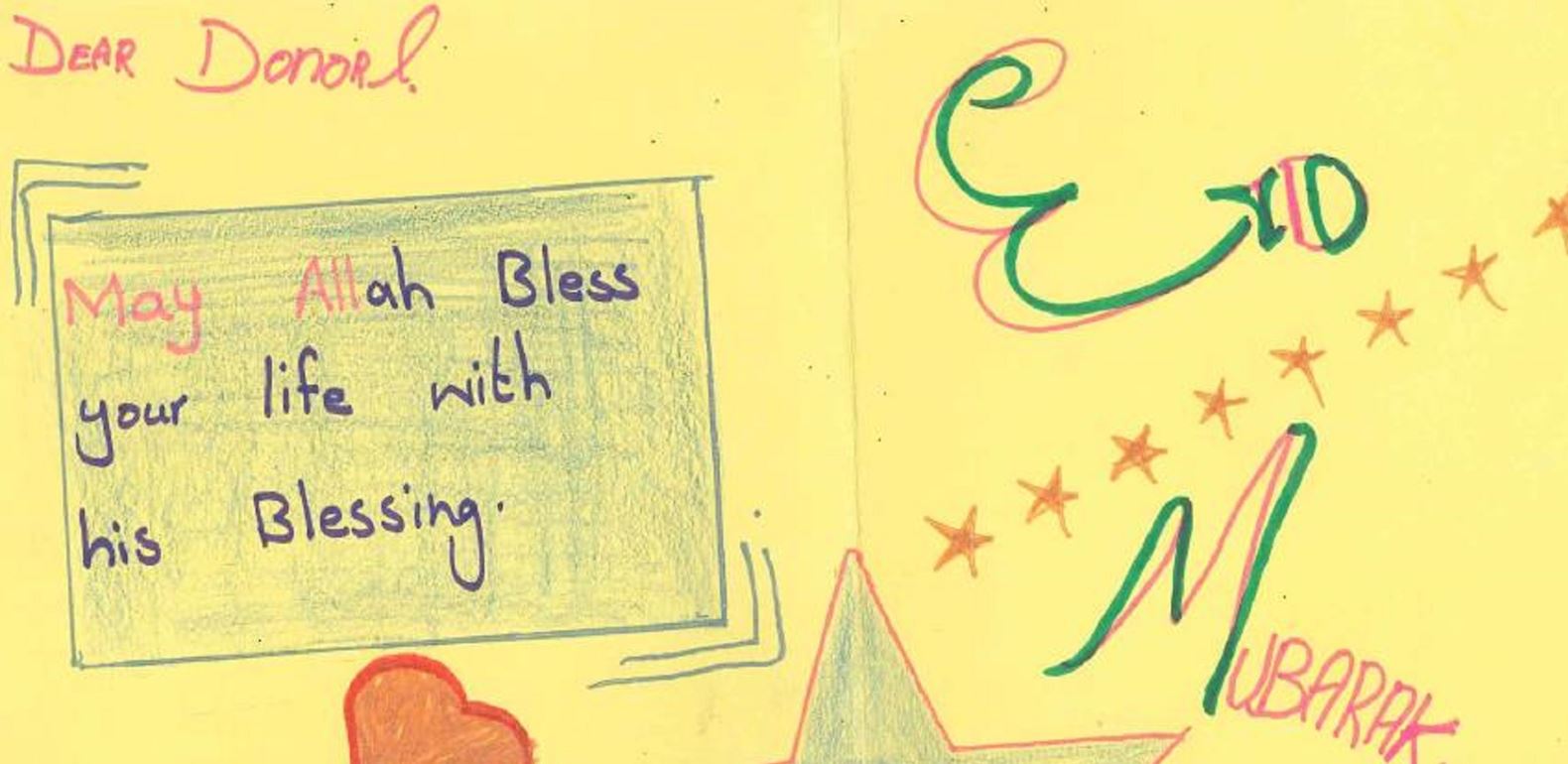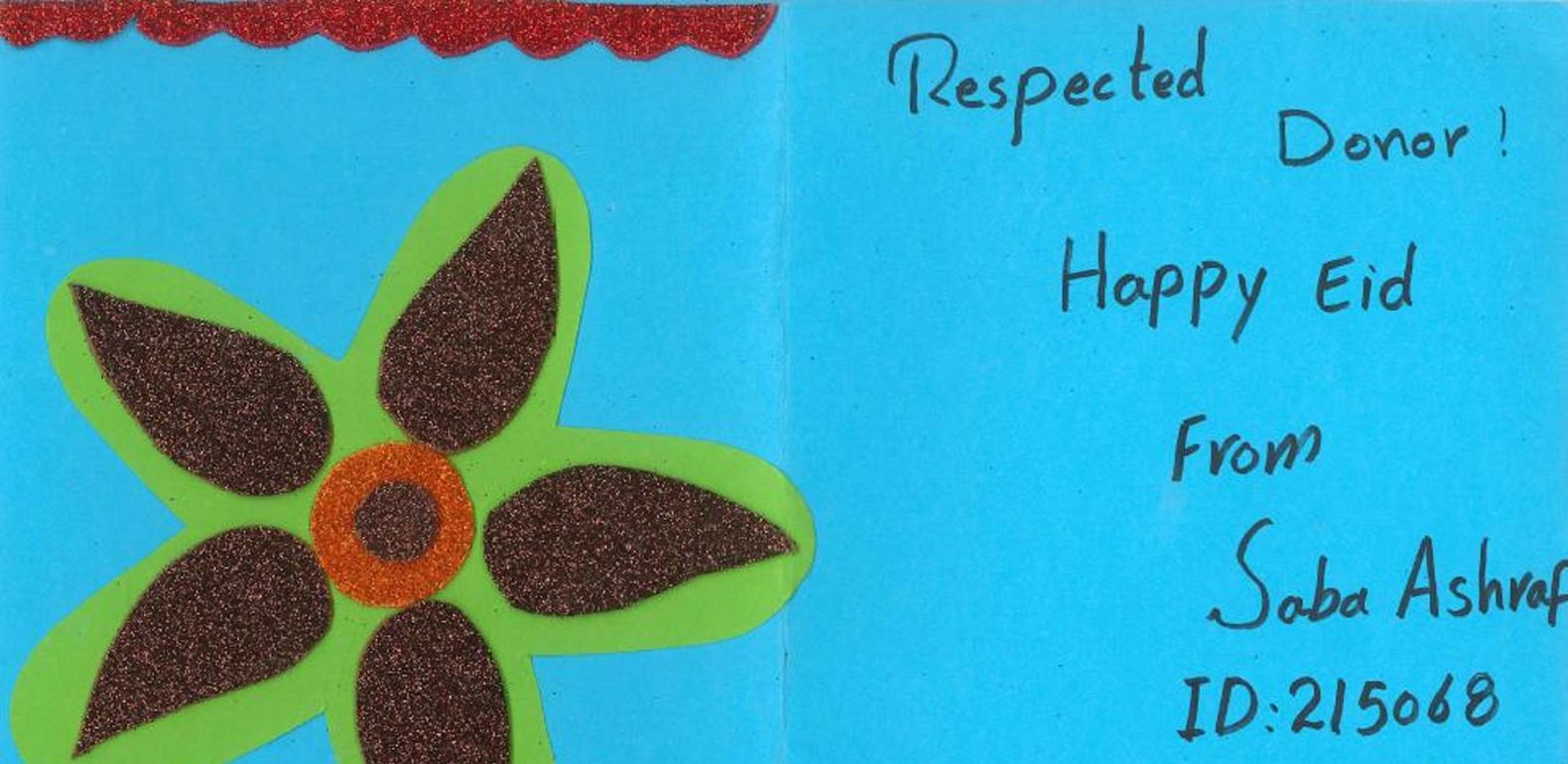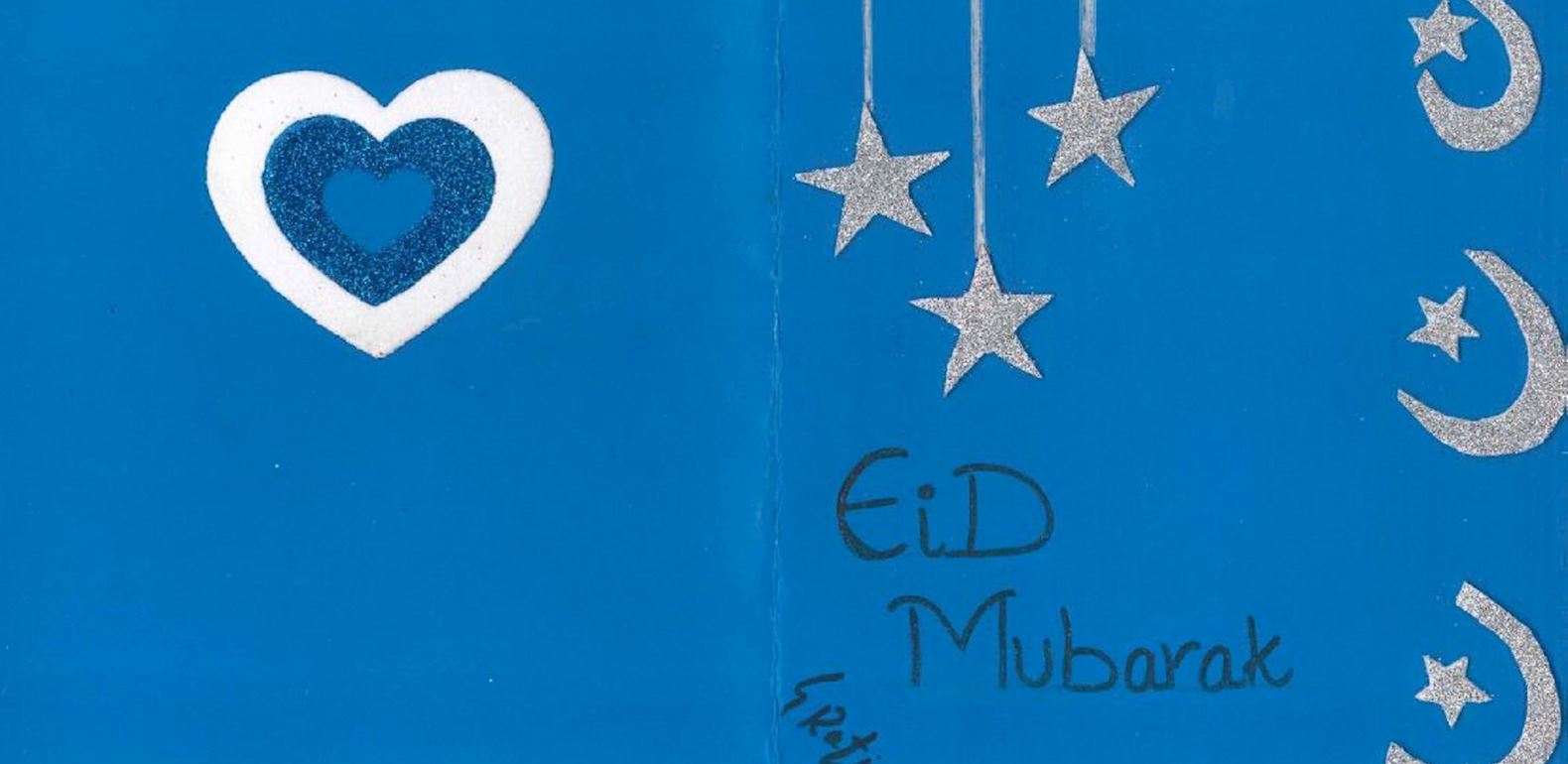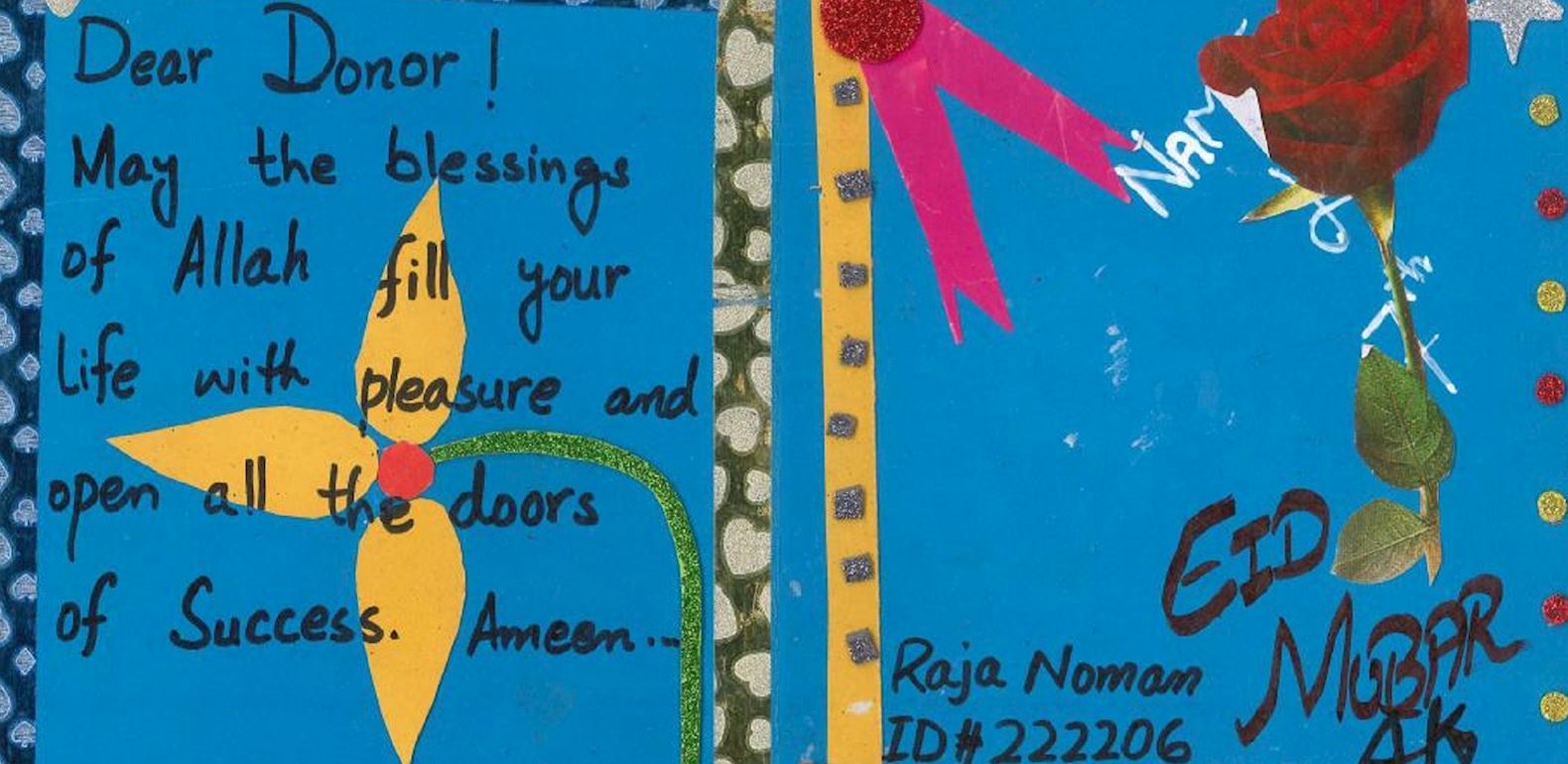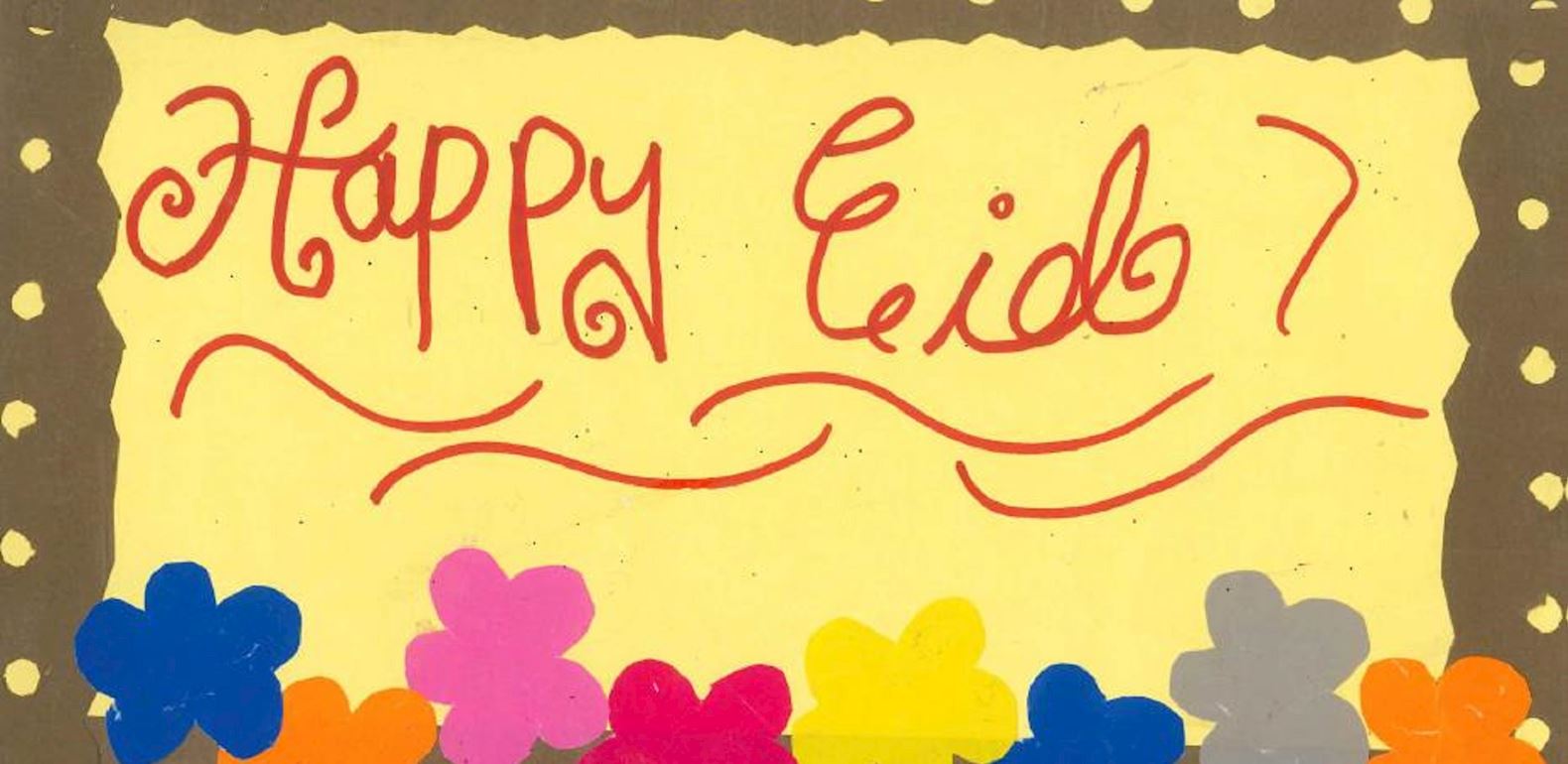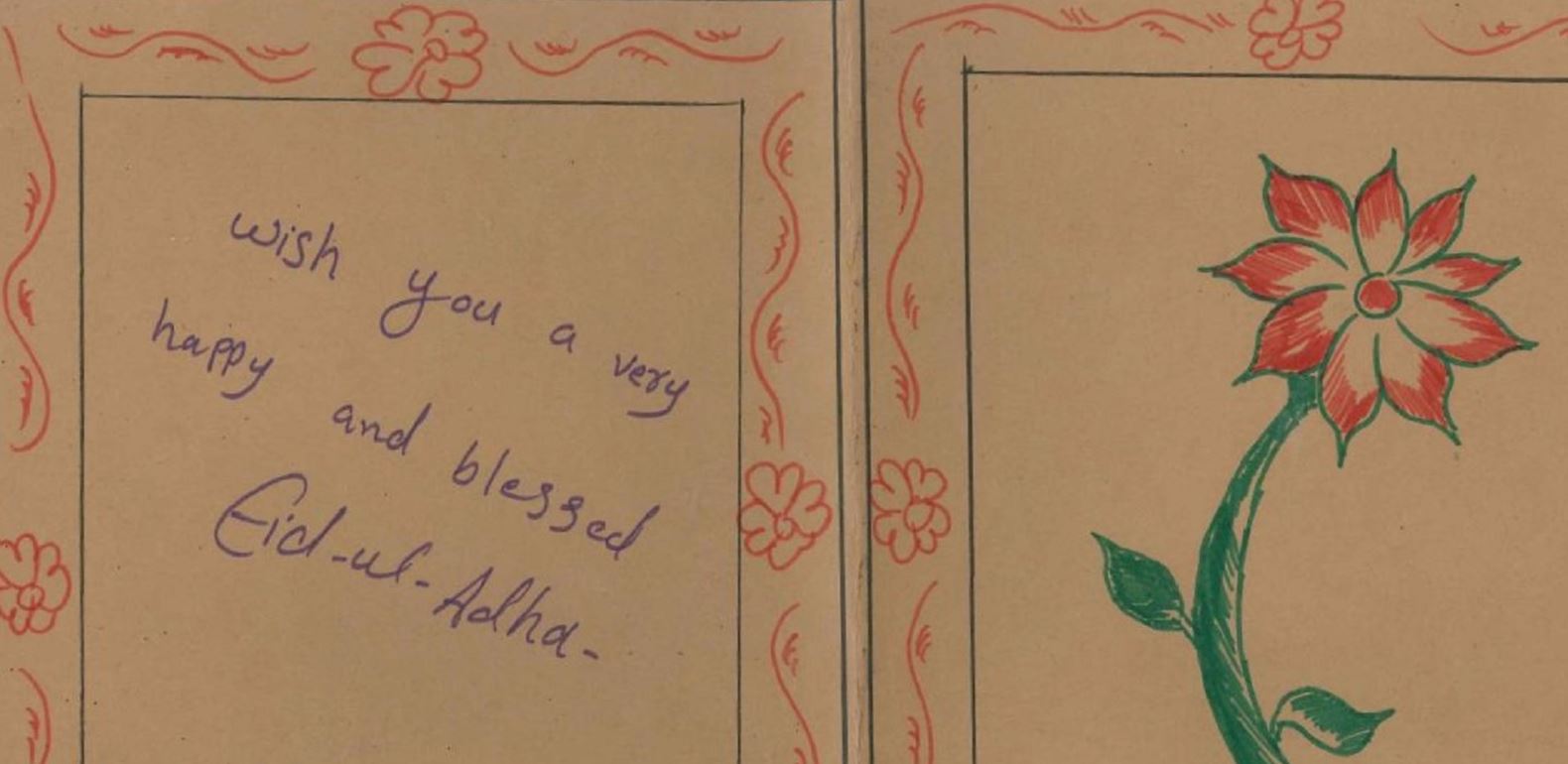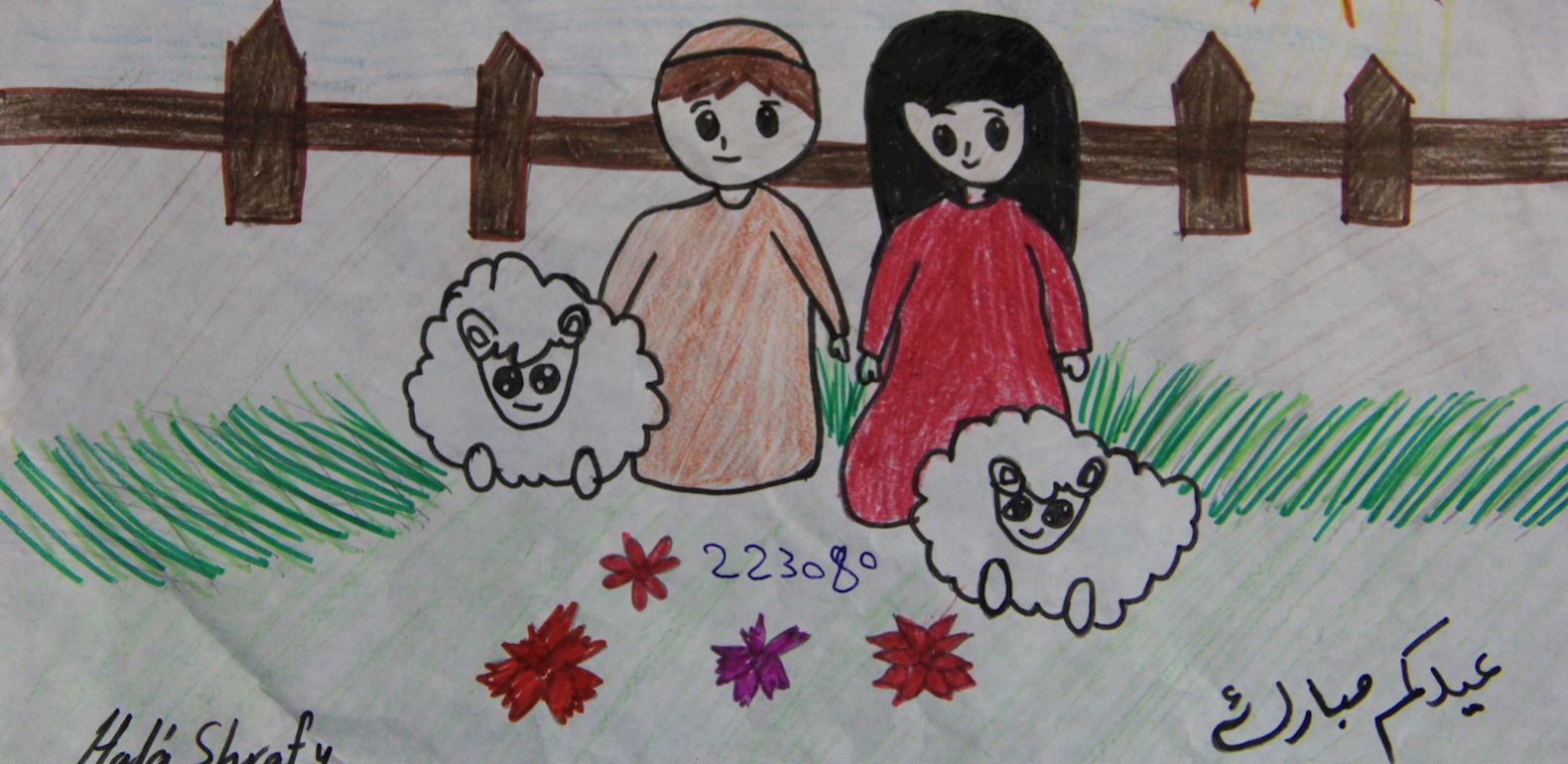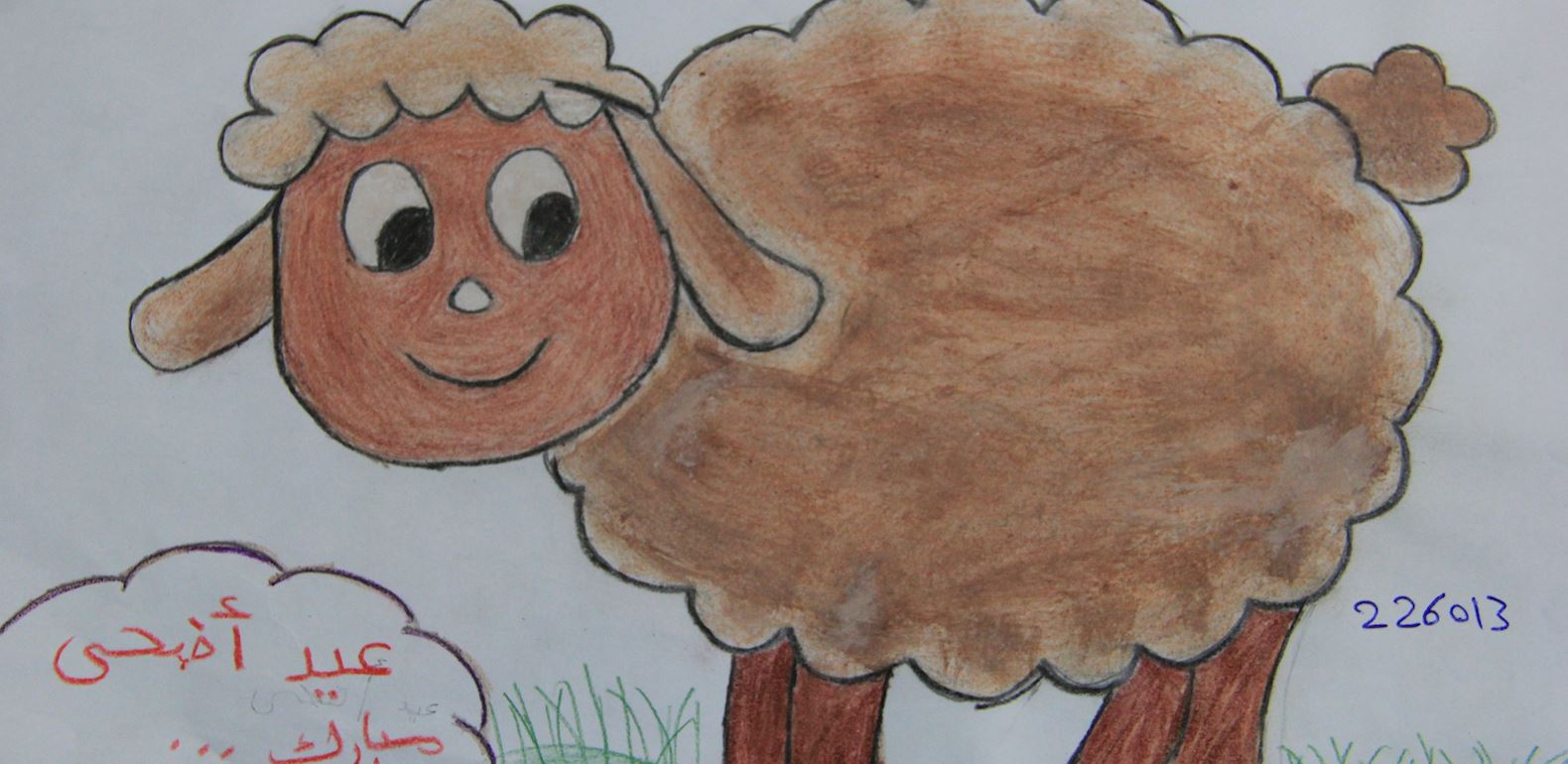 On behalf of all our sponsored children – Jazakum Allahu khairan for all your support! For those of you who don't currently sponsor an orphan - why not sign up today and build a special bond with a child in need? For just £29.50 a month, you can help change their life for the better. 
---
Facebook

Twitter

Email This