05 October 2018
Indonesia Tsunami Emergency
On Friday 28th of September, a strong tsunami struck the coast of Indonesia following a devastating 7.5 magnitude earthquake. Nearly 2,000 people are reported to have been killed so far, with that number rising, every single day. Thousands are missing and many are feared to be trapped in the rubble of collapsed buildings.

Whole villages have been obliterated and thousands of homes and buildings have been either destroyed or washed away. What used to be neighbourhoods are now just vast wastelands of debris. Bodies are strewn across the land and the survivors are scrambling for their basic essentials. Amongst the devastation in the now unrecognisable city of Palu, it is clear that there is an urgent need for shelter, food and clean water.

Since the tsunami struck, Muslim Hands has been carefully monitoring the crisis and have mobilised an emergency response team on the ground. We are pooling all our efforts to help the victims of this disaster and have started delivering life saving relief, including food, water and medicine in Palu; the hardest hit area.

Muslim Hands has a long history of working in Indonesia. When a similar Tsunami struck in 2004 killing 120,000 people, we were there, providing emergency relief to the victims. We have an MH office based in Indonesia, with an experienced team who have travelled over 24 hours to the disaster zone in Palu, and are distributing emergency relief packs to the hundreds who have lost everything.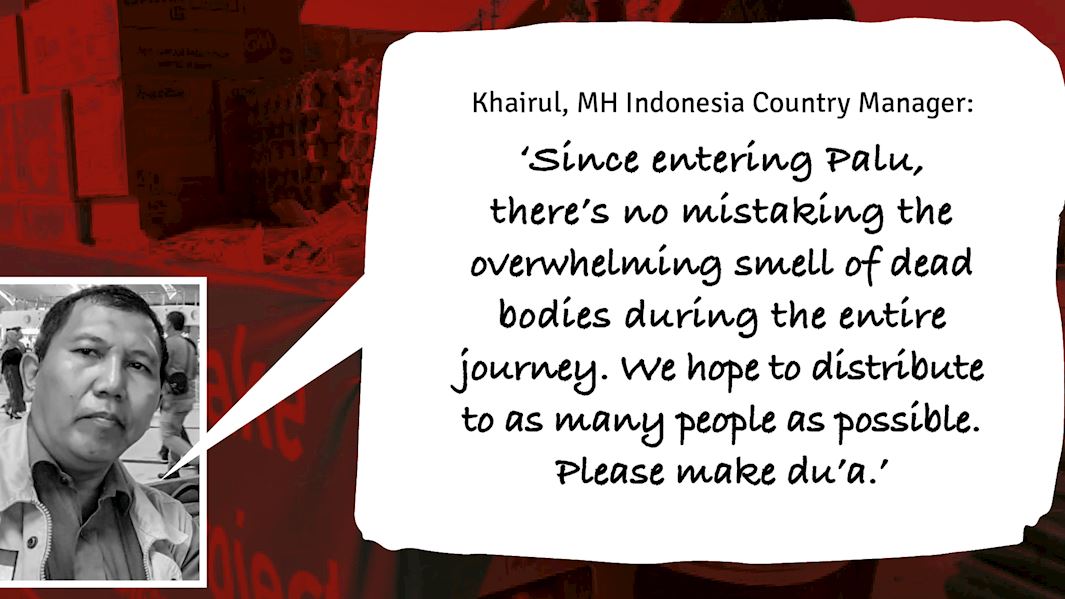 Our UK team including Communications Manager Ayman Agabani and Programmes Manager Umar Rashid will be flying out to conduct a needs assessment and to assist in our aid efforts in Indonesia.
'Our local teams are absolutely overwhelmed by the scale of the disaster and we're desperately calling upon everyone to come forward and donate all they can. We can assure our supporters that donations are already reaching those in need, but there is much more to be done'. - Yasrab Shah, Director of Fundraising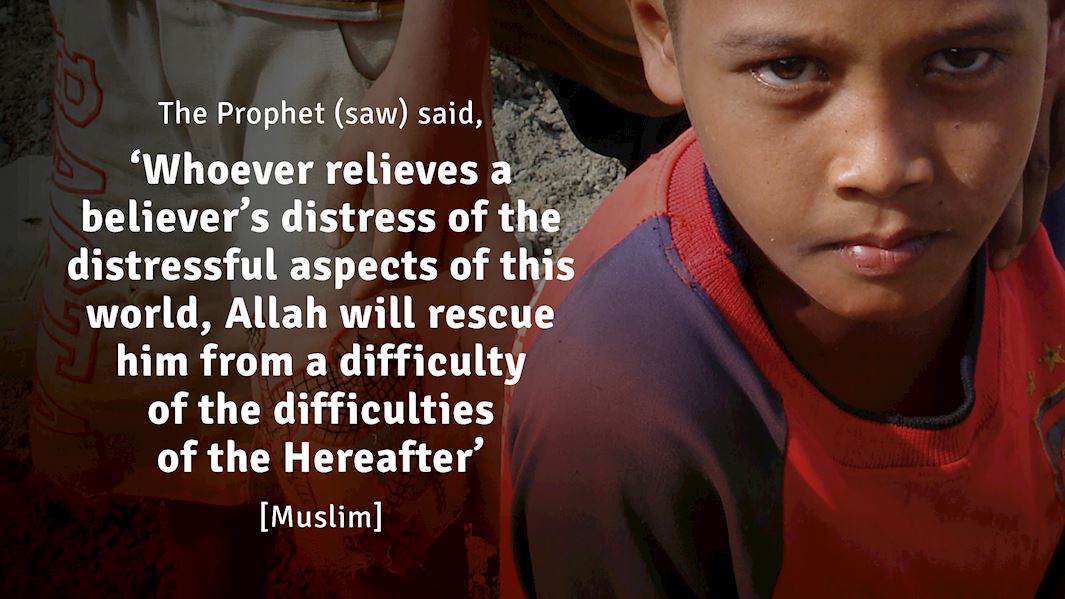 For just £75 you can give an emergency food and water pack to an affected family, to help them survive the first crucial few weeks of this disaster.
As the search for survivors continues, your dua's and donations are vital in saving the lives of those affected.
Save lives. Donate now  
---
Facebook

Twitter

Email This