Join The Blessed 12,000!
Provide essential daily bread to families in Syria and Yemen
---
'O Allah bless us in our Shaam! O Allah bless us in our Yemen!' [Tirmidhi]
This beautiful du'a of the Prophet (saw) reminds us of our collective duty to look after these blessed lands, whose people today are currently battling against famine and poverty. With your support, alhamdulillah, we can feed 50,000 people fresh bread daily, but we desperately need your help to keep these bread factories running.

The Blessed 12,000 is a campaign inspired by our Beloved (saw) who said, '12,000 (believers) will not be defeated for lack of numbers'. [Abu Dawud]

Just £10 a month, from 12,000 donors will cover the running cost of our bread factories for the entire year, ensuring that 50,000 people continue to receive fresh bread every single day! We urge you to join us and ensure continued support to the Blessed lands and its people.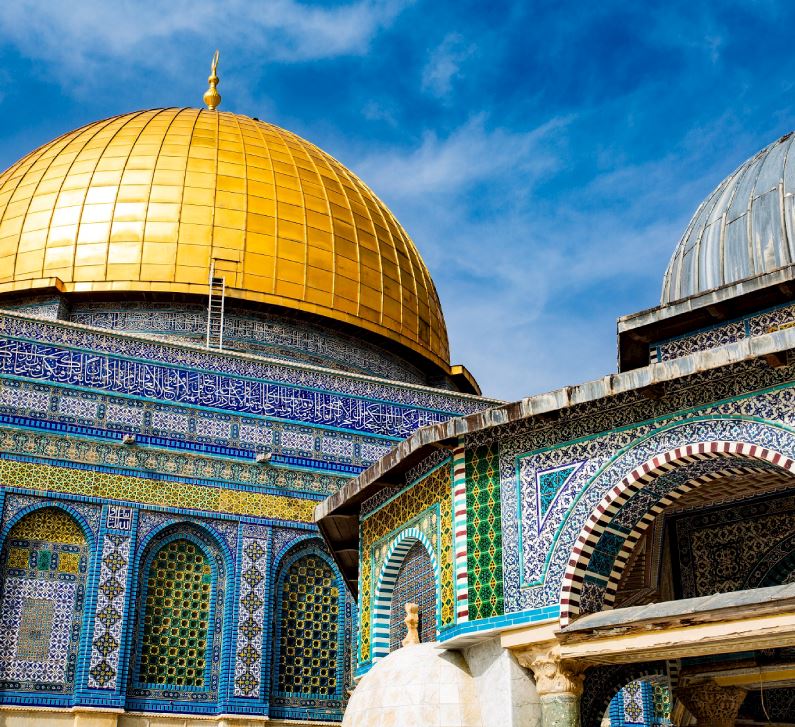 Divine Connections Between the Blessed Lands
Shaam and Yemen have an important status in Islam and they play a pivotal role in our rich history. They are home to places like Masjid Al-Aqsa, the earliest masjids of Islam, and the graves of many prominent Sahabah (ra).
Did you know that Allah (swt) and His Messenger (saw) actually connected Shaam and Yemen in several ways? More than being historically important, these lands are divinely blessed, and it is thus essential that we learn more about these places and their people.
Read More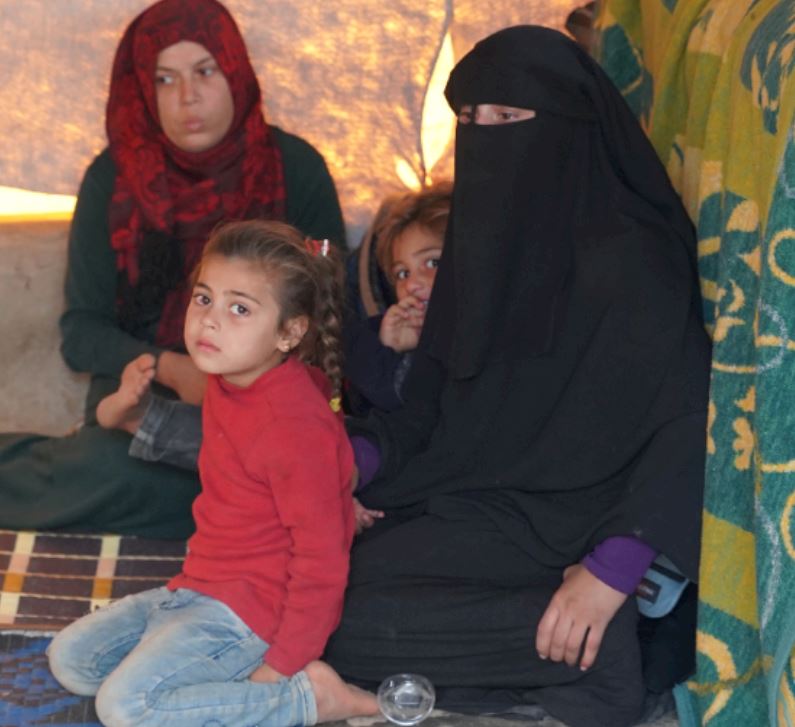 Fatima's Message
Fatima Badawi has five children and lost her husband to the Syrian war ten years ago. Two of her daughters are unable to speak or hear. Her third daughter is also a widow supporting her two children by selling crisps.
The family live in a camp and are entirely dependent on humanitarian aid. Fatima shares with the Muslim Hands team how difficult life for her family has been: 'I don't have any money to buy food…I can't even afford to buy spices. I have nothing to feed my children. All we can do is wait for Allah's mercy to descend upon us.'
The Muslim Hands Afrin Bread Factory in Northern Syria provides 50,000 daily loaves to displaced families like Fatima's and with a new bakery opening in Idlib, your donations will reach even more people relying on your help just to feed their children.
'My message to the donors is that I am praying that people can hear me and that Allah puts mercy in their hearts for us and continue to help us.'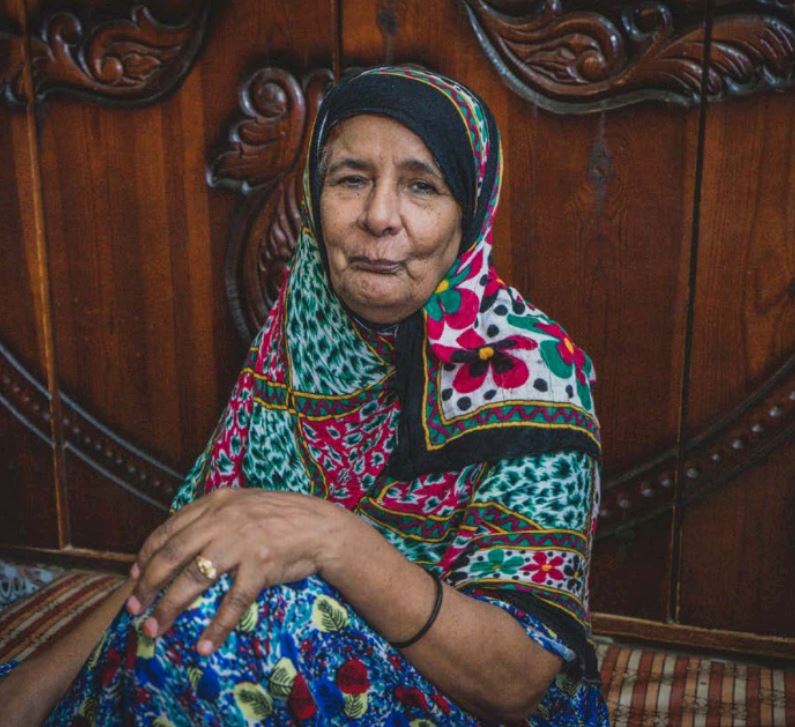 Sham's Story
Shams Albaydani is a widow in her sixties and the sole carer for three adult sons with both physical and mental disabilities. Her sons depend on her completely, but her only income is her late husband's small pension.
The family have been beneficiaries of our Bread Factory in Aden, Yemen for over two years. With regular bread donations, Shams and her sons have one less thing to worry about. They now have extra income and can enjoy other food items such as yogurt, eggs and jam. Her sons enjoy the bread and will have it when it's been soaked in milk, making it easier for them to chew whilst filling them up quickly.
When asked how her family copes, Shams says, 'Alhamdulillah. If He [Allah] gives then we eat, if he doesn't, we don't.'
As with the thousands of mothers receiving bread from our bakeries across Yemen, your donations are a lifesaver for Shams and her children, 'I thanks the donors for providing us a lifeline and I pray for them and their children. In my eyes the donors are better than the people of Yemen.'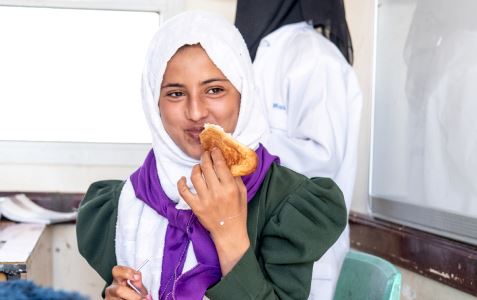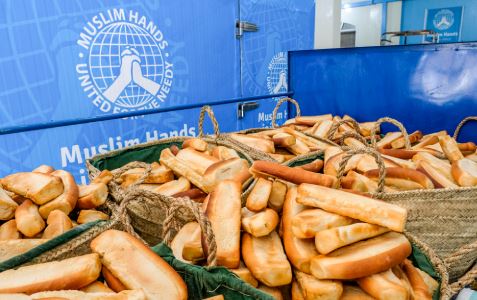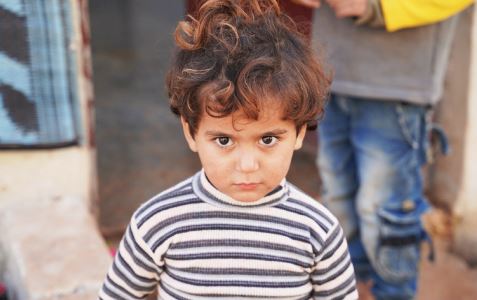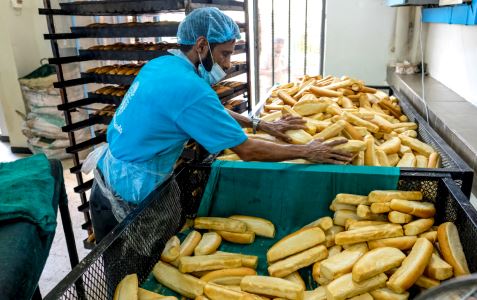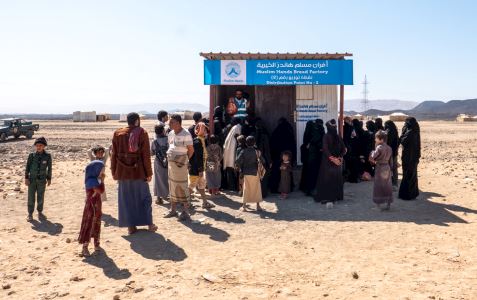 Join the Blessed 12,000
Donate just £10 a month and become one of the blessed 12,000 who provide essential bread to needy families in Syria and Yemen. 
Donate Today