02 November 2015
Afghanistan & Pakistan Earthquake: Our Response (November 2015)

On Monday 26th October 2015, a 7.5 magnitude earthquake devastated areas of Northern Afghanistan and Pakistan. The quake was so powerful, its tremors could be felt as far away as Delhi.
In Pakistan and Afghanistan more than 360 people have been killed and thousands more injured. With 10,000 homes completely destroyed the death toll is set to rise unless vital relief reaches affected families before the winter does.
Since the quake hit, MH offices in Pakistan and Afghanistan have been active on the ground. Here is how we have been responding:
• Mobile health units treating people in Swat and Lower Dir
• Ambulances for rescue operations mobilised in Swat and Lower Dir
• Medical camps with male and female doctors being set up to treat people in affected areas
• Distribution of food, water, blankets, hygiene kits and other essential items in worst hit areas of Afghanistan and Pakistan
• Assessment of the damage done to homes and the need for shelter
• Supporting hospitals in Jalalabad to treat the injured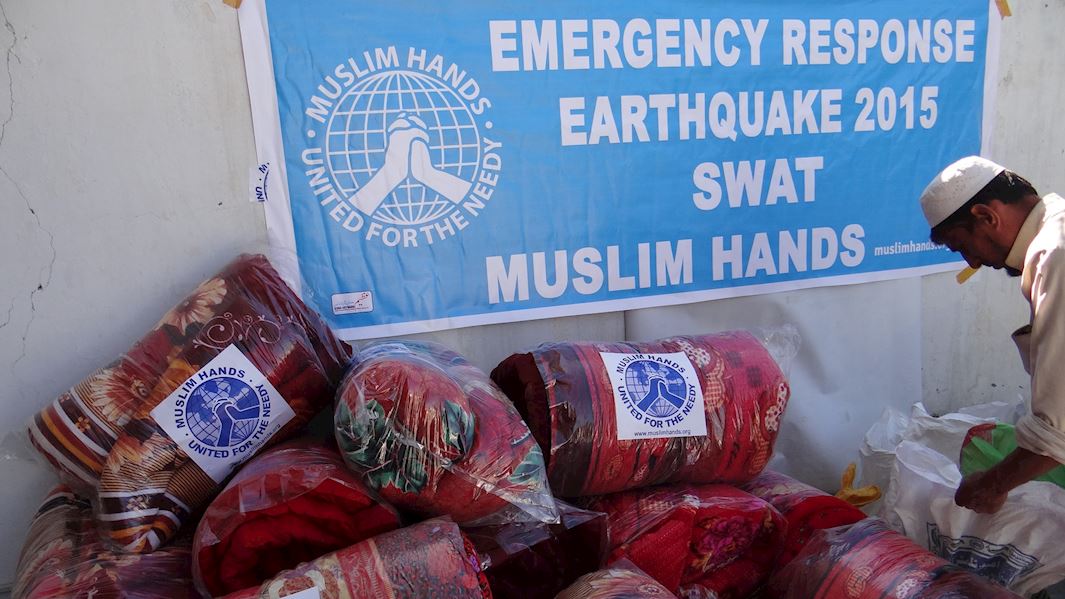 Muslim Hands Emergency Response teams tell us, 'Due to the destruction of houses, people are spending cold winter nights in the open including children, the elderly and pregnant women. Hardly any time is left until the winter snowfall, which is the most severe season in this area'.
We are now preparing sturdy tents, cooking and heating fuel and making plans for permanent homes for vulnerable families facing the worst of the winter months which will see temperatures in some areas drop to below freezing.
---
Facebook

Twitter

Email This