13 June 2016
Community Iftars for Those who've Lost Everything
Every year your iftar donations ensure that people in need all over the world receive nutritious meals to open their fast with. In Sri Lanka, Muslim Hands' community iftars are a lifeline for people like Yaseen.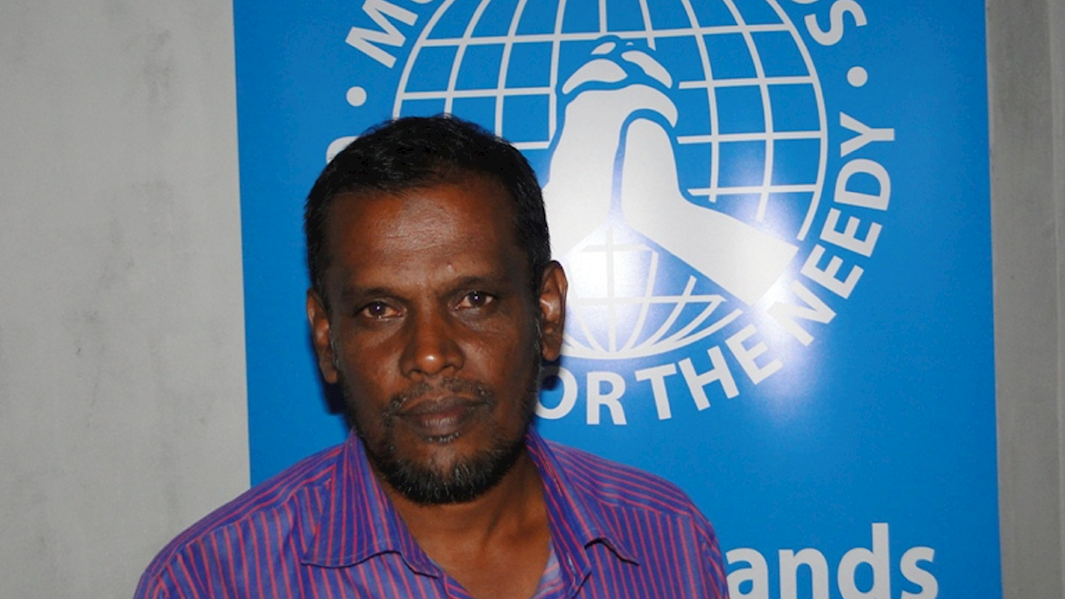 Yaseen was forced to flee his home and his livelihood to escape violence and instability in the Northern Province of Sri Lanka. Now living in Puttalam, he is one of thousands of displaced people who is struggling to survive.
Thanks to your donations, Yaseen is able to attend Muslim Hands' community iftars where he opens his fast with a nutritious meal every day of Ramadan.
The iftars give vulnerable people in Puttalam the chance to enjoy a nutritious meal, fruit and soft drinks alongside other members of the community. Yaseen tells Muslim Hands, 'my prevailing poverty has prevented me from having a proper iftar at home.  I have been longing for Ramadan to come so that I could have a proper meal at the Muslim Hands iftars. Sometimes I think, "why can't everyday be Ramadan?"'
Last Ramadan, we fed over 920,000 people. This was only possible because of your generosity. Give iftar today and share the blessings of the holy month with someone like Yaseen.
---
Facebook

Twitter

Email This