03 June 2016
Sunnah Recipes: Dates
Struggling to keep up our strength is a feeling we know all too well during this blessed month. The Prophet (saw) showed us that there are ways to deal with the internal battle between our hearts craving Allah (swt) and our stomachs craving sustenance - simply eating the right foods. Prophet Muhammad (saw) avoided such fatigue by eating foods that are high in energy with proven individual healing qualities. Using the foods that the Prophet (saw) enjoyed eating, we've compiled a number of different delicious recipes and treats to try out this Ramadan.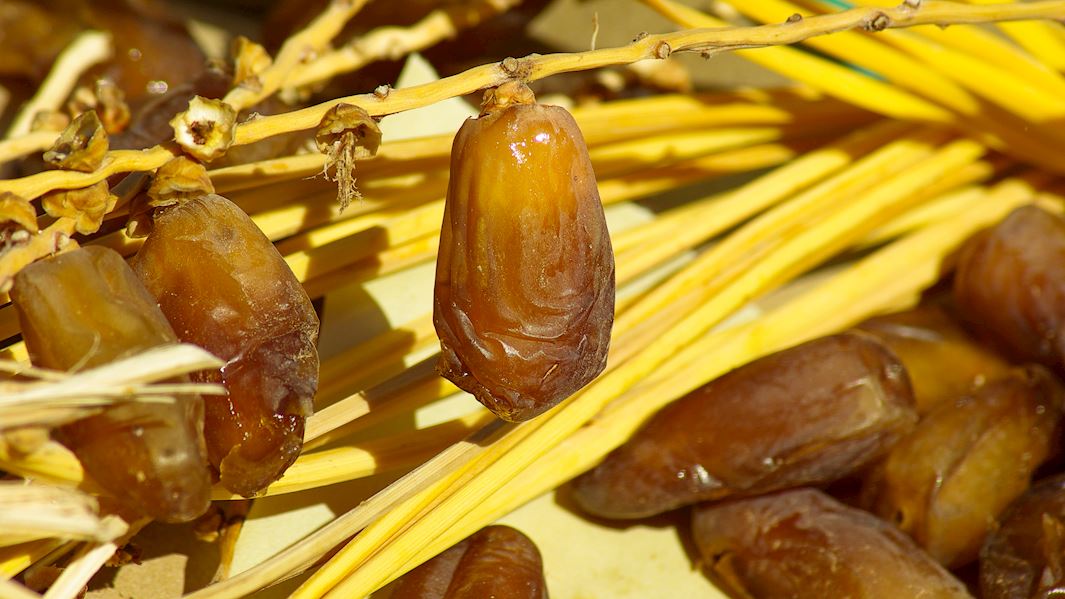 Dates
Dates are the most mentioned fruit in the Qur'an. They are high in energy, fibre, iron, vitamins and minerals. The Prophet (saw) said: 'The home with no dates is like the home with no food' (Muslim). Although the fruit is tasty enough to be enjoyed on its own, try mixing it up with one of these recipes: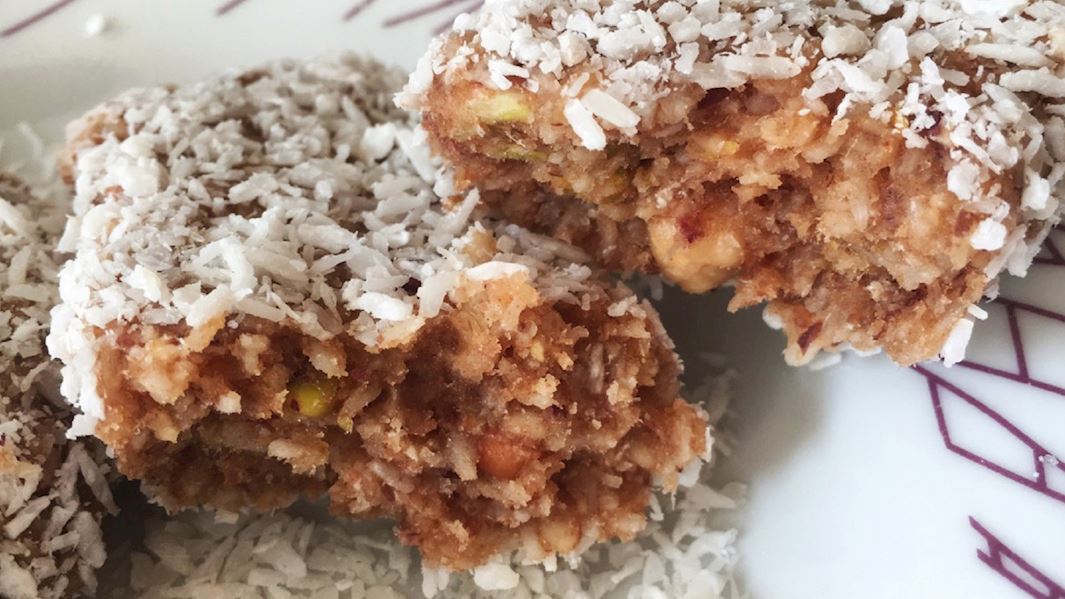 Date, Pistachio and Coconut Breakfast Bars
Medjool dates lend a soft, fudgy flavour to these fruit and nut bars. The great news is they will last the whole of Ramadan as they can be stored in an airtight container for up to a month.
Makes: 10 servings

INGREDIENTS
250g medjool dates, pitted
80g shelled pistachios
25g rolled oats
1 tbsp honey
1 tbsp water
60g desiccated coconut
INSTRUCTIONS
1. Blitz the dates in a food processor until they have formed a rough paste. Add the shelled pistachios, oats, honey, water and around half of the desiccated coconut. Blend again until thoroughly mixed. 
2. Tip the mix out of the blender on to your work surface and roll it into a rectangle about 2cm thick. Cut the rectangle into 10 equal bars.
3. Put the remaining desiccated coconut into a tub or plate, then roll the bars around in it one at a time until they have all been evenly coated with coconut.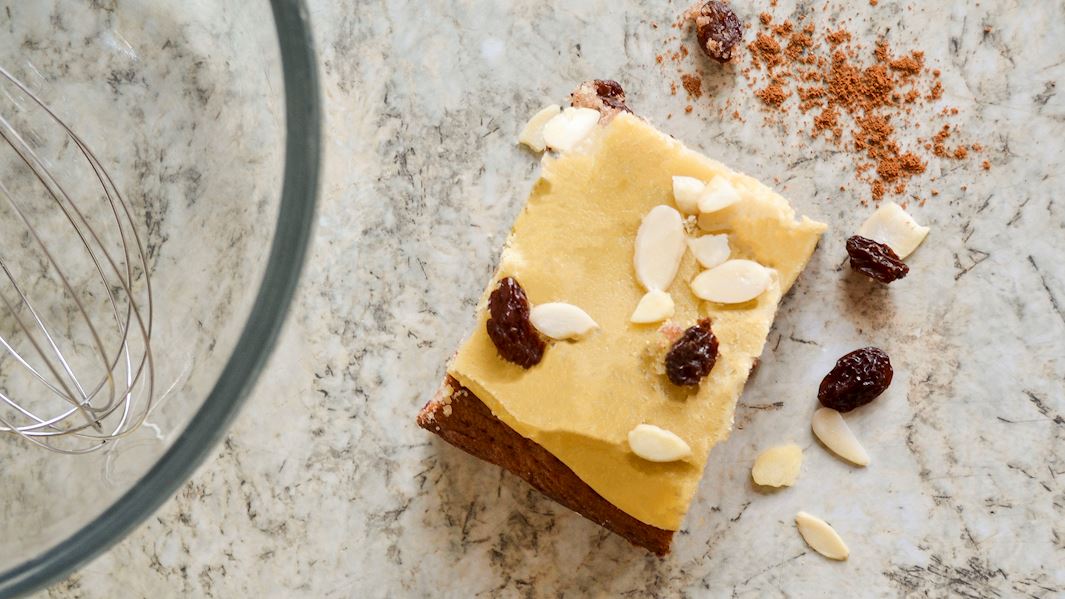 Date and Banana Cake with Caramel Icing
Makes: 8-10 servings
INGREDIENTS
250g caster sugar
4 eggs
250g rapeseed oil
3 ripe bananas
1tsp vanilla extract
1 tbsp cinnamon
250g plain flour
½ tsp bicarbonate of soda
½ tsp salt
200g dates, pitted and roughly chopped
For the icing
120g butter
2tbsp milk
220g demerara sugar
160g icing sugar
70g dates, roughly chopped
50g flaked almonds
INSTRUCTIONS
1. Preheat the oven to 180C/350F/gas mark 4. Blitz the caster sugar, eggs, oil, ripe bananas, vanilla and cinnamon with either a hand blender or food processor to produce a light batter.
2. Sieve together the flour, bicarb and salt. Then add it to the batter, along with the chopped dates. Beat the mix really well, until there are no visible lumps.
3. Pour the cake mix into a lined 30cm- square tin and bake for 45-60 minute, or until a skewer inserted in the centre comes out clean.
4. Remove the cake from the oven and set aside to cool. Meanwhile, make the icing. Bring the butter, milk and sugar to the boil, reduce the heat and simmer for 2 minutes.
5. Take the pan off the heat, allow to cool a little, then beat in the icing sugar. Add a splash of milk if the mixture is too thick- it needs to be just pourable. Pour the icing on to the cake immediately and spread evenly. Sprinkle with the remaining chopped dates and flaked almonds and put in a cool place so that the icing sets. Slice and serve.
Besides the immense health benefits outlined above our greatest rewards really lie in following the Sunnah. Allah said to His Messenger (saw): 'Say (to mankind), if you love Allah, follow me – Allah will love you and forgive your sins' (Qur'an 3:31).
Try one of these recipes and send us your photos! Check us out on Facebook/Instagram/Twitter for more information.
---
Facebook

Twitter

Email This