03 June 2016
Sunnah Recipes: Olives
Struggling to keep up our strength is a feeling we know all too well during this blessed month. The Prophet (saw) showed us that there are ways to deal with the internal battle between our hearts craving Allah (swt) and our stomachs craving sustenance - simply eating the right foods. Prophet Muhammad (saw) avoided such fatigue by eating foods that are high in energy with proven individual healing qualities. Using the foods, the Prophet (saw) enjoyed eating, we've compiled a number of different delicious recipes and treats to try out this Ramadan.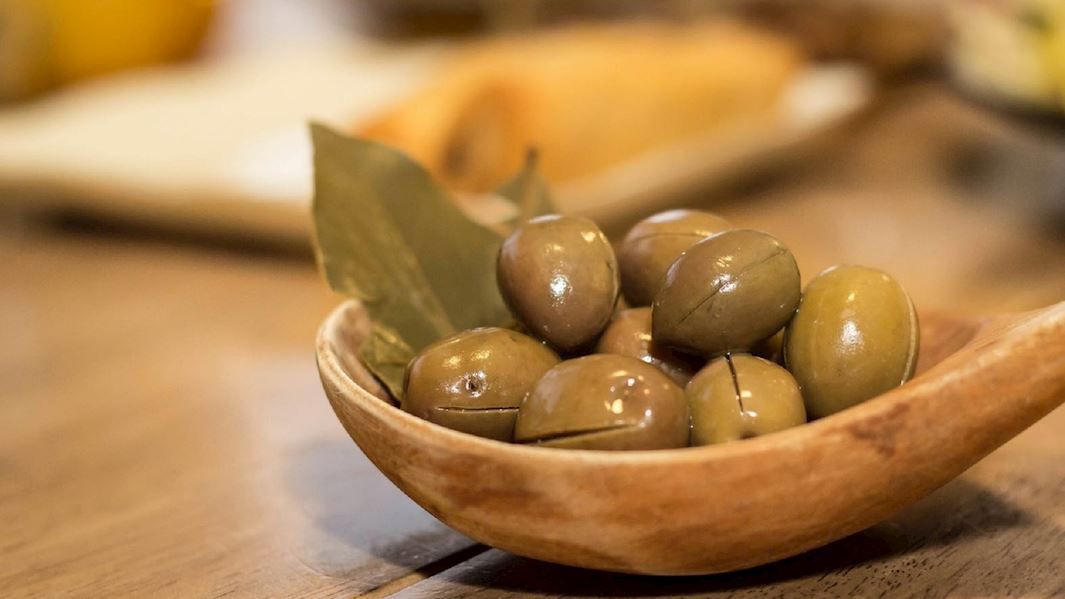 Olives
The Prophet (saw) said: 'Eat the olive and use it as an ointment as it comes from a blessed tree.' (Tirmidhi)
Olives are a very versatile fruit. You can have then on its own alongside any meal or you can add them to lots of dishes when cooking. To get the best out of this fruit this Ramadan, try using one of our recipes.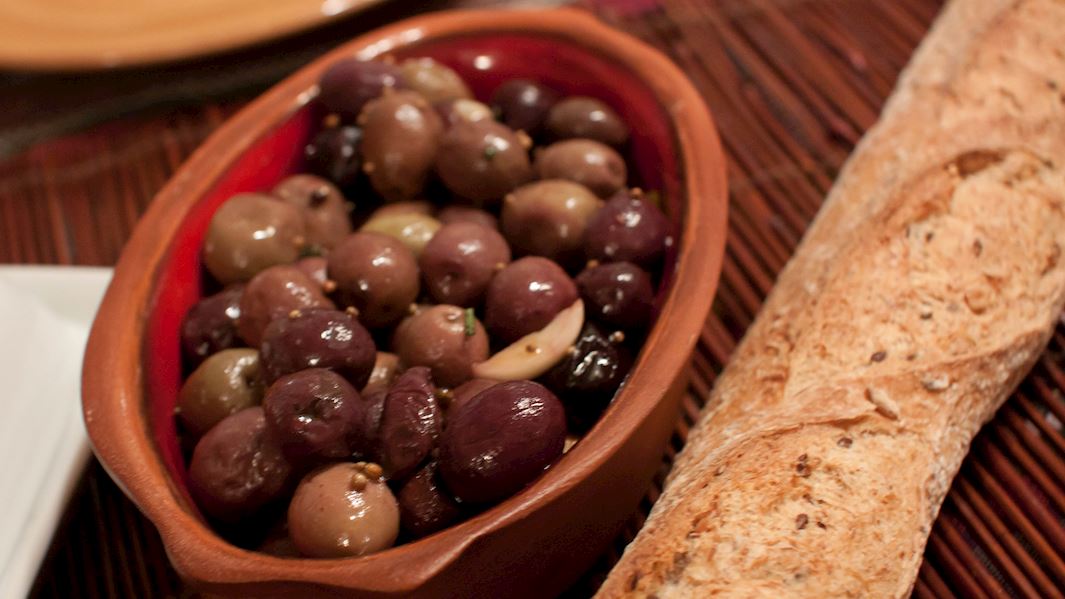 Herbed Olives
Makes: 16 servings, about 4 olives each
INGREDIENTS
3 cups of your favorite olives
2 teaspoons extra-virgin olive oil
1/8 teaspoon dried oregano
1/8 teaspoon dried basil
1 clove garlic, crushed
Freshly ground pepper, to taste
INSTRUCTIONS
Toss olives, oil, oregano, basil, garlic and pepper in a medium bowl. Serve with warm flatbread.
Tomato & Olive-Stuffed Portobello Caps
Makes: 4 servings
INGREDIENTS
2/3 cup chopped plum tomatoes (Plum / Italian / Saladette / Roma)
1/2 cup shredded part-skim mozzarella cheese
1/4 cup chopped Kalamata olives
1 teaspoon minced garlic
2 teaspoons extra-virgin olive oil, divided
1/2 teaspoon finely chopped fresh rosemary, or 1/8 teaspoon dried
1/8 teaspoon freshly ground pepper
4 Portobello mushroom caps, 5 inches' wide
2 tablespoons lemon juice
2 teaspoons reduced-sodium soy sauce
INSTRUCTIONS
1. Combine tomatoes, cheese, olives, garlic, 1 teaspoon oil, rosemary and pepper in a small bowl.
2. Preheat grill to medium.
3. Discard mushroom stems. Remove brown gills from the undersides of the caps using a spoon; discard gills. Mix the remaining 1 teaspoon oil, lemon juice and soy sauce in a small bowl. Brush the mixture over both sides of the caps.
4. Oil a grill rack (see tip). Place the caps on the rack, stem sides down, cover and grill until soft, about 5 minutes per side. Remove from the grill and fill with the tomato mixture. Return to the grill, cover, and cook until the cheese is melted, about 3 minutes more.
TIPS AND SERVING SUGGESTIONS
To oil a grill rack: Oil a folded paper towel, hold it with tongs and rub it over the rack (do not use cooking spray on a hot grill!).
Besides the immense health benefits outlined above our greatest rewards really lie in following the Sunnah. Allah said to His Messenger (saw): 'Say (to mankind), if you love Allah, follow me – Allah will love you and forgive your sins' (Qur'an 3:31).
Try one of these recipes and send us your photos! Check us out on Facebook/Instagram/Twitter for more information.
---
Facebook

Twitter

Email This