04 November 2016
Olive trees for Palestine
Through our Great Charity Gifts programme, you, our generous donors, have gifted 30,000 olive trees to Palestine. We are happy to announce that the planting of these trees will commence on Monday 7/11/2016 and we would like to thank each and every person who has donated to this great cause. The trees will be equally shared between Gaza and Jerusalem, benefiting thousands across the region.
For over forty years, ongoing conflict and illegal settlement have led to over 1 million olive trees in Palestine being uprooted. For many Palestinian farmers, these trees provide their sole income, with some trees having provided fruit for over 600 years. It's estimated that a massive 20% of the agricultural economy in Palestine is based on olive trees. With the new trees you have provided, we will be able to tackle some of the causes of poverty in the region, enhance the economic condition of poor farmers and their families and create new job opportunities for current and future generations. Not to mention the boost it will provide in tackling food insecurity in the region.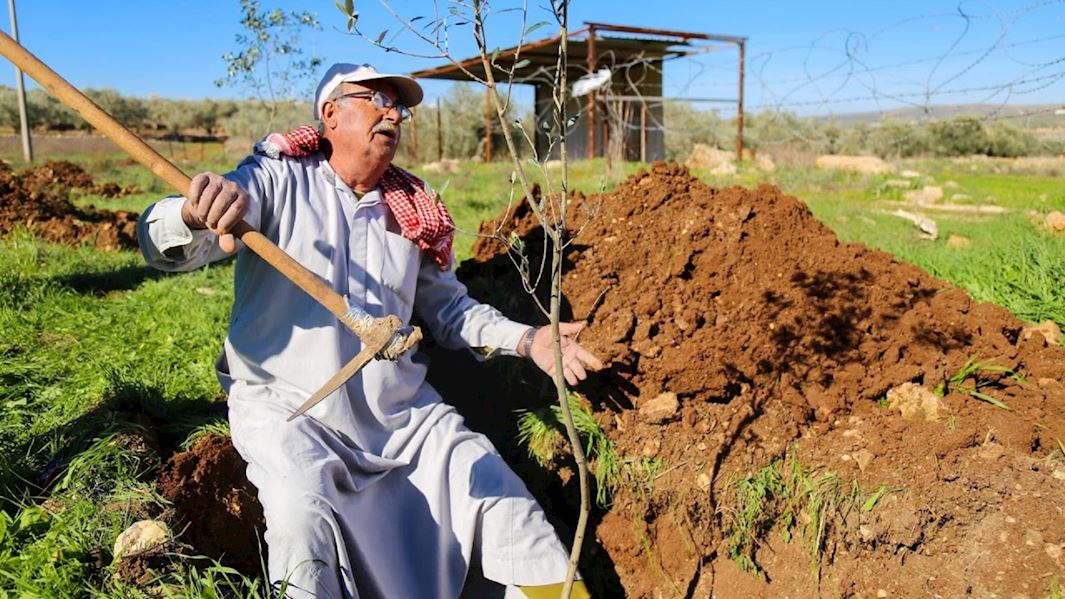 Olives are a symbol of Palestine, a versatile and healthy fruit which has been used for food, light and warmth for millennia. Such is the significance of this blessed fruit, it has been directly mentioned in the Qur'an:
'Allah is the light of the heavens and the earth. The parable of his light is as if there were a niche and within it a lamp: the lamp enclosed in glass: the glass as it were brilliant star. Lit from a blessed tree, an olive, neither of the East nor of the West, whose oil is well nigh luminous, though fire scarce touched it: Light upon light! Allah doth guide whom He will to His light: Allah doth set forth parables for men: and Allah doth know all things'. (Al-Nur:34)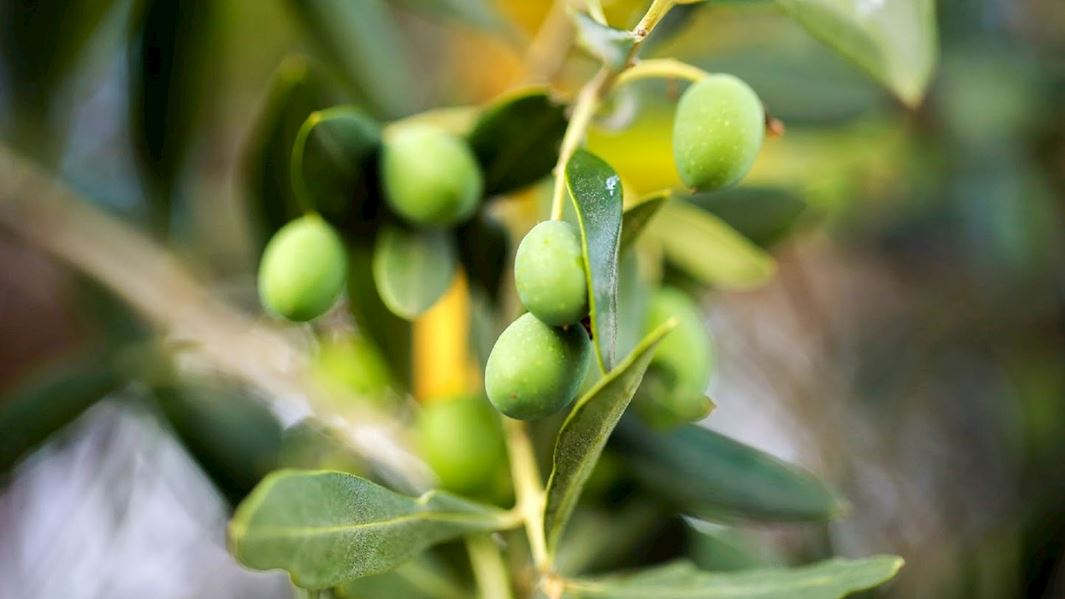 Muslim Hands has been working in Palestine since 2007. Thanks to your donations, we have been able to support orphans, provide health care and education as well as emergency relief. With poverty in Gaza soaring at nearly 40%, we pray that you continue to support the people of Palestine with your duas and generous donations.
We will be providing regular updates about the planting here and on our social media pages Facebook - Twitter - Instagram. Keep checking back for more as we speak to the farmers themselves.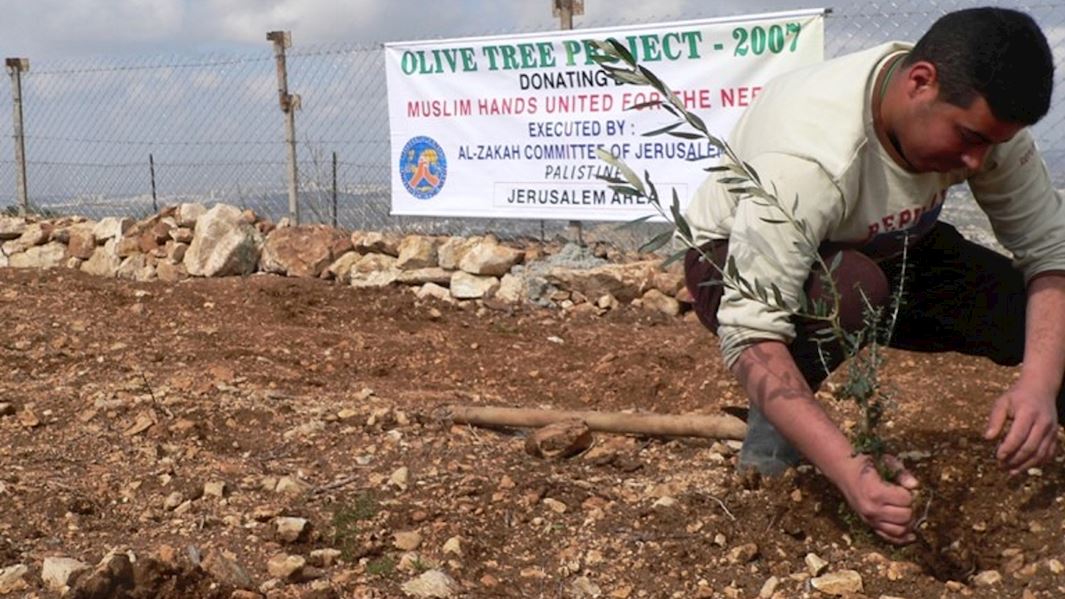 ---
Facebook

Twitter

Email This