13 May 2017
Muslim Hands Project Coordinator Sofia Buncy Paves the Way for Muslim Women in Prison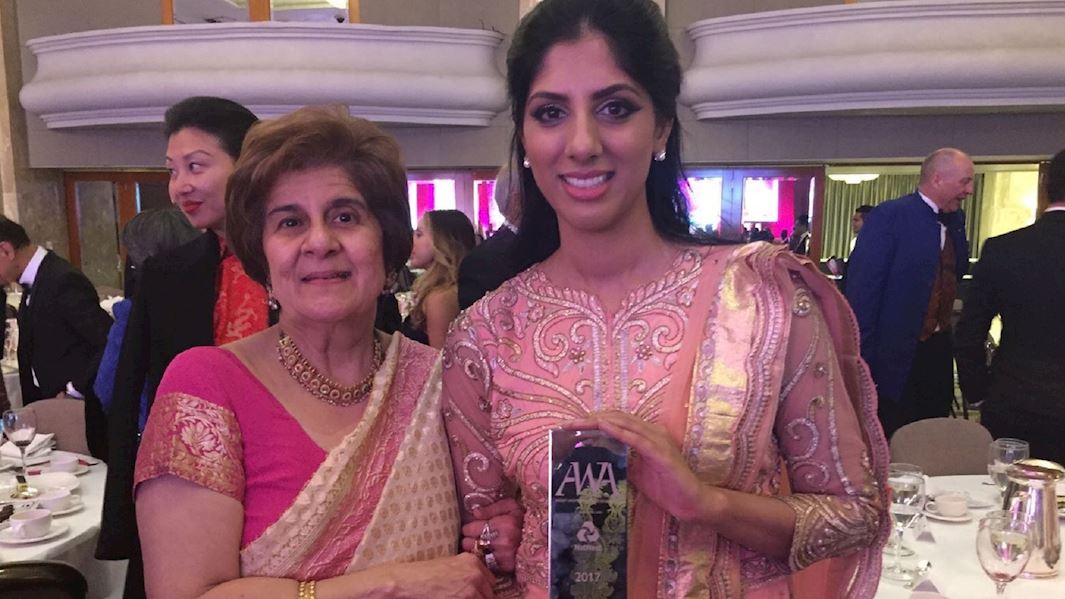 Last week saw the 18th celebration of the Asian Women of Achievement Awards (AWA) on Wednesday 10th May in London. Founded by Pinky Lilani CBE DL in 1999 and held in association with NatWest, the awards honour the great achievements of women in the British Asian community and their work across professional fields and communities in areas such as medicine, sport and public service.
The national ceremony was presided by a range of honourable guests such as the Rt. Hon Amber Rudd MP, Princess bint El Hassan of Jordan, Jimmy Choo OBE, Sara Thornton CBE (chair of the National Police Chiefs' Council), the Rt. Hon. Diane Abbott and Cherie Blair QC.
Sofia Buncy was awarded the Social and Humanitarian Award for her work as Prisoner Rehabilitation and Community Development Coordinator of the Muslim Hands Muslim Women in Prison project. Sofia was praised by the judges for her work supporting vulnerable, often isolated, Muslim women in prison, and mobilising communities to fight Islamophobia and creative positive change.
Sofia was delighted with the award and thankful for the recognition it brings to the great work of the project assisting women with often no financial, emotional, psychological or spiritual support:
'Although the award was given to me for my work on the Muslim Women in Prison Project first report, in reality it represents the recognition of all those who have worked so hard to make this a flagship project with national recognition… I am dedicating this and the Butler Trust Award to the Muslim women prisoners who so bravely came forward to share their pains and experiences with our team... A special thank you to them.'
Well done Sofia and the project team!
---
Facebook

Twitter

Email This