18 January 2018
Celebrating a New School of Excellence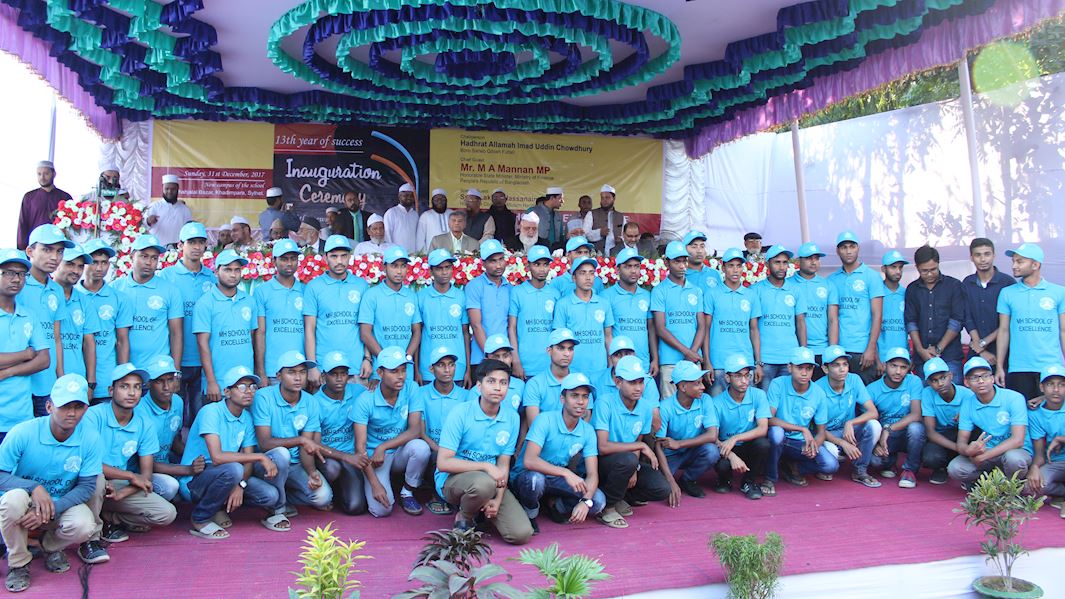 Every day in Bangladesh, children are denied education through poverty. For many disadvantaged families, schools are either too expensive or too far away for the children to reach. As a result, generations of hard-working and ambitious people are stuck in the cycle of poverty - unable to learn the knowledge and skills they need to improve their lives and the lives of their families.
For years Muslim Hands has been dedicated to empowering young people through education. Throughout the world we have set up a network of schools providing first-class education, specifically catered to the needs of the local children.
These Schools of Excellence have been achieving incredible results across the globe thanks to the dedication and commitment of our teachers and staff, and the fantastic attitude of all our students.
We are delighted that, on December 31st we held an inauguration event to celebrate the construction of Muslim Hands' newest School of Excellence in Sylhet, Bangladesh.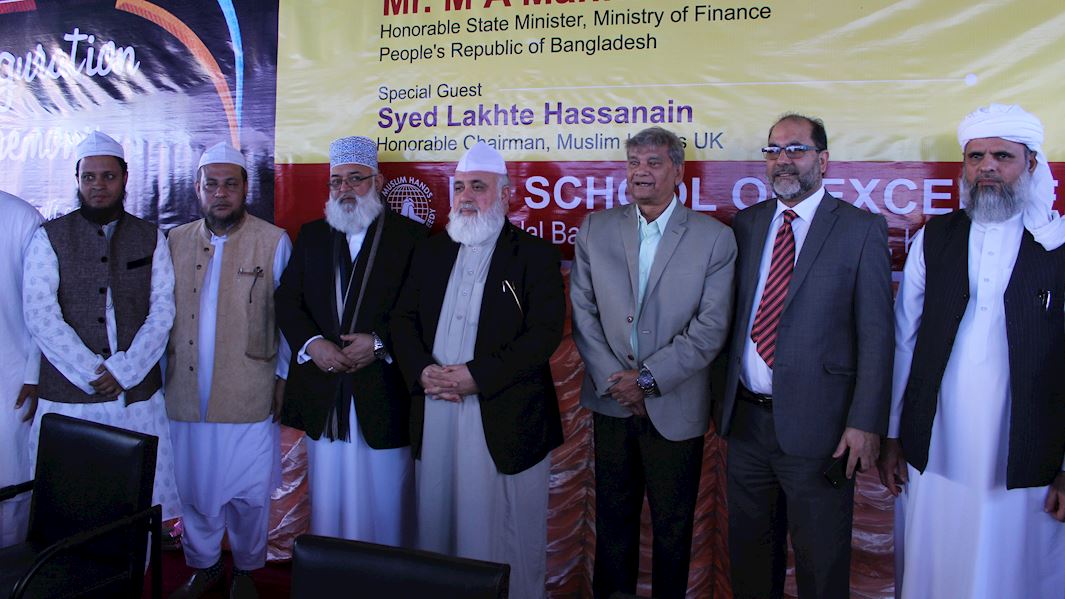 Attending the event were representatives from Muslim Hands, lead by Chairman Syed Lahkte Hassanain. They and chairperson Hadrat Allamah Imad Uddin Chowdhury were honoured to welcome guests including the Bangladesh Finance Minister, Mr M.A. Mannan and Sylhet Mayor Mr Ariful Haque Chowdhury.
Chairman Syed Lahkte Hassanain gave an inspirational address in front of the newly enrolled students and dignitaries assembled in the courtyard between school buildings and took time to meet and greet the pupils who will now benefit from the completed school.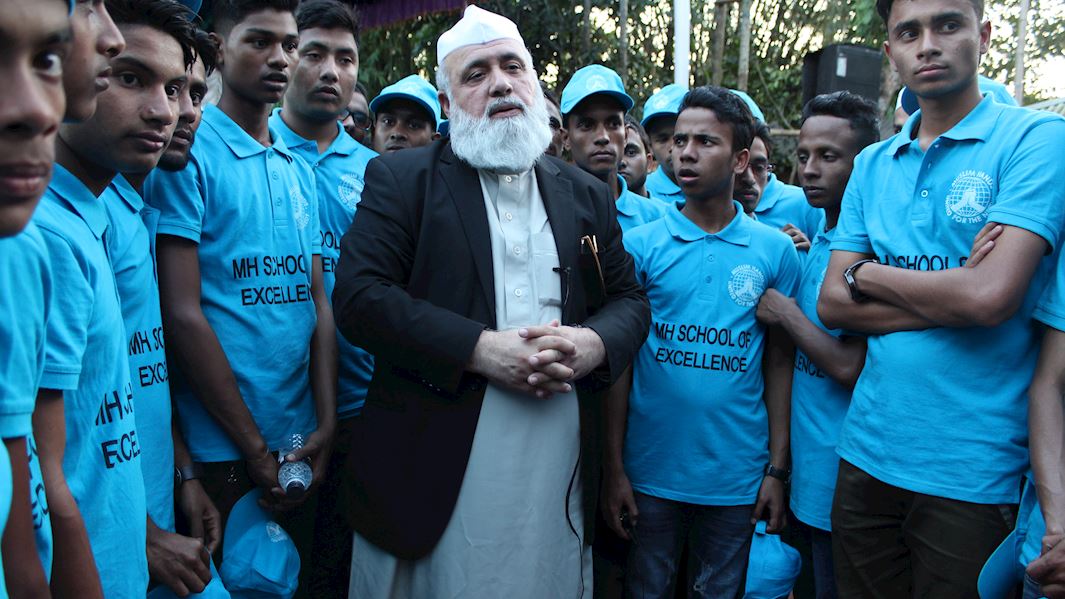 The project began when a small group of university friends raised the funds to construct the four-story primary school building. On the back of their generosity we called out to our donors to contribute to the remainder of the work, such as building the secondary school building and buying buses to transport the children.
Your support has been overwhelming and, in only a short time, helped us raise the funds required to finish the school. This tremendously well-equipped school - with a computer lab and space for the pupils to play with their friends - will provide an environment where  these children can flourish and grow into rounded, healthy members of society and provide a standard of education that it's students previously could never have hoped for.
By Tijen Horoz, Senior Communications Editor
---
Facebook

Twitter

Email This