26 January 2018
Winter in Pakistan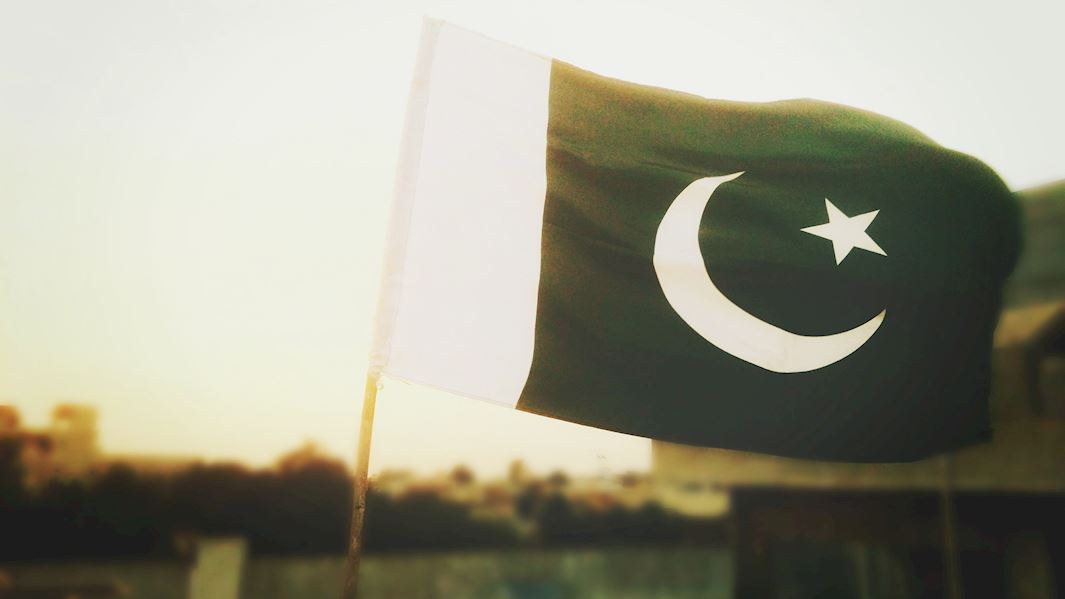 In Pakistan our Below Zero: Winter Appeal distributions have begun bringing aid to people struggling to make it through the cold.
Winter can be by far the toughest season for vulnerable families. Whether displaced through natural disaster, or striving to break out of crippling poverty - this time of year brings struggling families a host of hardships they simply cannot face alone.
The contribution you make to Muslim Hands has a real, life-saving, impact on the lives of people in these circumstances - from parents trying to rebuild their children's lives in makeshift camps, to people tackling a dangerous existence on the streets. For many, the relief you provide will be the one thing that guards them from illness or keeps death from their door as they endure the grip of winter.
Let's take a look at what life is like for the people your support is helping.
Children of Swat
In the Swat region of Pakistan, the temperature will reach -14 degrees tonight (Jan 26th) - the kind of cold we rarely experience in this country. Our team has been working with some of the poorest people in this region - people living in dilapidated mud homes who don't have adequate warm clothes.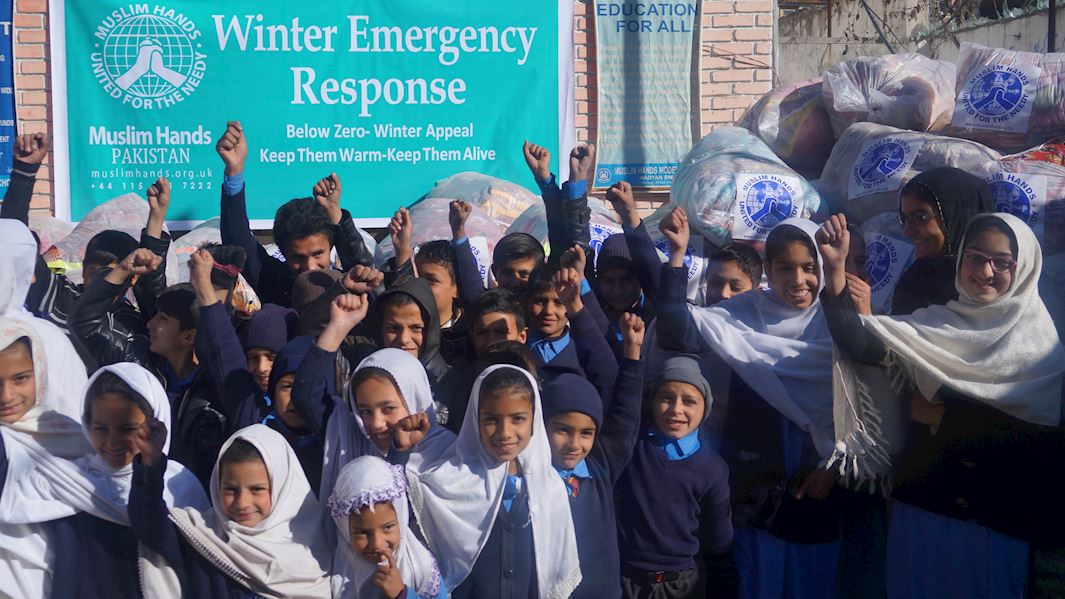 We have been handing out hundreds of emergency winter kits, containing blankets and warm clothing, to families of underprivileged children at our school in the area.
Gul Rukh, one of our students lives with her mother, two sisters and her brother. Since her father passed away the family has been very poor and her mother struggles to support the young children. The winter kit they received will help keep the whole family warm this year.
'The winter package is very good and comprised of basic stuff we need in these cold days of winter.
Long live Muslim Hands and its donors for supporting the needy and orphans of Swat.'
-Gul Rukh
Vulnerable people of Ziarat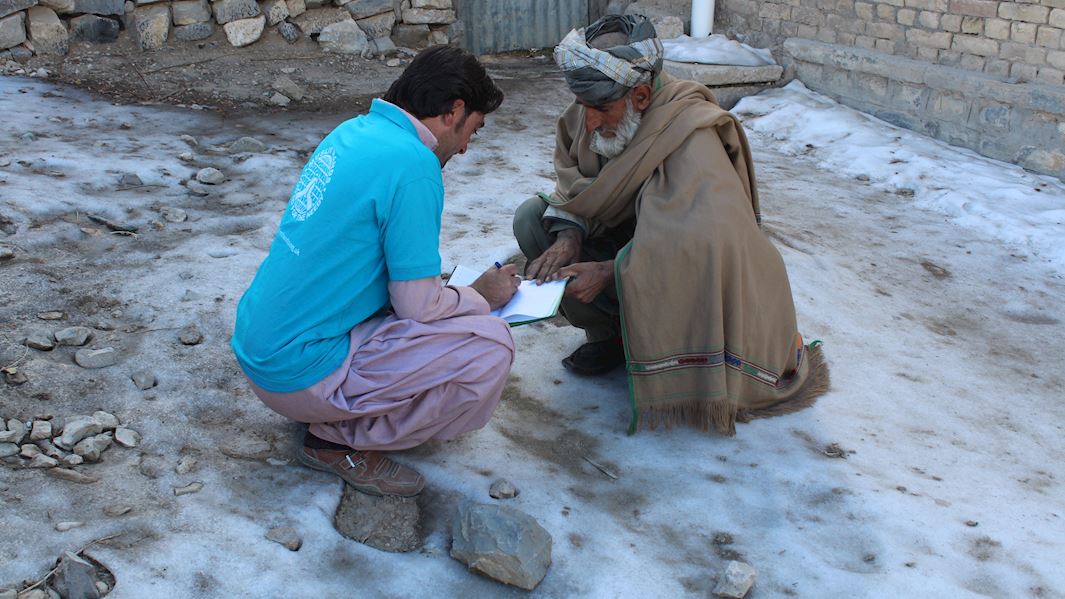 68 year-old Khair Muhammad has five children but is no longer able to work due to his age and poor health. His eldest son carries the financial burden of the family, working as a labourer to look after his elderly parents and younger siblings. His wage is small and, to make matters worse, has dropped by over 50% this winter. Despite the hard work of his son, this drop in wages makes providing for his loved ones impossible and leaves Khair Muhammad's family in an incredibly vulnerable position in the winter months.
With your help, our team provided Khair Muhammad with an emergency winter kit to help his family make it through.
'I am happy to receive a winter kit from Muslim Hands and I am thankful to the provider - May Allah shower his Blessing on him. Thank you so much for your support during these extreme weather conditions.'
- Khair Muhammad
Life on the streets
Some of the people most at risk when the temperature drops are those without so much as a roof over their heads. People living on the streets are often outcast from society, forgotten at a time where they are in most need of help.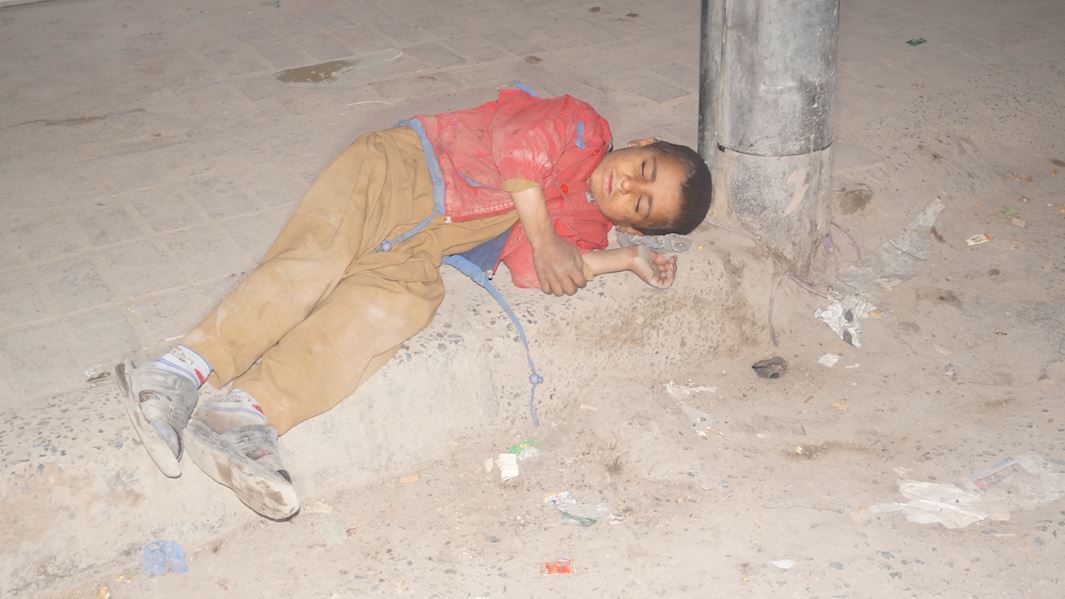 Our team went in search of these outcasts to distribute blankets which can protect them from the bitter chill. Without interventions like this, people on the streets are at severe risk of serious illness or death when the night temperatures fall well below freezing. Thanks to your help, the people we've reached have a lifeline that will help them pull through.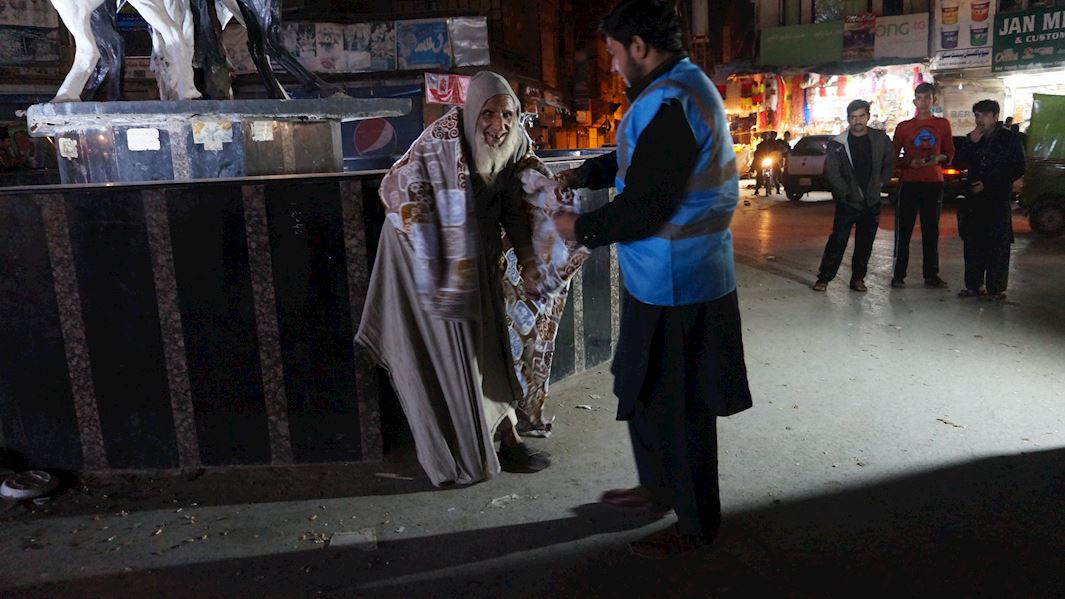 As winter continues to make life hard for people in vulnerable positions throughout the world, you can help us to intervene and give protection to those who need it the most.
Donate to our Below Zero: Winter Appeal
Keep us warm, keep us alive.
---
Facebook

Twitter

Email This