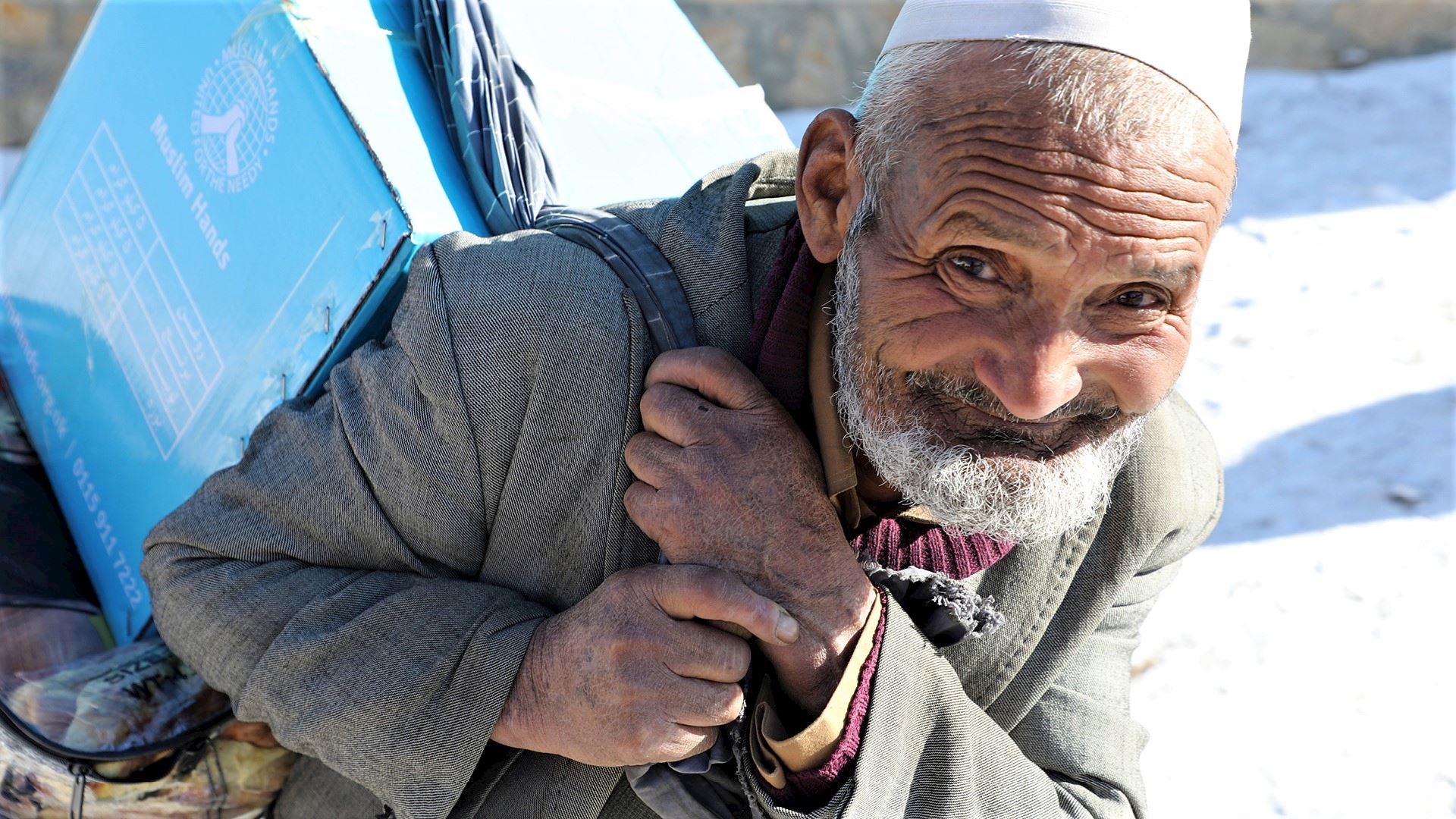 Surviving
Winter
'Keep us warm, keep us alive'
Join us in raising £1 million for our emergency winter relief this year, which will help 65,000 people worldwide! A massive 70% of those you help when you give to our Surviving Winter campaign will be children.
This winter, families all over the world will be facing the cold season without the shelter of a proper home, the protection of warm clothes and blankets, or the sustenance of nutritious food. As if the daily struggle to survive war, poverty and the ongoing coronavirus pandemic is not enough, they now face the onslaught of winter.

When temperatures drop to below zero, the most vulnerable will be at risk of serious illness and even death. They will be relying on the generosity of someone like you to keep them warm and safe. The reality is that without your help they may not survive. Whether it's refugees in flimsy tents, victims of war in bombed-out houses or rough sleepers on our own streets, your donations will be a lifeline.
The basic items that we take for granted every winter can be life-savers for families at the mercy of the elements. A simple stove and some winter fuel can keep a refugee tent warm during the long cold nights, nutritious food can give a malnourished child the strength their little body needs to fight the cold, and warm clothes can protect a poor family from winter illnesses.

We will be distributing emergency relief across the globe throughout the winter months. Our teams are working in Yemen, Afghanistan, Pakistan and Kashmir, as well as refugee camps in Syria and Lebanon, and taking care of communities right here in the UK. Help the most vulnerable survive winter.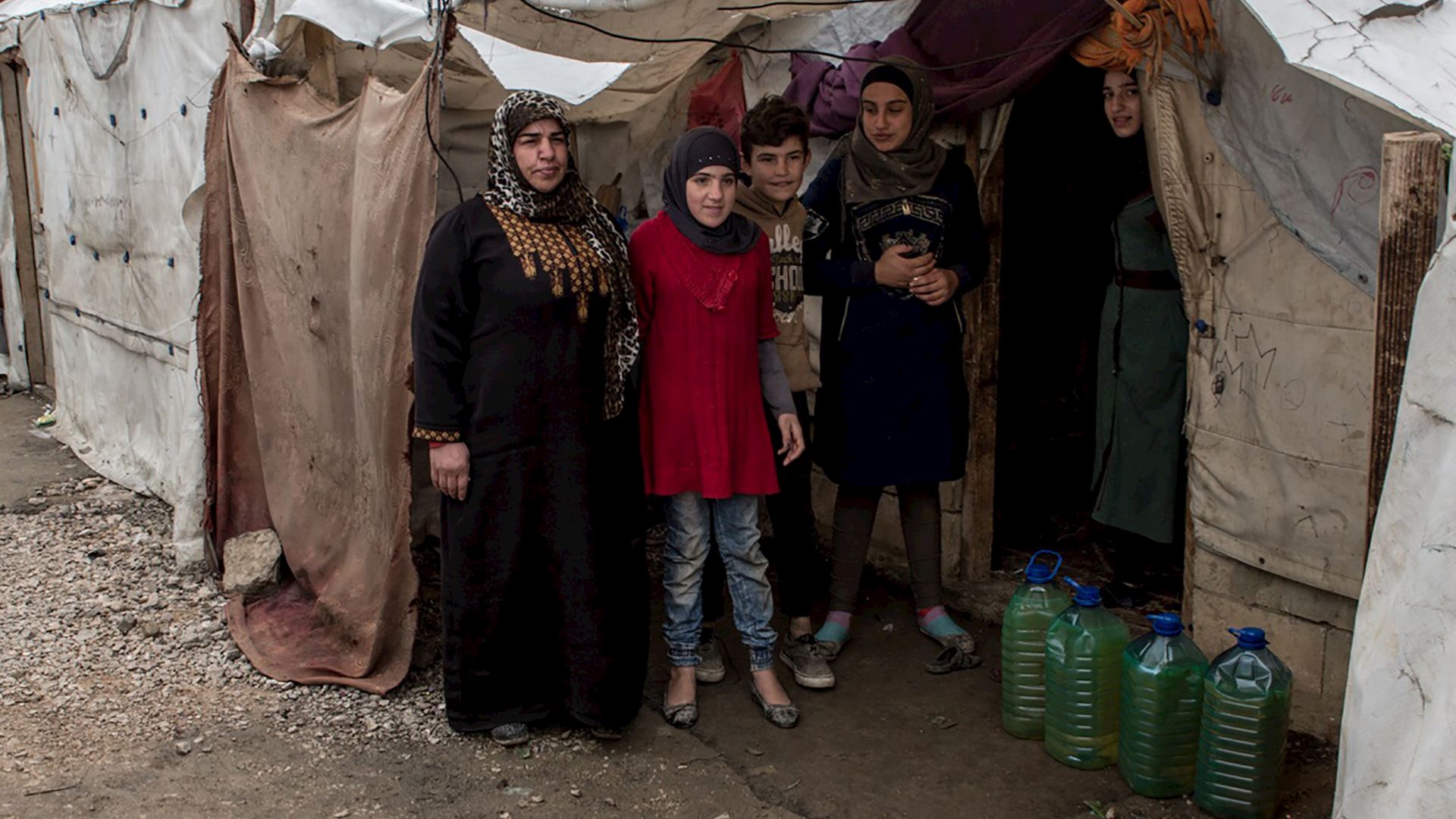 Fatima's Daily Fight for Survival
Sister Fatima is a widow with five children. She used to run a business with her husband in the Golan Heights, Syria.

When the war first began, they would hear news of the conflict in other parts of Syria and they could sometimes hear bombs in the distance, but they never thought it would impact them
Struggling Through Winter Alone
One day, her husband went out to buy bread in a different village and he went missing. To this day, she has no idea what happened to him.

For the safety of her children, especially her vulnerable teenage daughters, her family advised her to flee. She escaped to a refugee camp in Lebanon, leaving everything behind so her family could survive.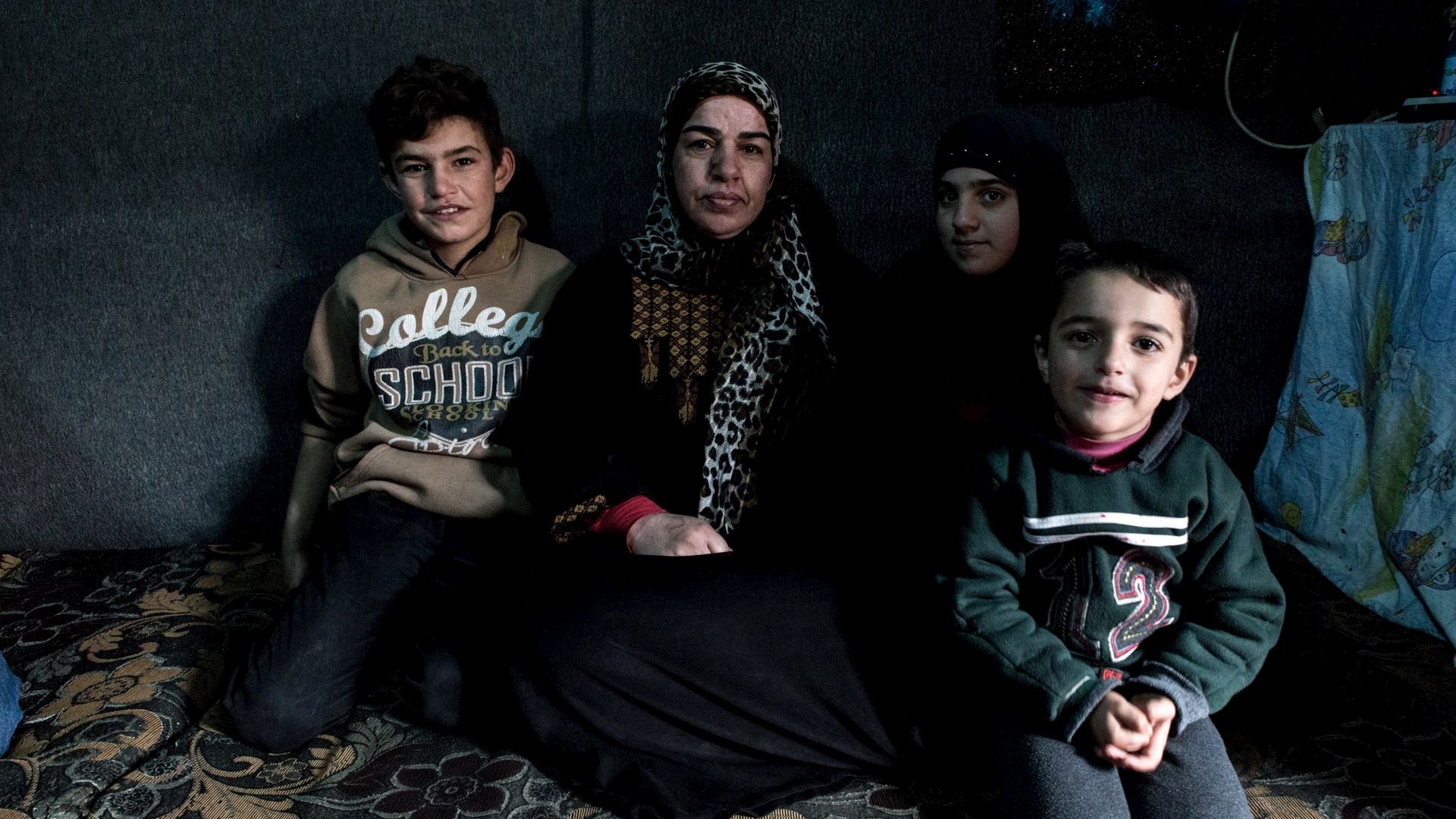 Keep Fatima and Her Family Warm and Alive This Winter
But now, she is the sole guardian for five children, all of whom are dependent on charity for the most basic supplies, like coats to protect them from the freezing mud and snow, and a stove to warm the tent they now call home.

Without nutritious food, thick blankets and winter clothes shield them from the bitter cold, her children will become seriously ill this winter.
Where We Work
We are distributing emergency relief in seven locations worldwide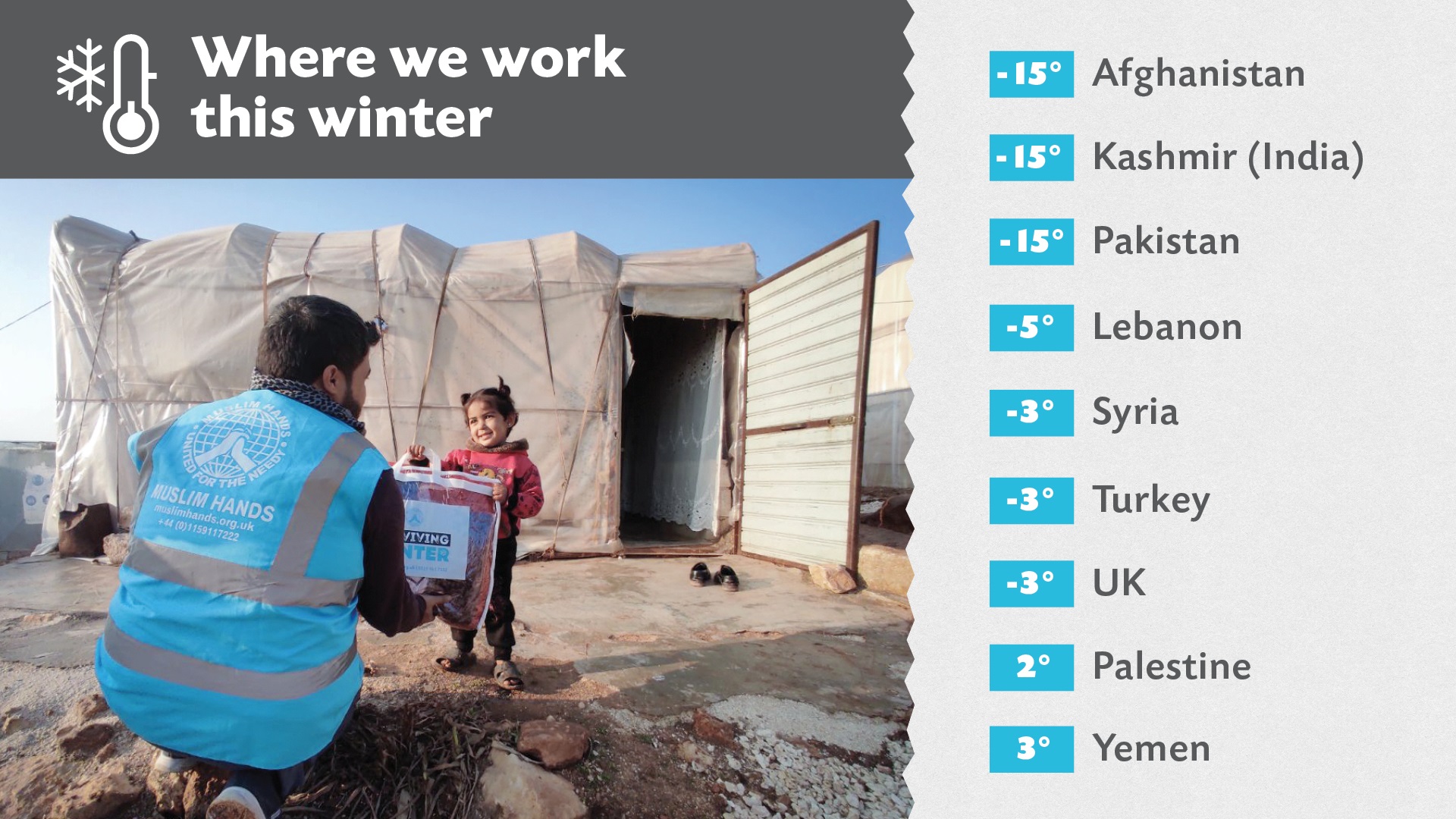 Volunteer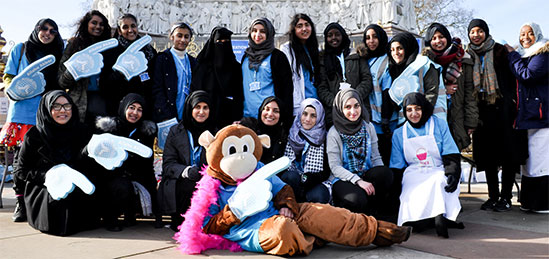 Volunteers are an integral part of the work we do. We need your help to help others.