27 April 2018
The Muslim Premier League Top 10
Last season a Muslim player won the EPL golden boot for the first time since Nicolas Anelka in the 2008/09 season. With Muslim players taking the League by storm, we've compiled the definitive list of the top ten Muslims plying their trade in England's top tier in 2018/19.

10. Benjamin Mendy, 24 - Manchester City

Might have been higher on the list if long-term injury hadn't scuppered his strong start to last season. He's fought his way back into the City first team, and Mendy is likely to be Guardiola's first-choice left back this season, especially considering he was the most expensive defender in the world at the time of signing.
9. İlkay Gündoğan, 27 - Manchester City

A top player for Borussia Dortmund, Gündoğan hasn't quite found his best form at Man City, though he has been a regular for the newly champions, which is no mean feat considering the quality they can boast in midfield. Pep Guardiola has a lot of faith in this man, and Pep is rarely wrong, so expect to see better and better things from the German international as this season unfolds.
8. N'Golo Kanté, 27 - Chelsea

Player of the year the season before last, and one who helped Leicester to their incredible league title, Kanté is the epitome of the hard-working central midfielder. He seems to be able to be everywhere at once and his athleticism and inexhaustible energy were the driving force behind Chelsea's championship-winning season of 2016/17. A drop in form last season, as  unrest at Chelsea led to Conte's eventual departure, sees Kanté in 8th place in our list but if anyone can force his way back to the top it's this machine.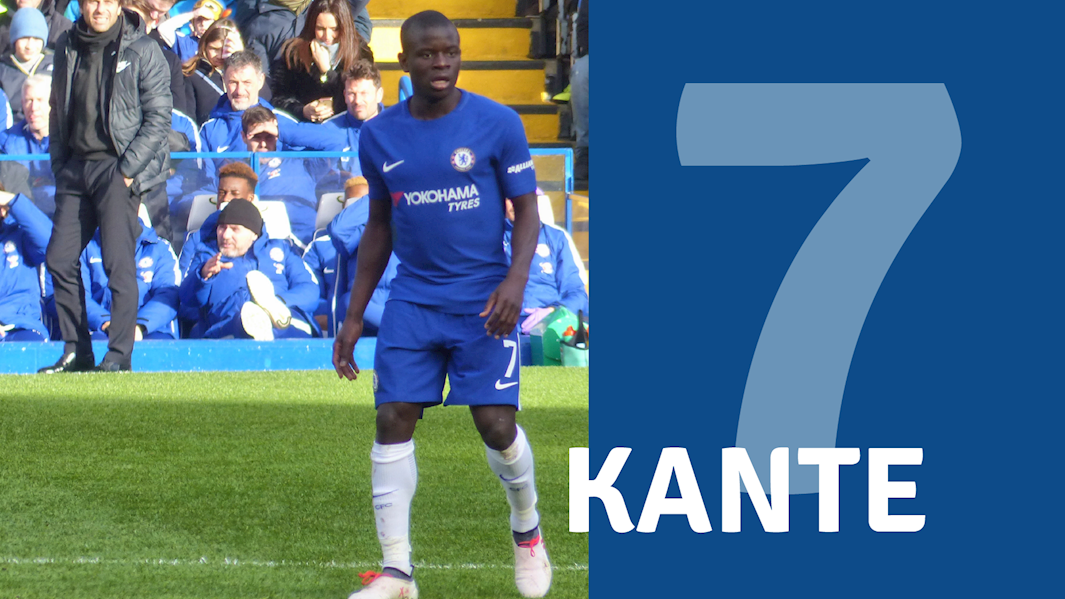 7. Mousa Dembélé, 31 - Tottenham

A bit of an unsung hero at Tottenham, Dembélé is one of those players who's genius is often missed, but if you watch closely you see a player capable of taking complete control of a game. He has power, pace and technique but, above all, the intelligence to know when to drive forward (he's one of the top dribblers in the league believe it or not) or when to slow things down. For Tottenham, he's simply irreplaceable.
6. Xherdan Shaqiri, 26 - Liverpool

Having spent last season braving the proverbial cold, rainy nights as his Stoke City side were relegated; Shaqiri was the standout player in a struggling team. Now he's at Liverpool, we might see this little dynamo show what he's really made of. In the most potent attacking team in the league, Shaqiri could be in for an absolute blinder or a season warming the bench as his teammates bang them in, we'll see.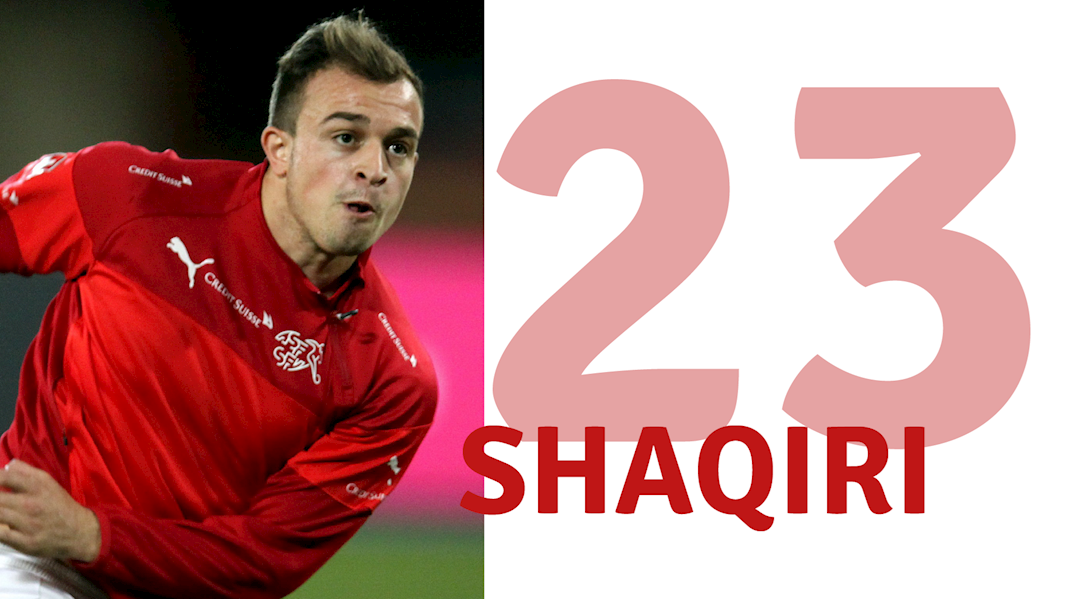 5. Riyad Mahrez, 27 - Manchester City

Another player whose position in the list is influenced by his recent transfer is Riyad Mahrez. We've seen the best of him as, two years ago, he helped lowly Leicester to the most unexpected Premier League victory in history. Since then, however he's not quite set the league on fire. Now he's playing for the frankly exceptional Man City, we're likely to see Mahrez back to his electrifying best.
4. Sadio Mané, 26 - Liverpool

When your team sells Philippe Coutinho to Barcelona for £400 billion (that's right, yeah?) you'd usually expect the goals to start drying up. Thanks to players like Sadio Mané (and someone else who may feature on this list) Liverpool didn't have that problem last season. Mané's pace and power have been instrumental in driving Liverpool forward and he chips in with his fair share of goals and assists. He's a Champions League finalist now and he's just getting better and better.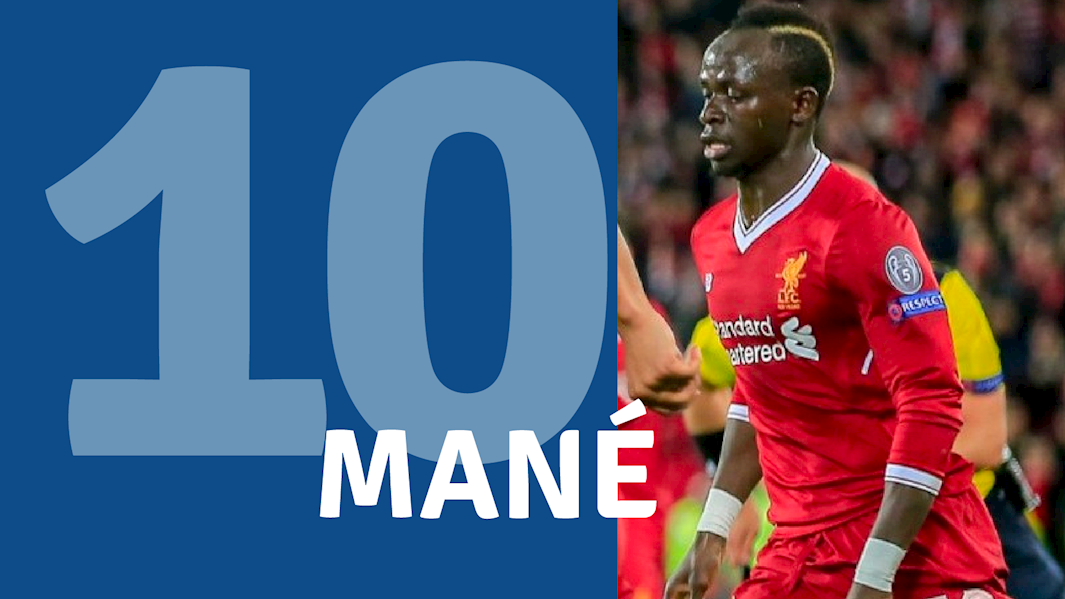 3. Mesut Özil, 29 - Arsenal

Time and again Arsenal's main man, Mesut Özil is just sheer class. He may not come up with as many goals as some of the players on this list but he continually lays it on a plate for his teammates to either devour or make a meal of. When he left Real Madrid the Spanish club's fans were furious at the decision to let him go, and they know a player when they see one. He's been the subject of controversy, and a bit of a scapegoat for an underperforming German team this World Cup, but if his Arsenal colleagues improve at finishing then our bet is Özil will finish this season with more assists than anyone on this list...maybe.

2. Paul Pogba, 25 - Manchester United

It's tricky to place a man who was bought for £89 million yet has been subject to so much criticism on a list like this, but Pogba's problems this year haven't been down to lack of talent. Whether it's the man or the manager, the guy's got a World Cup winner's medal swinging round his neck and he was brilliant in that tournament. If he can reproduce his France form for Man Utd then the rest of the league better look out. If not then It may spell the end of Mourinho because Pogba is going nowhere (unless Barca buy him in the next couple of weeks...stupid transfer windows).

1. Mohamed Salah, 26 - Liverpool

Surprise, surprise, the man topping our list is the Egyptian King who makes the Kop sing. The Liverpool faithful's now famous song declares 'if he scores another few, then I'll be Muslim too' and, since he's been continually banging them in, the Mosques near Anfield should expect an influx of new worshippers any day now. Last year's top scorer looks set to have another blinder after recovering from the injury that made all the difference in the Champions League Final (article sponsored by Loris Karius).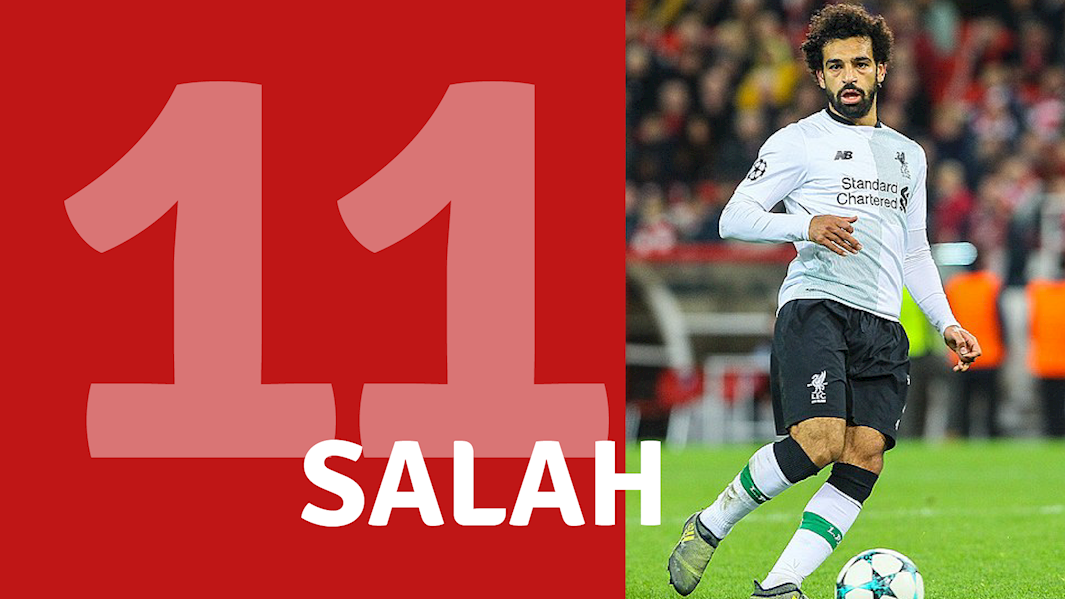 That's our rundown of the top ten Muslim EPL players and below we've put together our best Muslim XI. If you disagree then feel free to tweet your disapproval @muslimhandsuk, it's ok we can still be friends.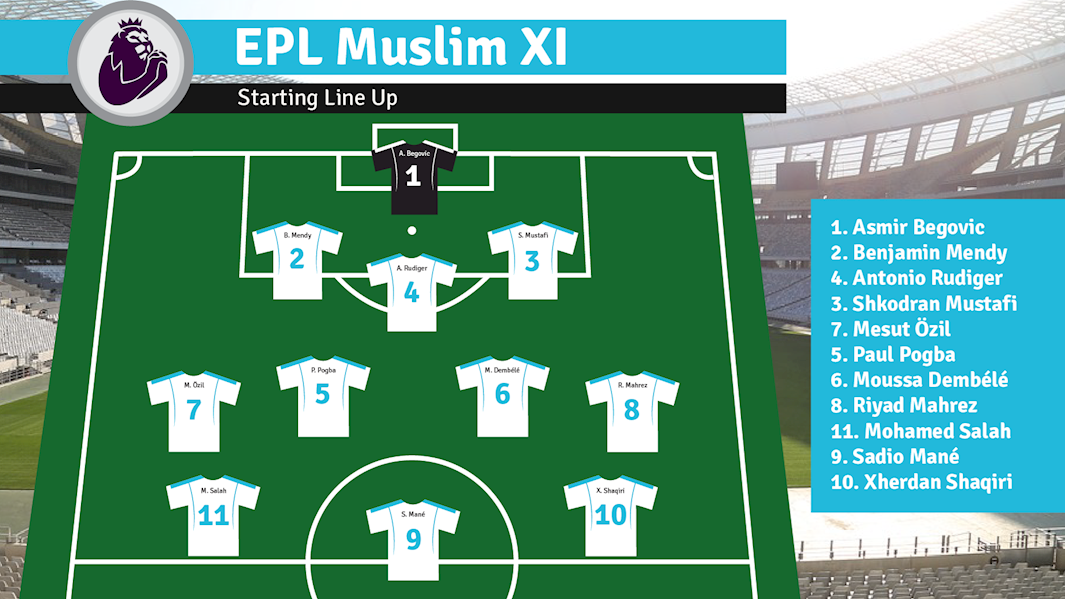 ---
Facebook

Twitter

Email This