19 September 2018
'The only mistake they think I've made is that I'm Muslim': Life in the Rohingya Camps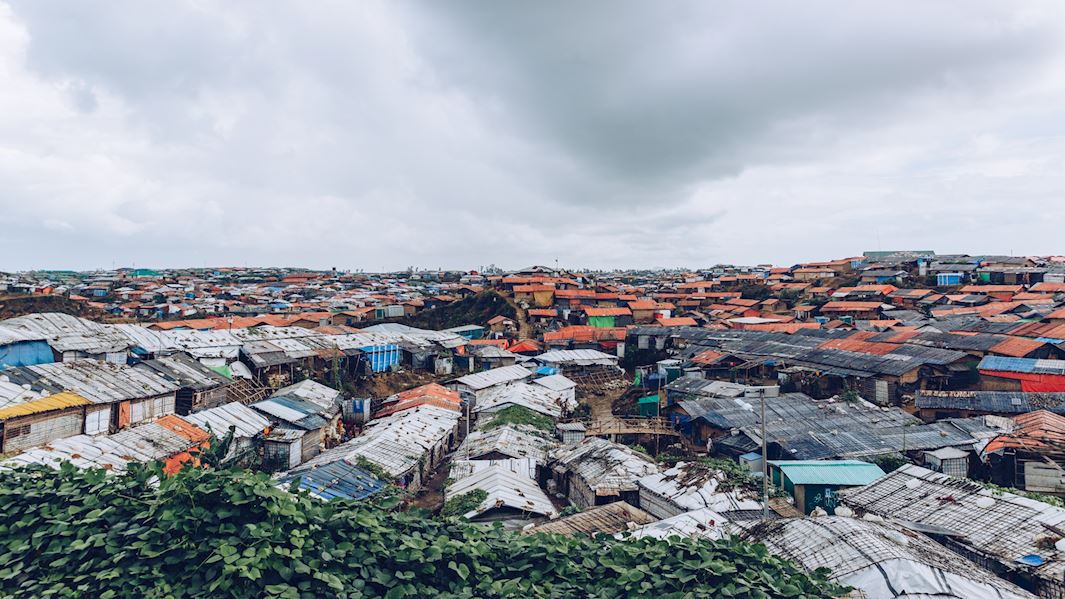 'The scale of the camps is the first thing that grabs you. Before you is a veritable city, a sprawling sea of tinned roof shacks, held down by any heavy objects families can find. Monsoon winds and rains are threatening to blow these flimsy shelters away and leaky homes are one of the most common of the many inconveniences of living here. And the people. People everywhere. Men, women and most noticeably children. A makeshift city of children; 5,6,7 years old, many barefoot, some naked, running, hiding, playing.
Arriving at the Rohingya camps in the middle of the summer monsoon season meant very hot, humid days, with a high risk of heavy downpours. The makeshift pathways became muddy, slippery and dangerous. After a heavy shower, our boots may have been covered in mud, but the barefooted children were at risk of disease from flowing open sewage. Navigating the many hills and crevices between the thousands of homes was extremely difficult, God knows how the elderly and disabled manage it.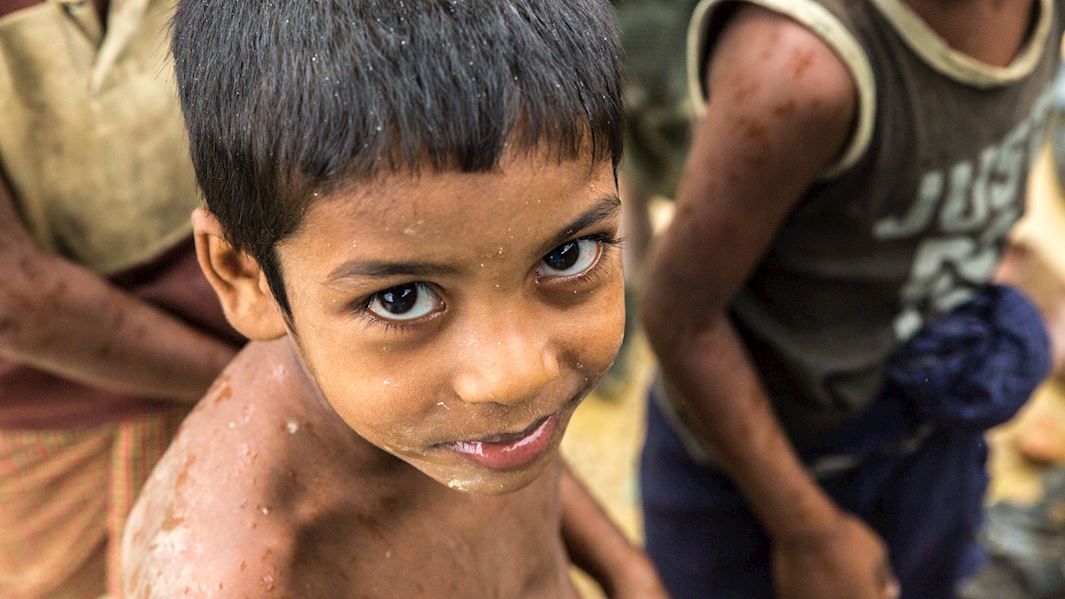 Our task seemed simple enough on paper - speak to people and capture their stories. Our guides took us deeper and deeper into the camps, searching for those who were suffering the most, but it seemed that that was everyone. Everyone had a story, everyone had struggled to leave their homeland before the bombs and bullets met them, everyone had made long, dangerous journeys to get here.
Seeking protection from one of the many heavy downpours, we entered a small masjid, which sat atop one of the camp's hills. A group of middle aged men were sitting quietly, their expressions looking distant. The Imam, AmanAllah, told us a story we would hear many times over in these camps. He decided to flee his home after seeing his neighbouring village bombed and locals being beaten and killed:  'Me and my family fled our home at midnight, and in the rush and the darkness of the night I was separated from my three children. Fortunately we were reunited in the camp'. Many others were not so lucky.
As he told his story the Imam made dua begging Allah for help. At this, each man in the masjid began to sob uncontrollably and the space was filled with their cries. The pain was immense. Some of them would have lost family members on the way. All of them had lost their homeland and livelihoods. And the reason for their suffering? AmanAllah says, 'The only mistake they think I've made is that I'm Muslim'. As we left, all we could manage was to embrace each man and pray for their health and safety'.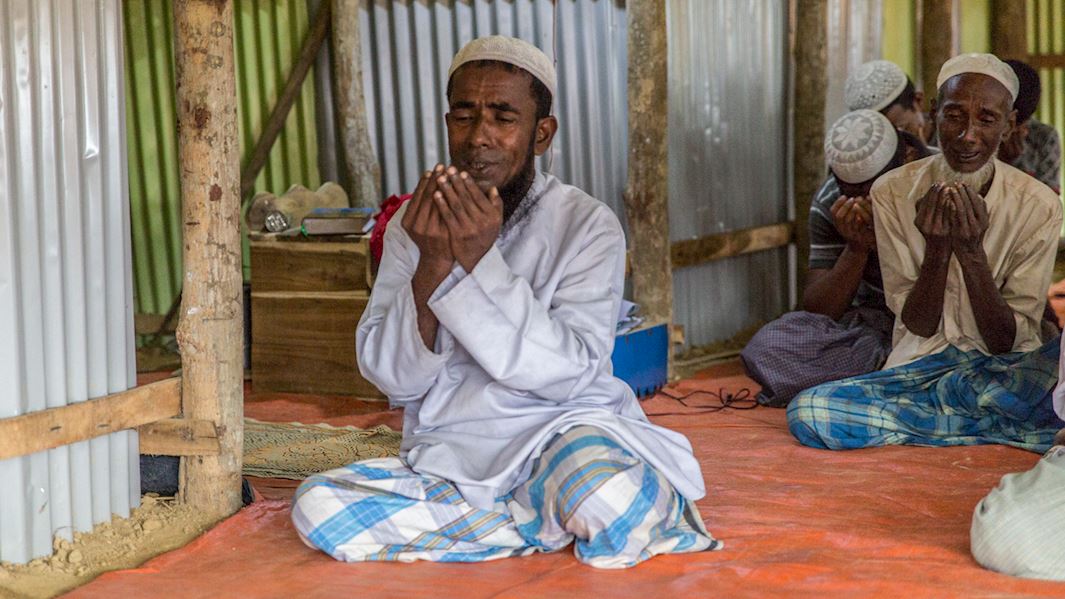 ---
Facebook

Twitter

Email This