15 January 2019
In Loving Memory of our Friends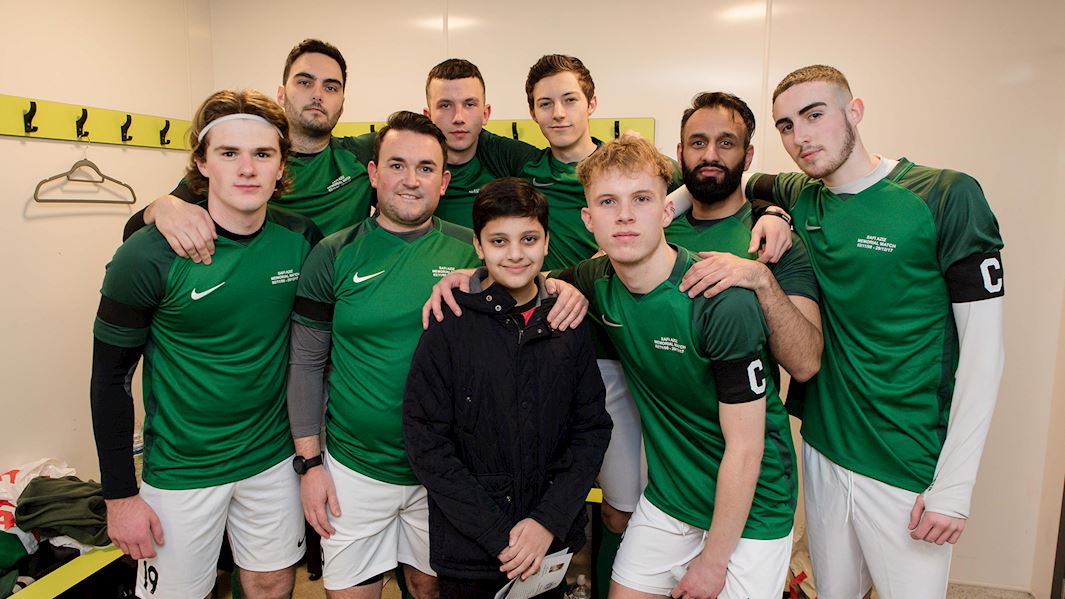 '…And give glad tidings to As-Sabireen (the patient ones). Who, when afflicted with calamity, say: "Truly, to Allah we belong, and to Him we return"'. (Qur'an: 2:155-156)
On 29th December 2017, Safi Aziz and his cousin Turaab lost their lives during an accidental gas leak which took place while they slept.
The loss of these young men was extremely painful for their nearest and dearest. Safi was only 19 years old at the time, and his sudden death was especially shocking to his close friends.
As they searched for a way to commemorate their best friend, an inspirational story about coming together and making a difference arose from the tragic loss of Safi and Turaab.
In their own words:
'Safi was an extremely funny, kind and genuine person who had an inspirational impact upon anyone that had the privilege of meeting him. He wore a constant, contagious smile and his cheeky personality ensured he was loved by those who knew him well. His comical laugh will be remembered by his friends and family forever.
It was our shared passion for football which quickly became the catalyst in the development of a true friendship after we met at school. So, in order to commemorate his life, we thought it would be fitting to organise a memorial charity football match at Arbour Park, home to Slough Town FC. We formed a team which included both friends and family, and which was managed by one of his former coaches at school.  We were very grateful to local amateur team FC Dionysus for readily agreeing to take part and for providing sturdy opposition on the day.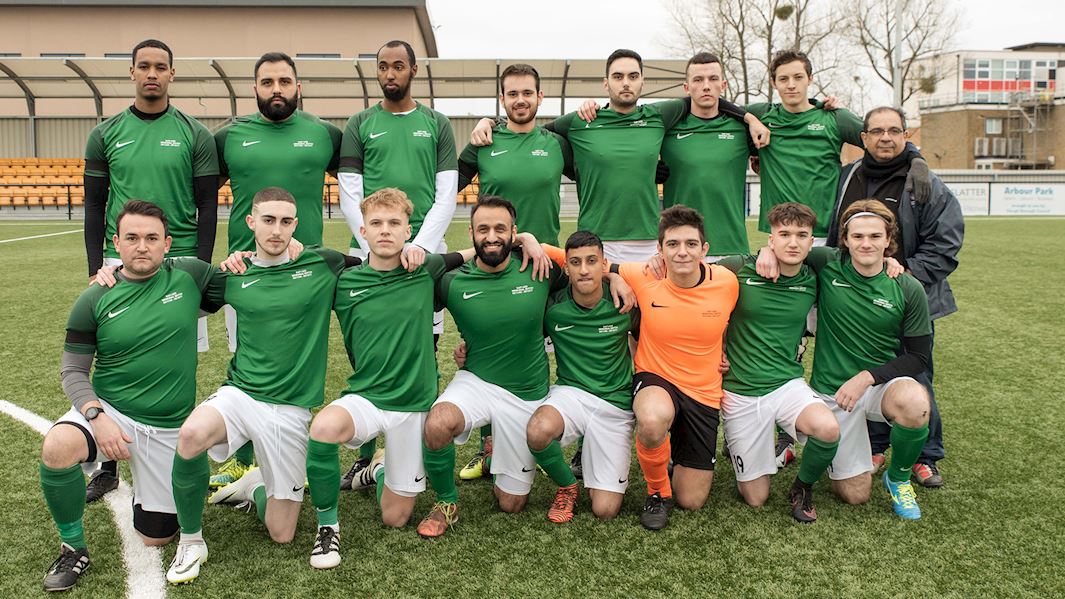 The match took place on 5th January 2019, in front of roughly 400 spectators who came from across the country to join us in celebrating the life of our best friend. Additionally, we were joined by Safi's mum, Sofia Aziz, and younger brother, Hashim Aziz, who travelled from the U.S. for the very special day. Our team, Team Aziz, all wore strips bearing the number 19, the age Safi was when he lost his life.
We created a JustGiving page to receive donations and have been overwhelmed in watching the response exceed all our expectations. We recently learnt that our page was in the top 1% out of the total of over 25,000 fundraisers during the month of December. The support and generosity of the spectators ensured that we raised a further £1,225 on the day, adding to our ever-growing total of £10,500.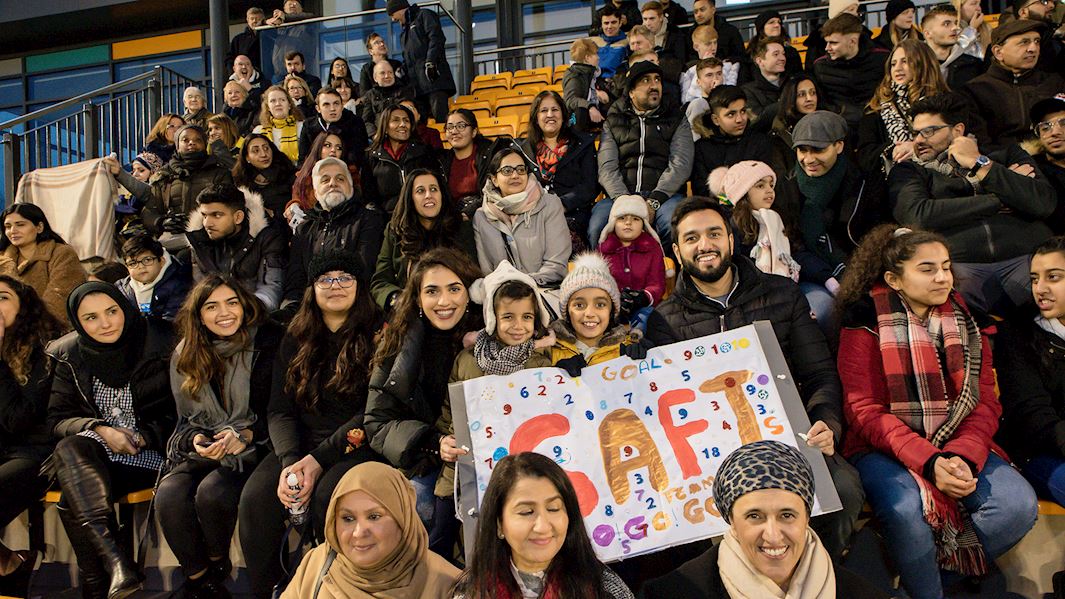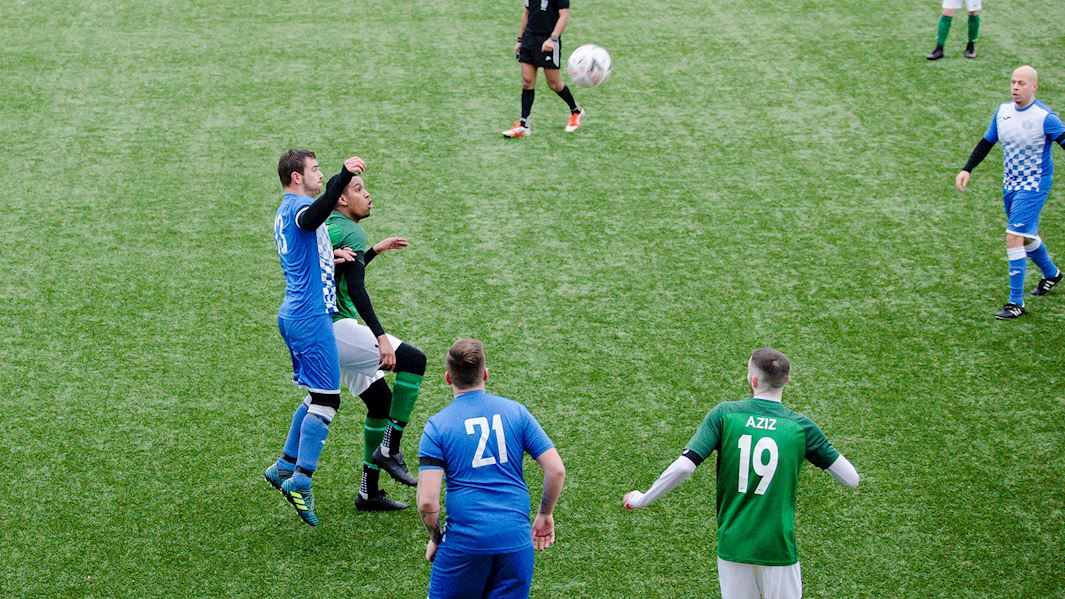 This money will be used to provide clean water to those in need. We are extremely enthusiastic about our cause and are still looking for ways to increase the total by getting our story out to as many people as possible. We see the amount raised as a real testament to Safi's impact on the world during his short life.
As two 19-year-olds who started this project as a means of coping with the loss of our best friend, we are immensely proud of our achievement. We never anticipated taking our project this far, and after seeing the impact we have had, we are determined not to stop here. We would like to thank you for taking the time out of your busy schedule to read our story'.
Safi's friends are raising money for two projects which will provide clean water to those in need.
The first is the building of a solar powered borehole in the village of Konibabougou in Mali, where women and children are currently walking over two kilometres each say to access clean water. Water from the borehole will be distributed to the villagers via tap, benefitting more than 1,400 people by protecting them from water-borne diseases and saving them an arduous journey.
The second project is the implementation of a Gravity Water Scheme in Kashmir. Pipes will be built to transport water via gravity from mountain springs to a water storage tank, from which water will be distributed to up to 50 families. Women and children will no longer have to make a difficult and dangerous journey to access clean water, and children will therefore be able attend school.
Safi's friends have truly honoured him by dedicating so much time and effort to the positive transformation of two needy communities. The impact they have made is not only an inspiration to us, it has encouraged them to raise their fundraising target so they can reach even more people in need. Ma sha' Allah, the compassion and generosity of their supporters is truly touching.
To make a donation to this worthy cause, visit https://www.justgiving.com/fundraising/safi-aziz-memorial-match. Or if you want to hold your own event or fundraiser check out our Get Involved page
---
Facebook

Twitter

Email This