30 May 2019
'Everyone will Earn Reward for Building this Masjid'

How can an imam without a masjid properly fulfil his duty?
This is what Imam Yaya Doubia asked our Major Giving team as he showed them around his village in Mali, where 500 Muslim families were living without a masjid. A few months later, the du'as of these families were answered when a generous donor donated a masjid to their village, transforming their lives.
The rural village is isolated, and the nearest masjid was two kilometres away in a different village. The villagers only own a few motorbikes, so every Friday, they would walk to this distant masjid on narrow, rocky paths to attend the Jumu'ah prayer. Understandably, the journey was too difficult for many in the village to make, especially the children and the elderly.
Except for Jumu'ah prayer, the villagers used to pray out in the open, whether it was in the 45 degree heat of summer or the peak of the rainy season.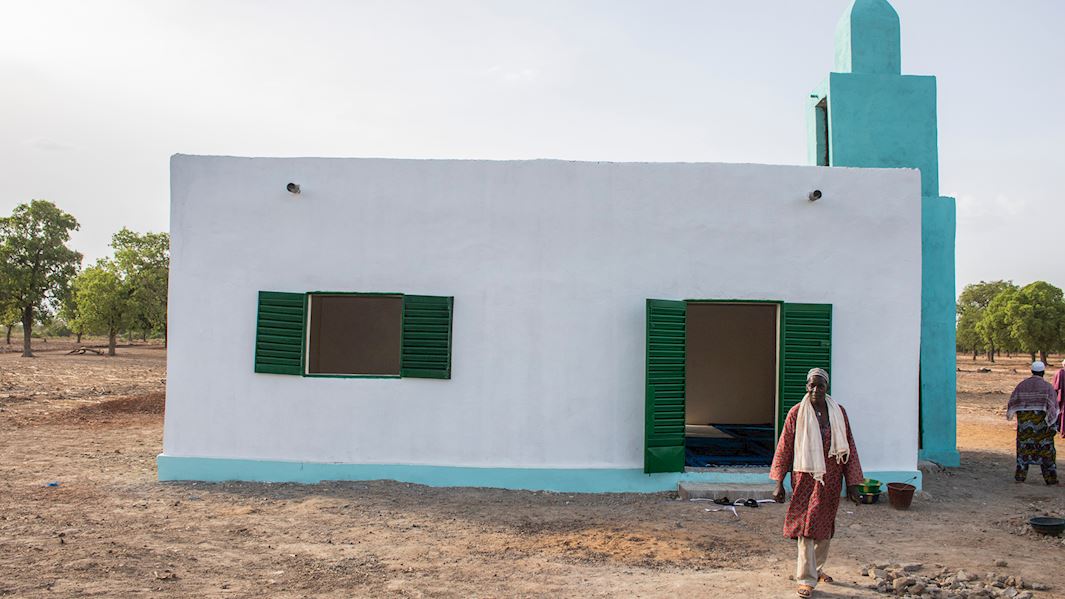 The village chief, Sidi Samake, explained to our team that they didn't have a choice. They are a community of farmers whose earnings are only just enough to provide food for their families - they work hard on the fields every day but are unable to lift themselves out of poverty. When someone gets ill, they face a financial crisis; they cannot afford medical treatment or losing a worker. This community could not even think about building a masjid with their own means.
Nevertheless, they constantly made du'a that they would one day have a masjid, and they even designated an open area in the village to their future masjid. 'A masjid is a house of Allah,' Imam Yaya said. 'Without a masjid in the community, where is Allah's home?' As the imam of this village, he felt the lack of the masjid keenly; he felt that there was a huge hole in his community and he was unable to fulfil his duties towards them.
The Messenger of Allah (saw) said, 'Whoever builds a mosque for Allah, Allah will build for him a house like it in Paradise'. [Bukhari]
Alhamdulillah, thanks to the incredible generosity of a donor, the villagers are no longer praying outside in the blistering heat or heavy rain. Instead, they flock daily to their new masjid, named Masjid Ayub on behalf of the donor's close friend. 
'It was amazing to see nearly the entire village, men and women come to the masjid', the donor says. 'The experience of these visits is not easy to describe in words. It was a spiritually uplifting experience to pray Salat and read Qur'an with the local people. I would highly recommend donors to visit their projects to experience the same warmth and affection that I did'.
Ma sha' Allah, Masjid Ayub is an amazing Sadaqah Jariyah which will benefit thousands of people, in sha' Allah.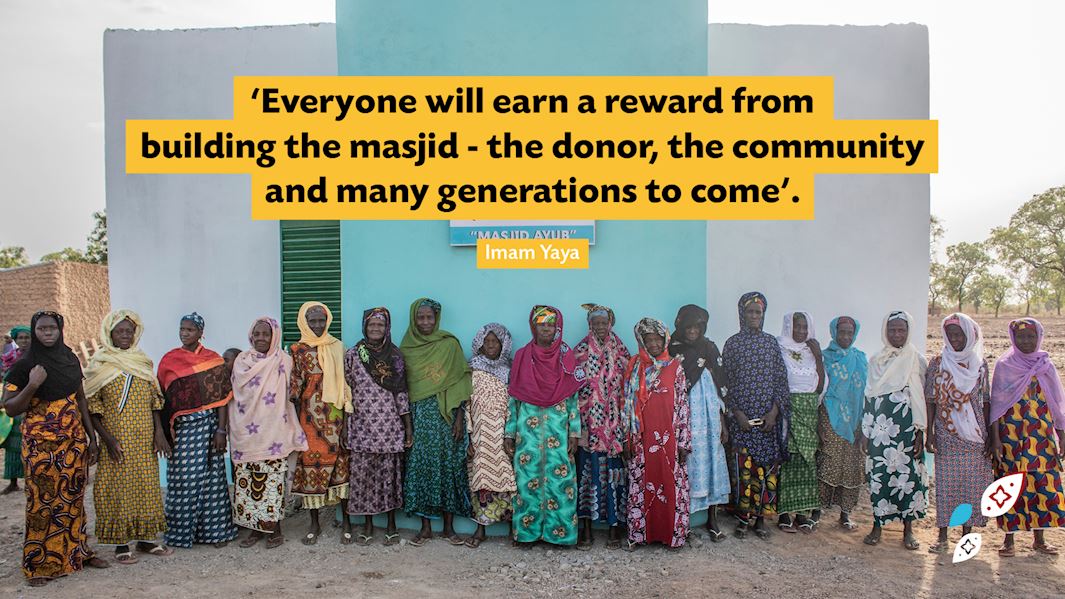 Masjid Ayub not only a place of prayer; it is the heart of the community, a place where they can contemplate, worship, learn and develop spiritually. Imam Yaya is so grateful that their du'as were answered and the village now have their own house of Allah.
'The best of you are those who learn the Qur'an and teach it,' Imam Yaya says, quoting the Prophet (saw). He now has a place to teach Qur'an and establish a madrasa, and students who can carry on teaching Islam in the village when he has passed away. This is truly the most beautiful gift his village could have received.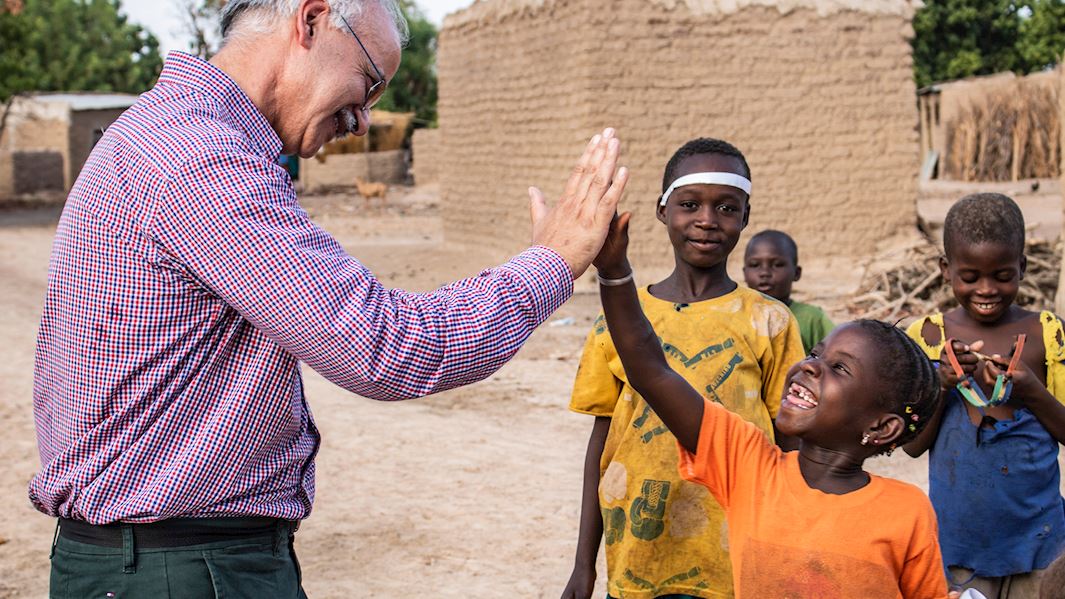 ---
Facebook

Twitter

Email This