14 May 2019
The Story of Ibrahim and Isma'il: Orphan Sponsorship in Sudan

Ibrahim and Isma'il live in a small, rundown house in Sudan. Their neighbourhood is poor and deprived, with cement and rubble lying around the houses, and many of its families are struggling to survive on meagre incomes. The boys have lost both their parents - first, their father to a heart attack, and then their mother, only five years later. At the time of their mother's death, Ibrahim was nine years old, and Isma'il was six.
When a child loses their parents, their world turns upside down. They have not just lost two people whom they love dearly - they have lost things they didn't even know they had, like stability and protection, emotional care, the security of having someone to provide them with food and clothes, and the nurturing environment they relied on to play, dream and grow. 
Fortunately for Ibrahim and Isma'il, their grandmother Khatra was there to help them through the loss. Khatra is an elderly woman and she didn't know how she could overcome the financial and physical difficulties of raising her orphaned grandchildren. However, Khatra and her sister, Zahra, welcomed the boys into their home and nurtured them with the emotional care they so desperately needed after the loss of their parents.
The two women are too old to work, and they rely on handouts from their neighbours and support from other families to help them get by. 'It's never enough,' Khatra says, 'but it helps us survive'. Khatra naturally focuses on her blessings - she feels she is fortunate to have her sister by her side, and to be so close to her grandsons, whom she loves dearly. But when the boys came to live with her, she could not help worrying that she wouldn't be able to provide for them.
In the poor neighbourhood Khatra lives in, families generally send out young boys like Ibrahim and Isma'il to do odd jobs on the streets - even the children must contribute to the household income. Ibrahim and Isma'il's uncle advised Khatra to send the boys to his farm to work as labourers; it would be a naive dream to think their lives could be any different. After all, education is a luxury for families in this area; poverty is intrinsic to their lives.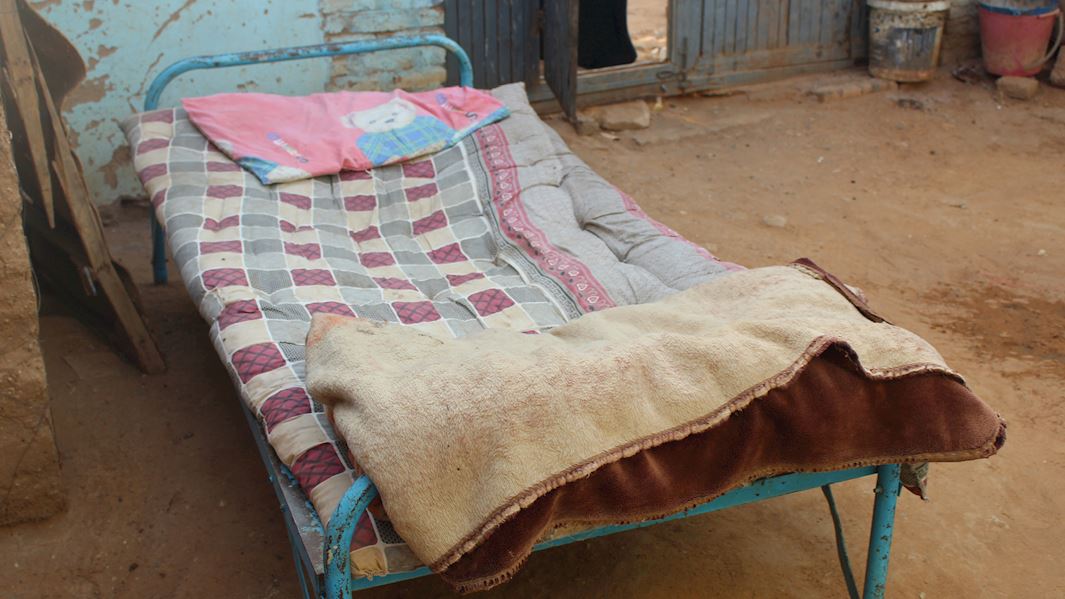 But our orphan sponsorship programme changed the lives of these two brothers and transformed their future.
Thanks to generous donors like yourselves, Ibrahim and Isma'il are being educated in the Muslim Hands School of Excellence, which includes providing them with school transport, so Khatra never has to worry about their safety, and school kits, so they have the resources they need to do well in school. Additionally, the boys are provided with medical check-ups to ensure they stay healthy.
Khatra is amazed by the amount of care extended to the orphans; it is even more extensive than what a private school in the area would provide. Though they will never have their parents back, they should not have to sacrifice their childhood, and an orphan sponsorship provides them with the physical and emotional nurturing they need to feel secure in a harsh world.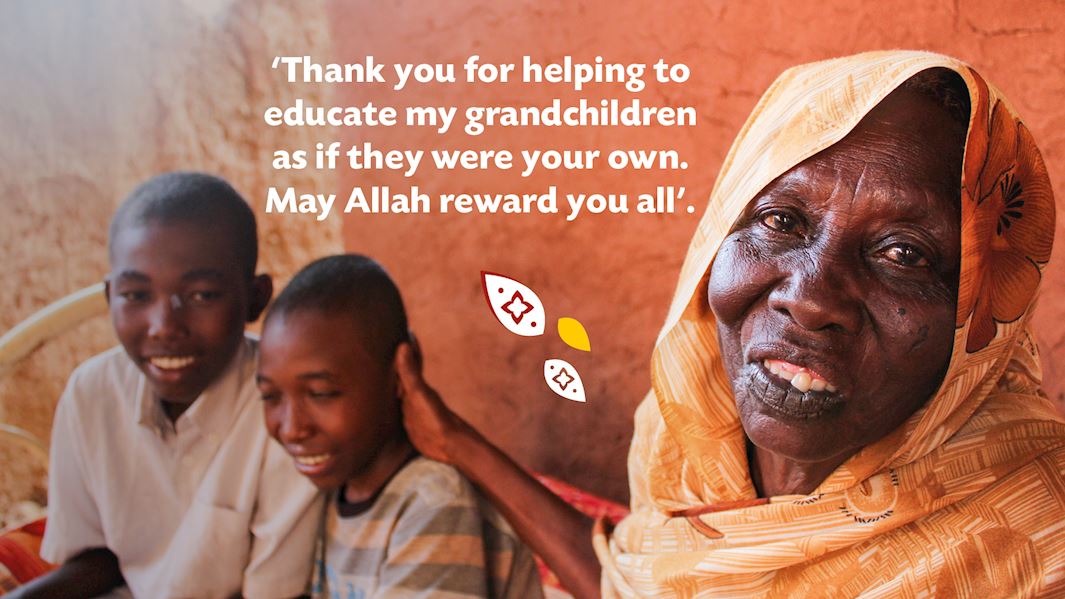 Many of the boys' school friends are also sponsored orphans. They know how fortunate they are to be off the streets and in education; the teachers work hard to ensure these children have the capacity to dream of brighter futures. Because the teachers are aware that the orphans would find it difficult to study in their small, crowded houses, they run study groups after school and help the children do their homework.
They say it takes a village to raise a child, and caring for sponsored orphans is not only a community effort, it is a global effort. From generous donors around the world, to the dedicated team of staff and teachers, to guardians, family members and neighbours, so many people are striving to help these orphans overcome their disadvantages and fulfil their potential.
Every little amount that we give towards orphans will reap immense rewards. Those who care for orphans will be close to the Prophet (saw) in Paradise, because it is a cause particularly close to the Prophet's (saw) heart. Ultimately, orphan sponsors draw closer to Allah (swt) due to their kindness, generosity and compassion in caring for His dependants.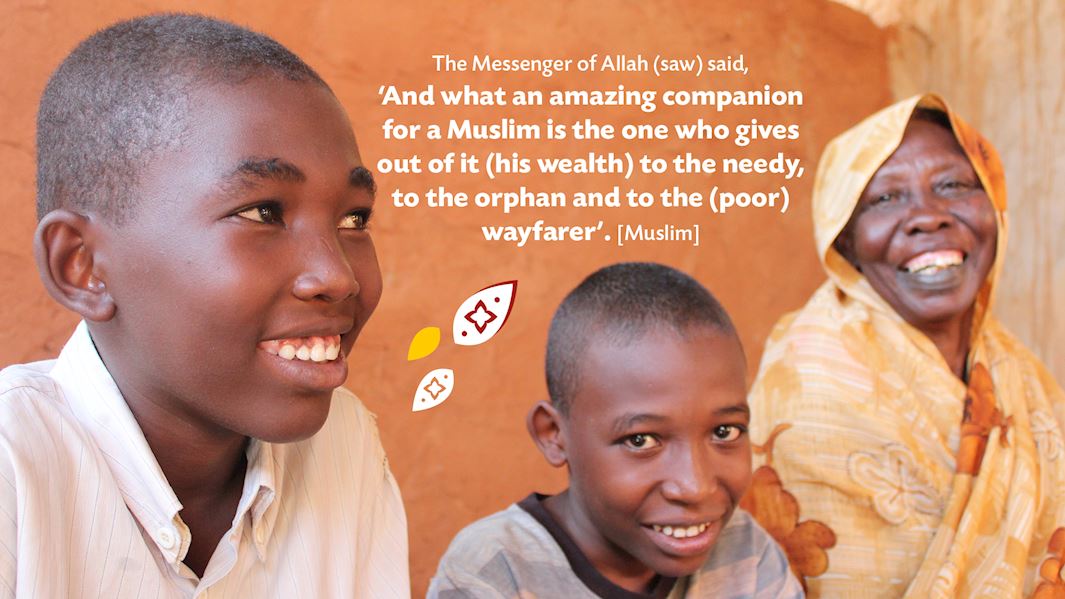 Ibrahim is now 15, and Isma'il is 12. They are both bright children with big dreams. Ibrahim is at the top of his class in mathematics and he hopes to be an engineer; Khatra is immensely proud of her intelligent grandson, who is on track to attend university in a few years. Isma'il loves stories and poems and plans to be an English teacher; he also dreams of writing his own book someday.
Though these dreams seem simple, they are a powerful gift that would not have been possible without their orphan sponsors. It is amazing that just 97p a day can make such a huge difference to these children's lives. The barakah in an orphan sponsorship is incredible; who knows what these boys will go on to build, teach and create, the lives they will shape, the children they will inspire?
Be a part of these rewards. This Ramadan, begin your orphan sponsorship and change lives for the better. Give More, Gain More.
Orphan sponsorship is an ideal way to spread your Zakat over the whole year. Use our Zakat Calculator today.
---
Facebook

Twitter

Email This