20 May 2020
The Perfect Eid Gift!

One of the blessings of Eid al-Fitr is that it strengthens the ties of kinship and brings the whole community together, through praying together, eating together, and giving gifts.
Giving gifts to each other is from the Sunnah and Eid al-Fitr is the perfect time to bring a smile to your loved one's face with a meaningful gift!
The Prophet (saw) said, 'Give each other gifts and you will love each other'. [Bukhari]
Exchanging gifts is a powerful action: not only does it increase our love for each other, but if our intentions are sincere, it will also hopefully increase Allah's love for us!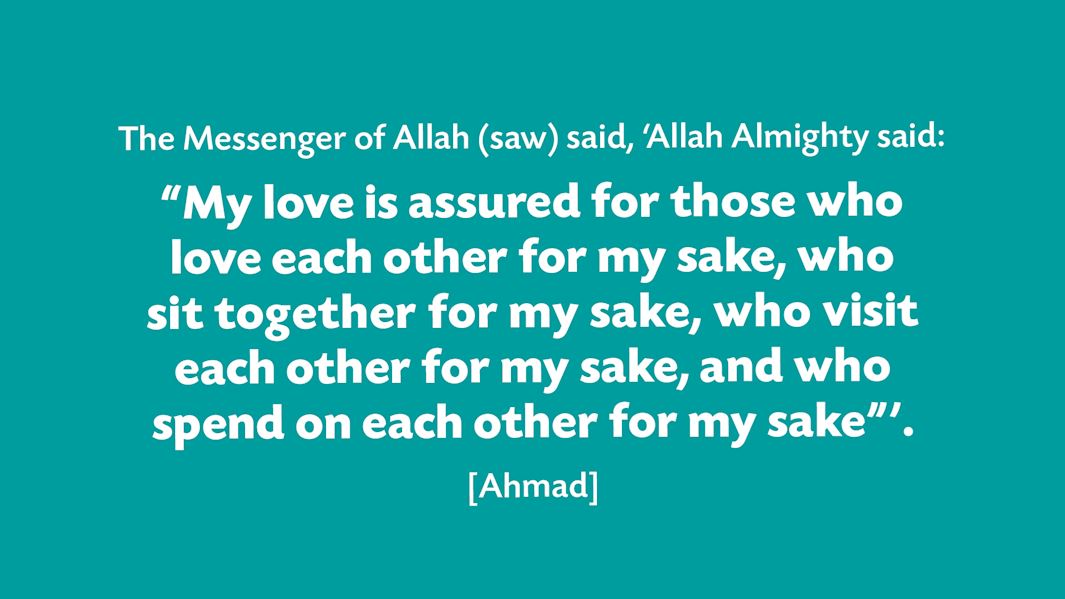 One of the qualities which beautifies our love for each other is when we love for Allah's sake. Spending on each other becomes more blessed and rewardable when we have a mutual desire to please Allah by loving each other and wanting good for each other.
Eid al-Fitr is usually the perfect time to spend on our friends and family out of sincere love and the desire to please Allah.
This Eid, exchanging gifts will be a little more difficult, because of lockdown, social distancing and delays in the postal service. We have the perfect solution to this problem - Great Charity Gifts!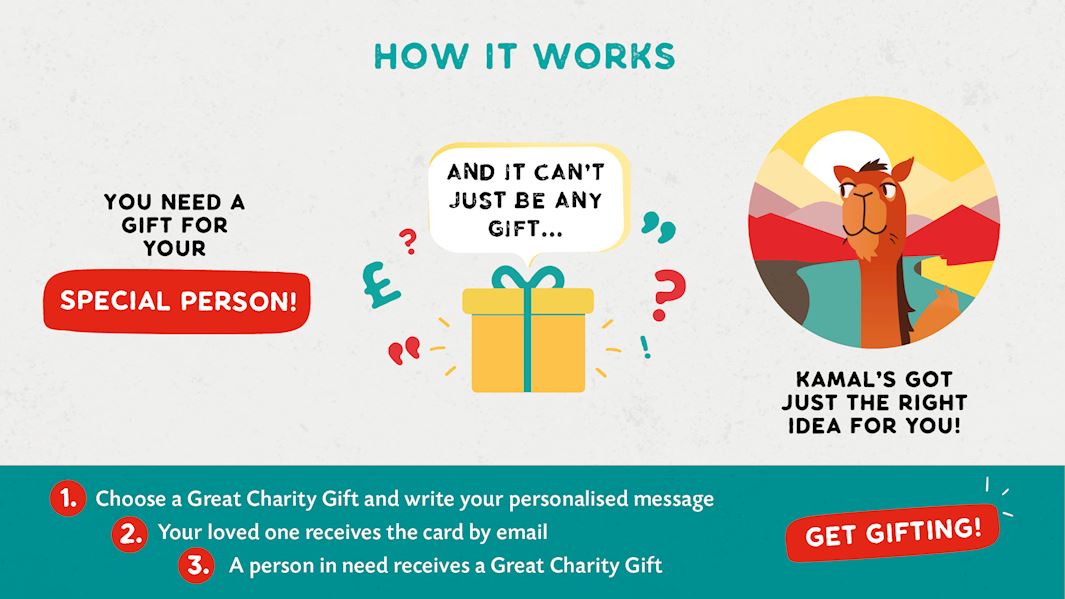 Headed by its mascot Kamal the Camel, Great Charity Gifts is an easy way to give a gift to someone in need in the name of a loved one. With a variety of gifts catering to a range of price points, there's something for everyone! Once you've chosen your gift, an e-card will be sent to give to your nominated friends or family.
This is a great way to let friends and family know you are thinking of them while making a difference to those less fortunate. Don't miss out on this beautiful opportunity to spread the blessings of Eid far and wide and increase your love for each other!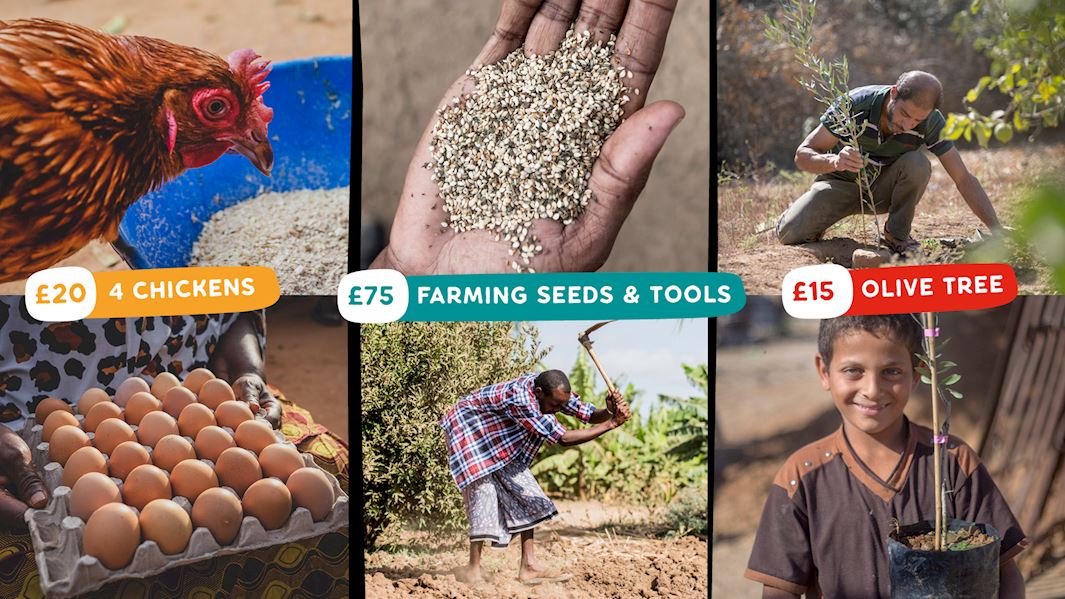 Giving Sadaqah on behalf of a loved one is a truly meaningful gift that will benefit you both in this life and the next. From planting olive trees to building water wells, we have so many gifts for you to choose from this Eid. With only three days to go until Eid day, it's time to get gifting!
Visit the Great Charity Gifts website now.
---
Facebook

Twitter

Email This