10 June 2020
Ramadan Memories: Giving Bread, Giving Hope
I knew this year's Ramadan would be different and challenging because of the government-imposed lockdown. What I did not expect was for it to become the most successful in our 27-year history. In my five years as a fundraiser for Muslim Hands, the generosity from supporters in 2020 was the most humbling and overwhelming I'd ever witnessed. I won't forget this Ramadan in a hurry.
From all of the appeals Muslim Hands presented on Islam Channel and TV One, 'The Blessed Lands' appeal stood out, particularly our appeal for the Syrian Bread Factory in Idlib. Access to bread can mean the difference between life or death for families living in an active war zone in northern Syria. 80 per cent of those displaced in the area are women and children.
Since 2011, war has left over 13 million people in Syria dependant on humanitarian assistance. To be able to give them a sense of stability and normalcy through a simple offering of bread is something I believe to be invaluable.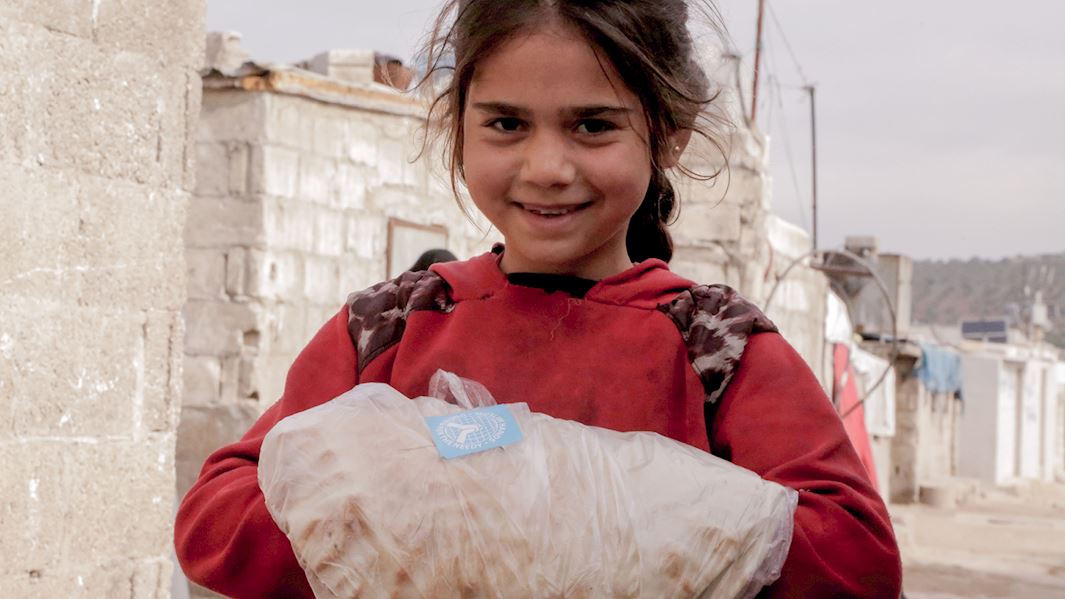 The response from our supporters was remarkable. The Sadaqah and Zakat donations poured in, jamming the phone lines from Maghrib until Fajr, when the TV appeal ended. In turn, our team was in constant communication, excited to see donations rising drastically every hour. I was so moved by the conversations that were generated during the appeal that I encouraged my family to donate, knowing the difference it would make.
For me, it was easy to see why £505,000 was collectively raised for the people of Syria in Ramadan. We all saw, first-hand, footage highlighting the dark reality of children suffering in poverty from the escalating crisis. It hurt to see two children, a brother and sister without a mother, collecting morsels of bread from a dirty public road, still grateful to God for their find. It hurt especially, I realised that the sacrifices I was making during this pandemic were incomparable to that of those children.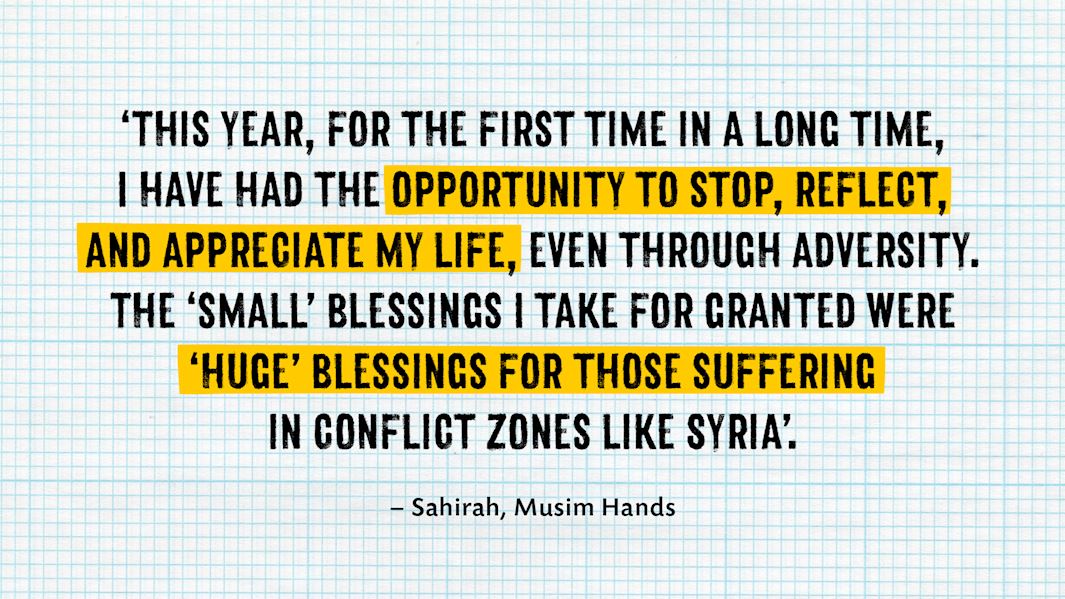 Our supporters showed unity, illustrating that through adversity comes opportunity. From all over the world, people called in, waiting for hours to get through to the live studio to show their solidarity, pledging money with the intention to make a difference and to inspire others through their kind words. It was insightful to be able to speak with people over the phone during my stint as part of the call centre and find out what triggered them to spend their precious time tuning into our appeals.
All of this made me realise that I had never truly appreciated and understood the importance of community until this year. As a community, we accepted and created change. We pledged to empower and support one another, in a time of difficulty and challenges. And we continued the bread factory, a project we know will bring people together in a positive way.
Once the bread is baked and packed, its distribution will encourage interaction, bringing all parts of Syrian society together, regardless of race and religion. And food carries with it fond memories, symbolising times of togetherness and celebration. The bread factory to me is more than bricks and water – it carries the beacons of faith, identity and hope and lets us know that not all is lost.
---
Facebook

Twitter

Email This