17 July 2020
The Muslim Hands Guide to Fundraising on JustGiving
So you've decided to fundraise for Muslim Hands, that's great! It's people like you who make the world a better place by helping those who live in poverty or are affected by conflict. 
Tools such as JustGiving make online fundraising easy and accessible for all. We've put together this brief guide to make things clearer for anyone running online fundraisers or donating on JustGiving.  In general, the information below will also apply to other fundraising sites, but please check their specific documentation for details. 
JustGiving offers two types of online tools to help you support good causes: 1) Fundraising and 2) Crowdfunding.  A Fundraising page is officially linked to Muslim Hands' account, meaning funds are deposited to us directly. On the other hand, funds raised from a Crowdfunding page will be deposited into the bank account of the person who set up the page. 
For the purpose of safety and security, we advise all of our supporters to only set up Fundraising pages. This is because Crowdfunding pages set up in support of Muslim Hands could potentially be closed down by JustGiving.
If you have already set up a Crowdfunding page on JustGiving or another site, please fill in this form and we'll contact you to arrange the safe transfer of funds.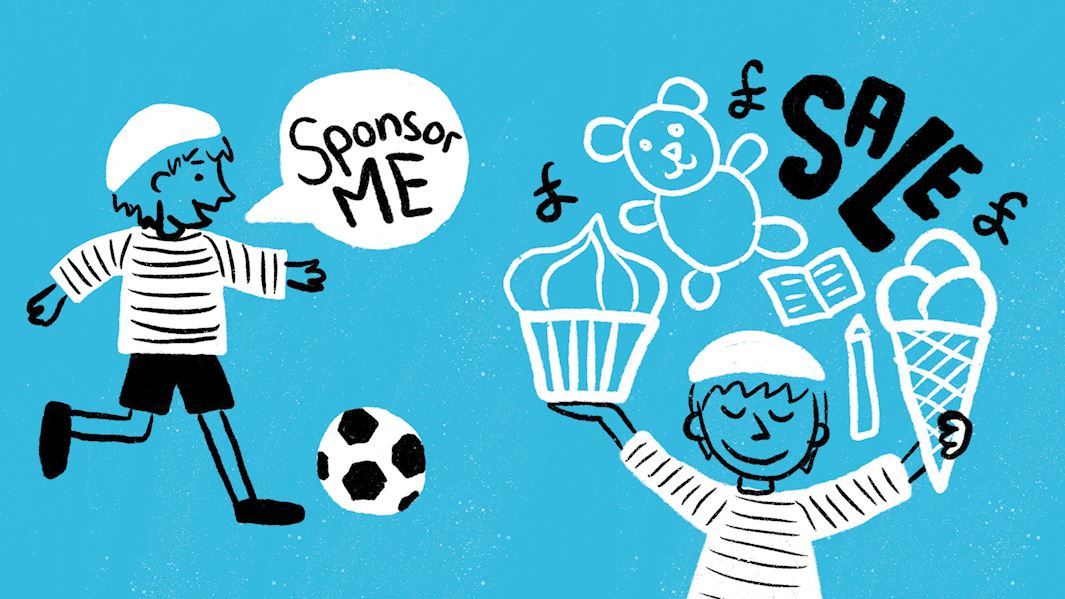 To create a new JustGiving Fundraising page for Muslim Hands, please follow these instructions:
Click this link and select 'Fundraise for us'.

Create a JustGiving account or sign in.

Select the type of activity you are doing for your fundraiser, such as a Muslim Hands event. 

If you are unsure, select 'Doing your own thing'.
You will then be asked to fill in some further details about your activity, create your fundraising page URL and decide some other settings. Once you have completed the necessary steps, click the 'Create your page' button. 
Now you can personalise your fundraising page by adding more information about what you are doing and why. Select 'Edit your page' to add images, change your fundraising target and add to your story. During your fundraising journey, you can revisit this part of the page to post updates and share them on social media.
In the 'Story' section of your page, please include this line: 'This is a fundraiser in aid of Muslim Hands'.
Your fundraising page has now been created and you can begin sharing with friends, family and on social media. With your page linked to Muslim Hands, you don't need to worry about the transfer of funds, as JustGiving will process these on your behalf directly to us.
JustGiving have provided ways you can boost your fundraising page by following these simple steps.
Please note: Fundraisers are responsible for organising all aspects of their fundraising and Muslim Hands will not accept any liability related to their fundraising.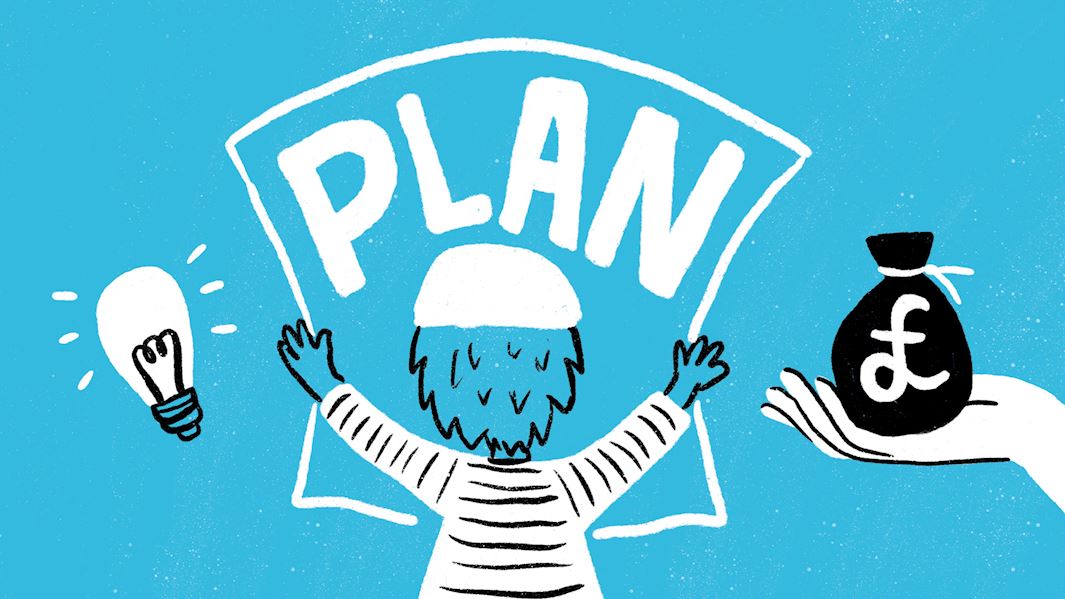 If you're a donor, we advise you to:
Ensure the JustGiving page you're giving to is a Fundraising page by looking for the signs listed below. If you're not sure, get in touch with us and we'll double-check for you. 
You can recognise an official Fundraiser by:
The 'Fundraising for Muslim Hands' message will appear below the name of the fundraiser.

The official Muslim Hands logo and charity registration number (1105056) appears below that.

The URL contains

https://www.justgiving.com/fundraising

. 

Crowdfunders contain none of the above and the URL contains

https://www.justgiving.com/crowdfunding.
If you come across a Crowdfunding page that has been set up in support of Muslim Hands, we advise you to only give to that page if you know who is running it. This could be a friend, family member or local organisation you support. Alternatively, you can donate directly on the Muslim Hands website to ensure your funds will reach us.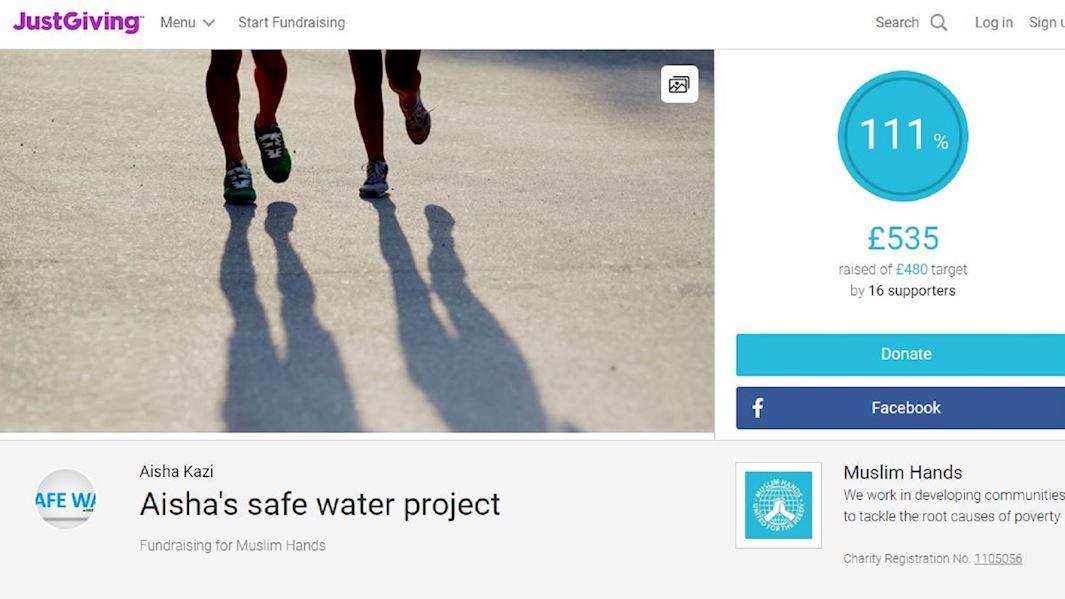 JustGiving does not charge a platform fee on any individual donation made to us. Instead, they give donors the option to make a voluntary contribution to the cost of maintaining their platform. 
If your donation to Muslim Hands is in pounds sterling, the payment processing fees are at a standard 1.9% + 20p (the fee is 2.9% +20p for Crowdfunding pages). If you choose to add GiftAid on top of your donation, then JustGiving charges a 5% fee for our Gift Aid service and this is taken from the amount of Gift Aid claimed on a donation. What this means in practice is that a £30 donation will mean £36.36 will go to Muslim Hands. You can find more details about this here.
---
Facebook

Twitter

Email This