09 July 2020
Tinned vs. Fresh Meat: What's the Best Qurbani?

As we become more aware of the way our food is produced, many of us are waking up to the fact that cheapest isn't always best. When choosing a Qurbani service, it's important to look beyond the low price-tag and consider how your sacrifice is being handled and who it is benefitting.
One of the things we pride ourselves on is that, even though it is cheaper to use tinned or frozen meat, we only distribute fresh Qurbani meat on Eid al-Adha. Fresh meat is healthier and tastier, and we want our brothers and sisters to enjoy a meal as delicious as we would prepare for our own families.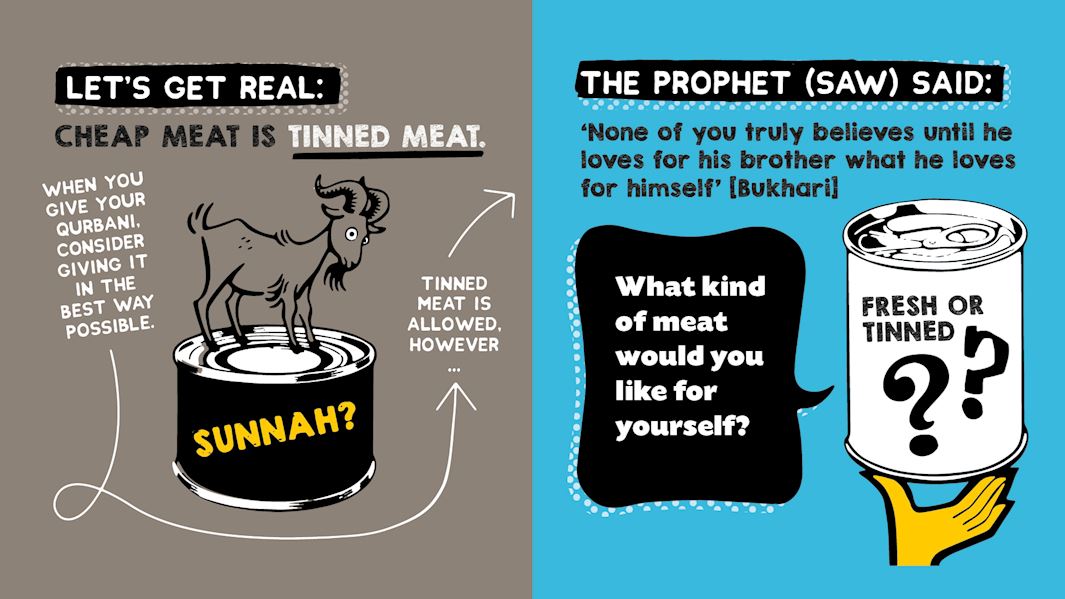 Furthermore, many farmers in third world countries rely on Qurbani sales to provide for their families the rest of the year. At Muslim Hands, we purchase animals from local farmers, giving them a chance to invest in their businesses and expand their livestock, thereby supporting their families and reviving the community. Your Qurbani donations also provide work to butchers and their assistants on the days of Eid, as well as workers to help us transport the meat.
Thus, at every stage of the Qurbani journey, our team ensures we are contributing to the local economy and supporting the community in the long-run. We want your Qurbani to benefit as many people as possible, beyond the days of Eid.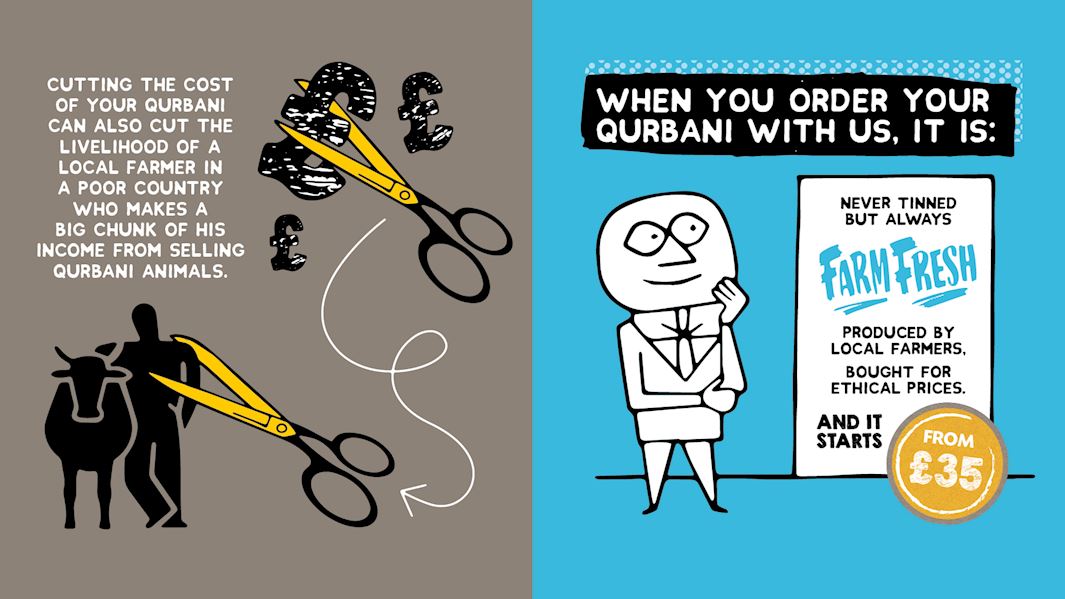 Case study: a farmer from Gambia
Samba is one of the farmers you are supporting in Gambia. Alhamdulillah, he has been selling animals for Qurbani to Muslim Hands for the past ten years!
Samba grew up in a poor family, with his father struggling to earn enough money for food. Samba had to drop out of school to look after his family. This was when he began the cattle farming business.
Samba has been working hard for 27 years to grow his business and he has achieved some truly amazing things. He has been able to pay for his siblings' education, build a home for his family and even send his father on Hajj.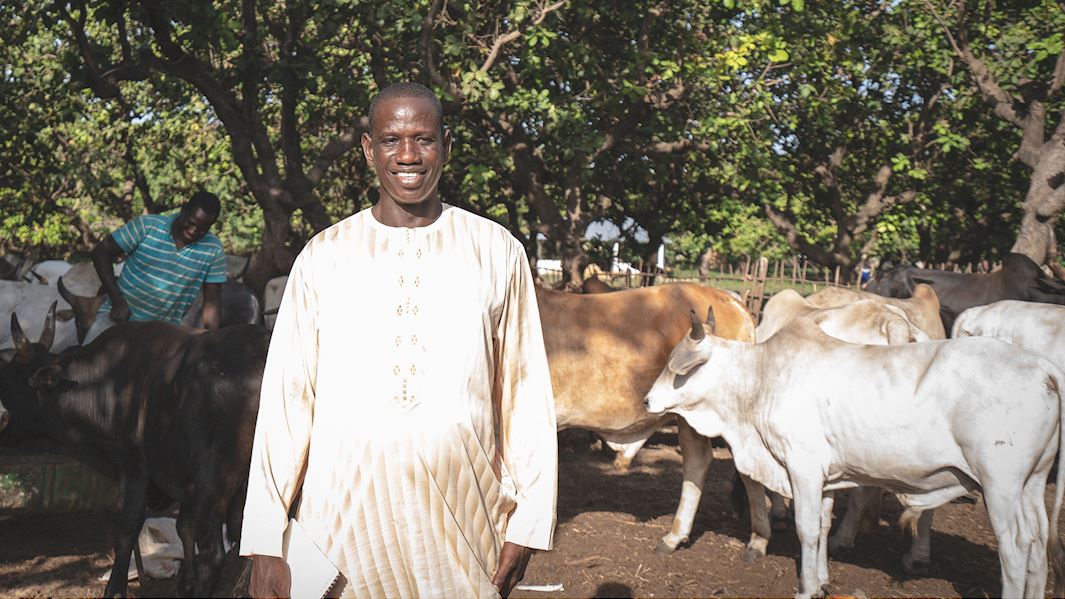 Samba is now the main breadwinner for his parents, siblings and nine children. His only dream is to give them the best lives possible.
He hopes his children will receive a full education and build better careers for themselves. He doesn't want them to experience the poverty and hardship that he has struggled through. He dreams of sending his elderly mother on Hajj, since Hajj fees are very expensive.
Your Qurbani can help Samba's family achieve these dreams. Your Qurbani is more than a meal on Eid or some temporary income: it will ultimately help Samba build a better future for his loved ones and break the cycle of poverty.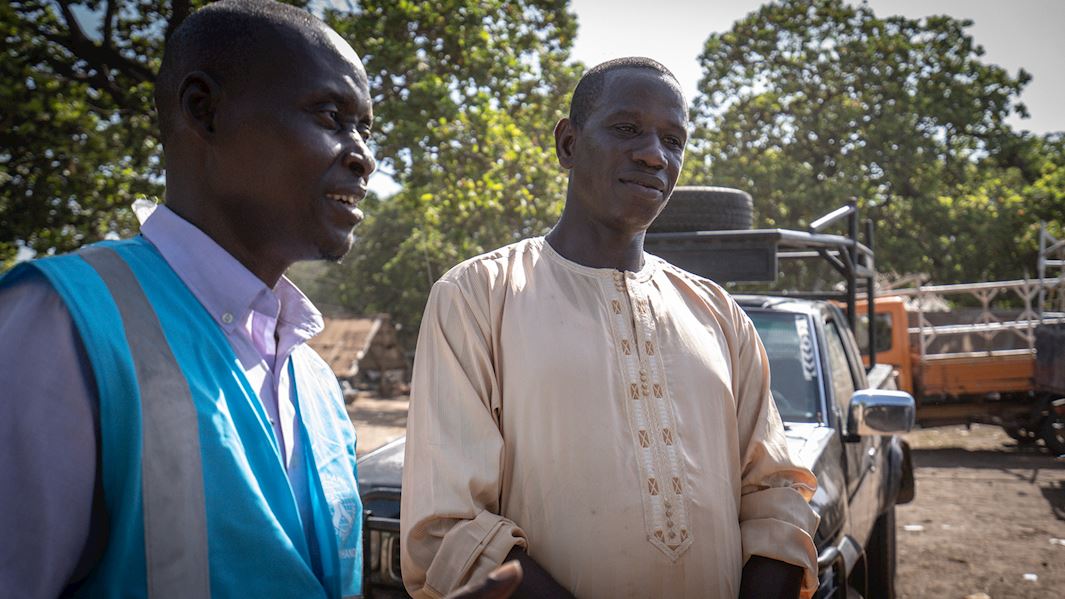 Furthermore, you are not just helping Samba's family - you are also boosting the local economy.
Samba is passionate in getting the community involved in his business. His team consists of elderly individuals from the Fulani tribe, who are known to be experts in taking care of animals. Samba also employs several young men to take care of the animals, assist customers and transport the animals.
Despite coming from poor roots, Samba's business is now one of the pillars of the community, with many people relying on him as an employer.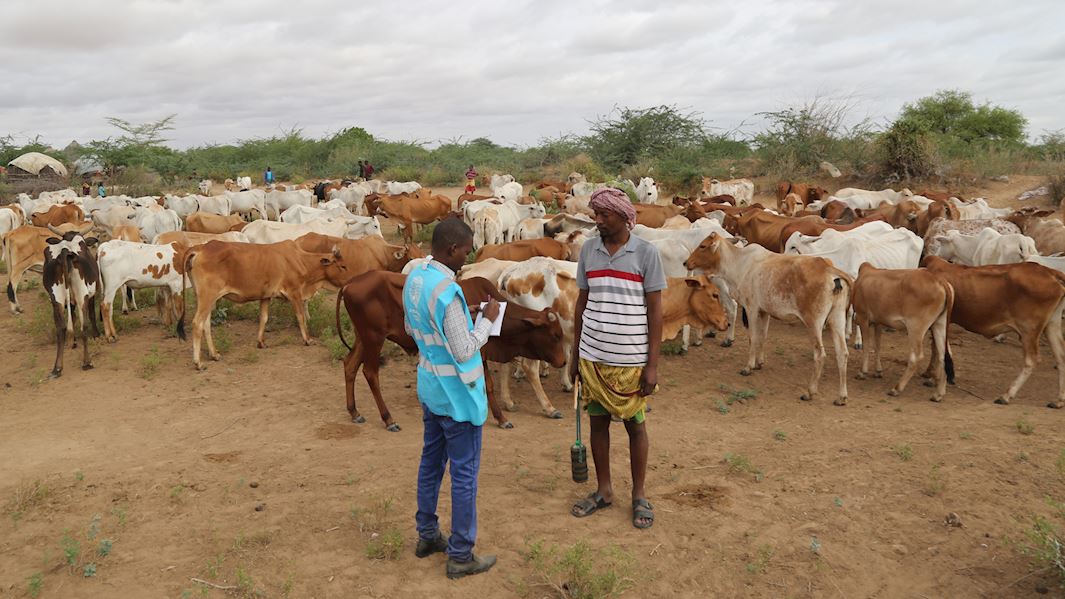 With the ongoing coronavirus pandemic impacting small businesses, it is even more vital that we continue to buy our Qurbani animals from local farmers. Fresh meat is better than tinned meat in having a more long-term effect on impoverished communities. Without our support, farmers like Samba will have no safety net to protect their families and employees from a financial crisis.
Wherever you give your Qurbani this year, you can rest assured that you are supporting local farmers, boosting the local economy and helping to tackle poverty beyond the days of Eid al-Adha. This is a truly blessed action which will benefit many needy people, in sha' Allah!
Order your Qurbani today from just £35! See all of our Qurbani locations here.
---
Facebook

Twitter

Email This