06 July 2021
Where should you give your Qurbani in 2022?

Note: The below article was updated within May 2022, to include this year's Qurbani information. Eid al-Adha will be on either 8th or 9th July 2022, depending on the moon sighting.
Alhamdulillah, this year we are offering Qurbani in 24 locations across Asia, Africa, the Middle East and right here in the UK! With so many locations to choose from, it can be difficult to decide where to give your Qurbani.
We've narrowed it down to eight popular locations to help you make your decision, listing them in order of price. (You can see a full list of locations in the image below).
Malawi: Qurbani for £35
Many of us can't afford to spend hundreds of pounds on a Qurbani animal, but of course we still want to sacrifice for the sake of Allah (swt). At £35, ordering your Qurbani to India is not only an affordable option, it also means you will be feeding people who are too poor to buy meat.
According to the Pew Research Centre, an additional 131 million people across the world fell into poverty in 2020, due to the devastating impact of the pandemic. The report defined poverty as living on less than $2 a day. This is barely enough for basic food staples, let alone luxuries like meat.
By sending your Qurbani to Malawi, you will be ensuring a poor family can enjoy a rare meal with meat on one of the best days of the year. We prioritise distributing your Qurbani meat to orphans and widows first, sharing the blessings of Eid al-Adha with those who are most vulnerable.
Somalia: Qurbani for £45
The Horn of Africa is currently facing its worst drought in a decade - and in Somalia alone, 1 in 4 people are in need of humanitarian assistance. Hundreds of thousands of people are living in IDP camps after their crops and livestock have died. Without a livelihood, they rely on us to send them food and water.
Muslim Hands has been distributing Qurbani in Somalia since 2010 reaching almost 600,000 vulnerable people. In 2022, you can help us continue this vital support, providing essential nutrition amid this crisis.
Nasteexo lives with her husband and eight children in northern Somalia. Her family were displaced when armed conflict and floods engulfed their village. Her husband works in the local town and earns less than £1 a day. 'We normally eat maize and beans and can only afford to eat meat around three times a year', she says.
This year, families like Nasteexo's will be able to eat meat on Eid al-Adha through your generous Qurbani donations, in sha Allah.
Afghanistan: Qurbani for £70
After the economic collapse in Afghanistan, the vast majority of people aren't eating enough. There are record hunger levels across cities and rural areas. On a recent visit, our team witnessed people queuing for bread and sitting outside bakeries hoping they would be given the leftovers which they couldn't afford to buy.
When even bread is unaffordable, meat is certainly an unattainable luxury for Afghan families. But you can give them this essential nutrition by sending your Qurbani to Afghanistan.
Pakistan: Qurbani for £90
In Pakistan, a dramatic rise in inflation due to the pandemic has pushed food prices up by over 10% in 2021. Now, nearly half of the population faces food insecurity. The Sindh province, in particular, has some of the worst rates of undernutrition in the world. 50% of children under five are stunted and 19% are severely malnourished.
Rukhsana Kousar is a widowed mother of five, living in a remote village in the Gujrat District. she works as a cleaner and earns less than £1 a day which is barely enough to put food on the table. 'We can only afford to cook vegetables daily. So, we look forward to eating meat on Eid al-Adha. I ask Allah (swt) please bless me with the opportunity to have Qurbani every Eid al Adha', she says.
You can help answer the prayers of families like Rukhsana's by donating your Qurbani to Pakistan this year.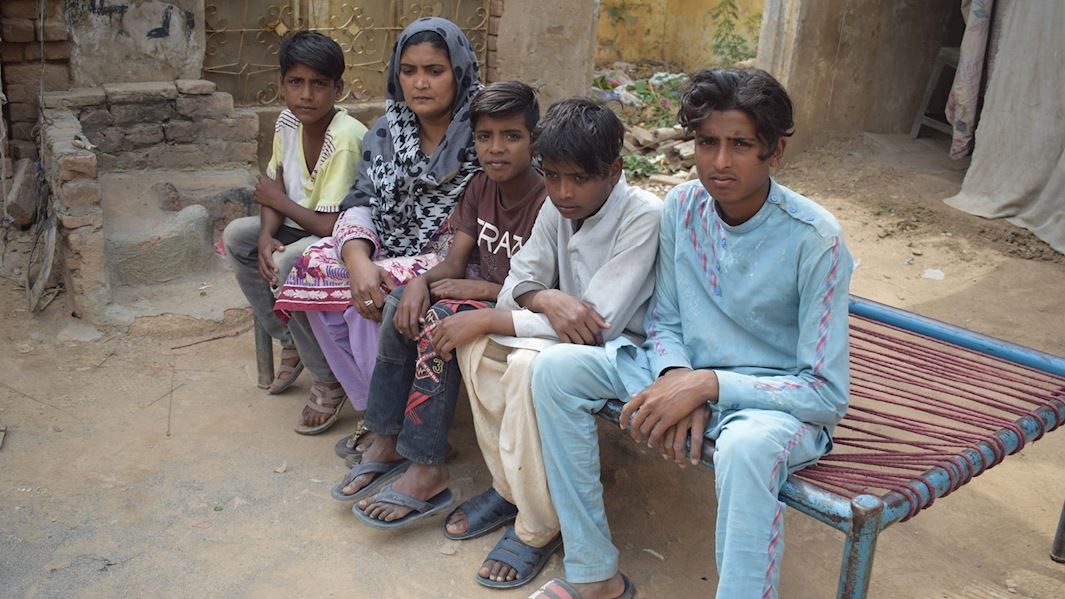 Yemen: Qurbani for £140
 In Yemen, seven years of civil war has created the world's worst humanitarian catastrophe, leaving 80 per cent of the population completely reliant on aid to survive. Now, a 60% cut in UK foreign aid will have a dire impact on an already desperate situation. Tens of millions of Yemenis already lacking access to food will be further devastated by the cuts.
By choosing to give your Qurbani to Yemen, you will be saving lives by helping fight the worst famine the world has seen in decades.
Syria: Qurbani for £200
 After over a decade of conflict, Syria is home to the largest displaced population in the world, with 6.5 million Syrians internally displaced. Soaring food prices and high levels of poverty mean that most families struggle to afford even the most basic food.
Donate your Qurbani to Syria to bring joy to a generation of lost children who have known nothing but war their entire lives and give displaced families the opportunity to celebrate Eid al-Adha with a meal of fresh meat.
United Kingdom: Qurbani for £245
Since Eid al-Adha is a communal celebration, many of us would like to share the festivities with our neighbours. The Prophet (saw) specifically encouraged sharing food with neighbours, Abu Dharr reported, 'The Prophet (saw) said, "O Abu Dharr, when you cook a stew, put more water in the broth and take care of your neighbours"'. [Muslim]
In 2022, if you sacrifice in the UK, we will deliver two-thirds of the meat to your doorstep during the days of Eid al-Adha! This is approximately 15kg of organic hogget meat for you to cook and personally distribute to family and neighbours. (Delivery is free to anywhere in the UK, alhamdulillah).
The remaining third of the meat will go to our community kitchen in London, feeding low-income families and homeless people.
Where Most Needed for £55
Finally, if you're still undecided on where to give - we understand! That's why we offer a Where Most Needed option. This will allow our teams to allocate your Qurbani to where it is most needed on the ground.
Our local experts come from the communities we serve, so are best placed to know where your Qurbani will make the biggest impact. Before Eid al-Adha they carry out assessments to ensure the most vulnerable people receive meat on the days of Eid and give priority to widows, orphans and people with disabilities.
We hope this article has helped you make a decision about where to give your Qurbani! If you have any further questions, please get in touch with our team at 0115 911 722. If you're unsure if you need to give a sacrifice, check out our article about the rules of Qurbani.
See a full list of our Qurbani locations.
---
Facebook

Twitter

Email This