06 July 2021
Where should you give your Qurbani in 2021?

Reminder: Eid al-Adha will be on either 19th or 20th July 2021, depending on the moon sighting.
Alhamdulillah, this year we are offering Qurbani in 26 locations across Asia, Africa, the Middle East, South America and right here in the UK! Thanks to your continued generosity, we are able to feed more people in need every year - in 2021, we aim to provide Qurbani to around 760,000 people, in sha Allah.
With so many locations to choose from, it can be difficult to decide where to give your Qurbani. We've narrowed it down to 10 popular locations to help you make your decision, listing them in order of price. (You can see a full list of locations in the image below).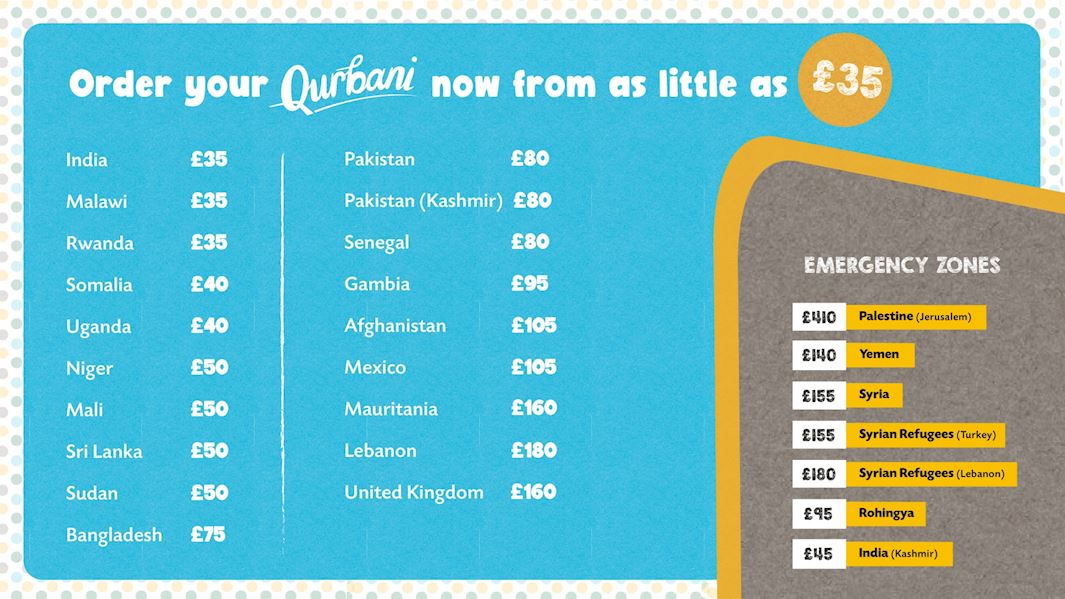 India: Qurbani for £35
Many of us can't afford to spend hundreds of pounds on a Qurbani animal, but of course we still want to sacrifice for the sake of Allah (swt). At £35, ordering your Qurbani to India is not only an affordable option, it also means you will be feeding people who are too poor to buy meat.
It has been an intensely difficult year for our brothers and sisters in India. They have been tested with rising poverty and a covid crisis which has overwhelmed their health care system and killed thousands. Eid al-Adha is our chance to alleviate their suffering and show them that they are not .
According to the Pew Research Centre, an additional 131 million people across the world fell into poverty in 2020, due to the devastating impact of the pandemic. A staggering 60% of those people live in India - meaning 75 million Indians are poorer this year.
The report defined poverty as living on less than $2 a day. This is barely enough for basic food staples, let alone luxuries like meat.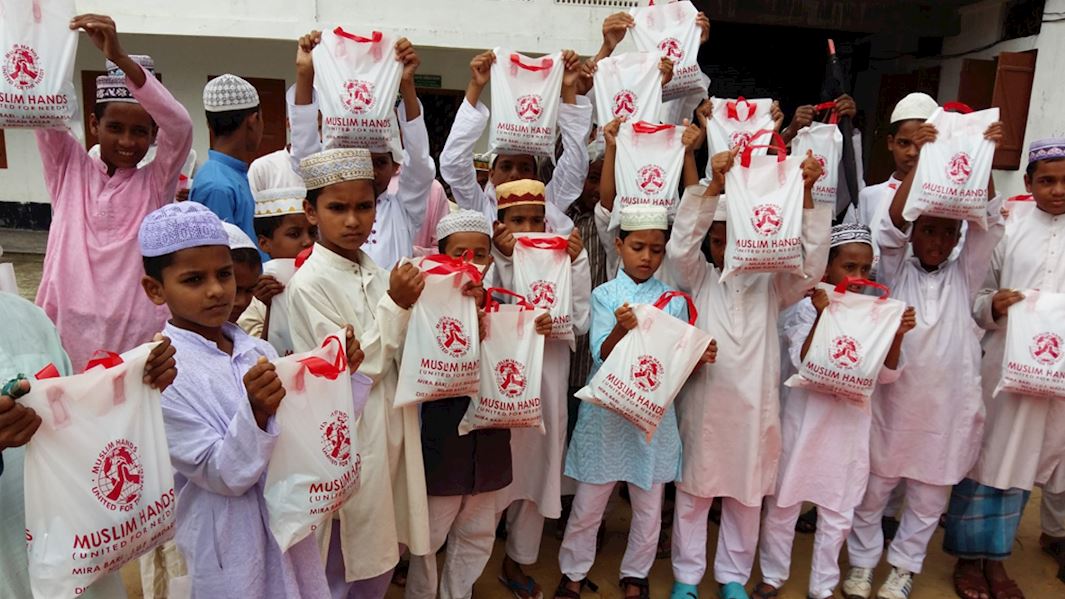 By sending your Qurbani to India, you will be ensuring a poor family can enjoy a rare meal with meat on one of the best days of the year. We prioritise distributing your Qurbani meat to orphans and widows first, sharing the blessings of Eid al-Adha with those who are most vulnerable.
Somalia: Qurbani for £40
Somalia is one of the poorest countries in the world. Ongoing civil war and cyclical climate events continue to force Somalis out of their homes and jobs. Not only that, but food prices in Somalia increased by 300% in 2018 and continue to rise. As a result, 73% of the population suffers from extreme food poverty and 1 in 8 children under the age of five is acutely malnourished. Muslim Hands has been distributing Qurbani in Somalia since 20210 reaching almost 600,000 vulnerable people.
Nasteexo lives with her husband and eight children in northern Somalia. Her family were displaced when armed conflict and floods engulfed their village. Her husband works in the local town and earns less than £1 a day. 'we normally eat maize and beans and can only afford to eat meat around three times a year,' she says.
This year, Nasteexo's will be one of many vulnerable families to receive meat on Eid al-Adha through your generous Qurbani donations when you choose Somalia, in sha Allah.
Pakistan: Qurbani for £80
 In Pakistan, a dramatic rise in inflation due to the pandemic has pushed food prices up by over 10% in 2021. Now, nearly half of the population faces food insecurity. The Sindh province, in particular, has some of the worst rates of undernutrition in the world. 50% of children under five are stunted and 19% are severely malnourished.
Rukhsana Kousar is a widowed mother of five, living in a remote village in the Gujrat District. she works as a cleaner and earns less than £1 a day which is barely enough to put food on the table. 'We can only afford to cook vegetables daily. So, we look forward to eating meat on Eid al-Adha. I ask Allah (swt) please bless me with the opportunity to have Qurbani every Eid al Adha," she says.
You can help answer the prayers of families like Rukhsana's by donating your Qurbani to Pakistan this year.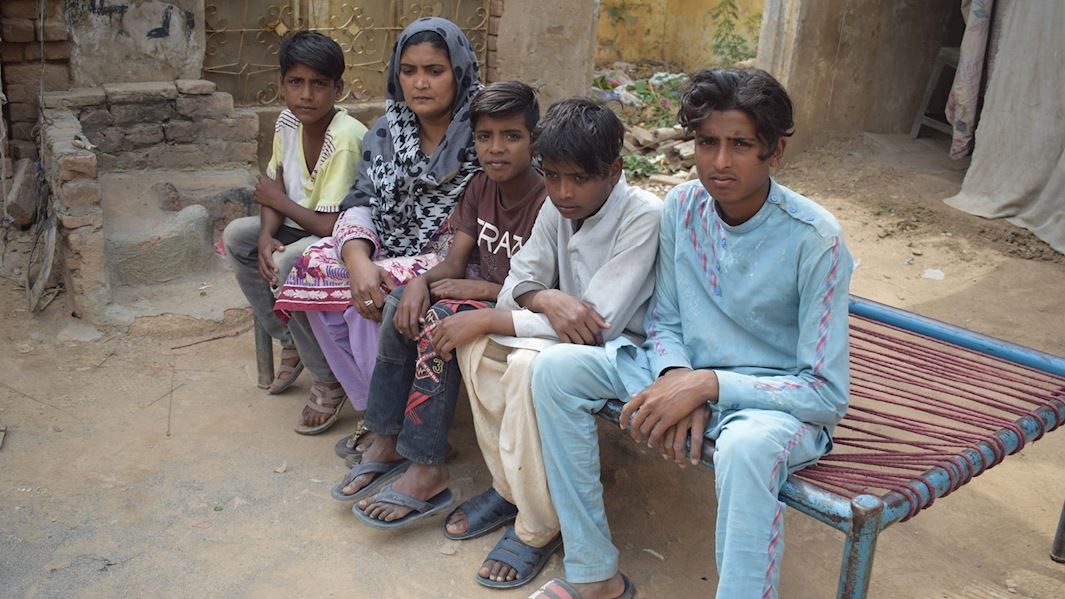 Rohingya refugees: Qurbani for £95
In March, a huge fire ripped through the Rohingya refugee camps in Cox's Bazar. Over 45,000 refugees, already traumatised by the violence and persecution they fled from in Myanmar were displaced for a second time. They have had to watch their homes and what little possessions they had go up in flames and are now left with .
Many Rohingya refugees have not been able to perform Qurbani and celebrate Eid al-Adha since fleeing Myanmar.  Mohamed Anowar fled his home in 2017 and has been living in the Cox's Bazar refugee camp with his wife, three children and elderly parents ever since. He ran a small business in Myanmar and has made use of his skills to open a small shop in Bangladesh selling snacks and drinks. However, the income from the shop is not enough to fulfil the needs of his large family and he can no longer afford to offer Qurbani on Eid al-Adha 'We used to pray on that day and slaughter the animal in His name. We want to celebrate the big day with joy, but here in Bangladesh it's not possible to celebrate as we did before in Myanmar', he says.
By choosing to give your Qurbani to Rohingya refugees you will be giving them the chance to celebrate on the days of Eid and bring them hope and joy after all the suffering they have endured. You can also follow the Sunnah of the Prophet (saw) and give an additional Qurbani on behalf of someone like Mohamed, who can't afford to.
'The Prophet (saw) sacrificed for the one who could not sacrifice from his Ummah, one who bore witness to the Oneness of Allah and [his] Prophethood'. [Ahmad]
Yemen: Qurbani for £140
 In Yemen, six years of civil war has created the world's worst humanitarian catastrophe, leaving 80 per cent of the population completely reliant on aid to survive. Now, a 60% cut in UK foreign aid will have a dire impact on an already desperate situation. Tens of millions of Yemenis already lacking access to food will be further devastated by the cuts.
By choosing to give your Qurbani to Yemen, you will be saving lives by helping fight the worst famine the world has seen in decades.
Syria: Qurbani for £155
 After a decade of conflict, Syria is home to the largest displaced population in the world, with 6.5 million Syrians internally displaced. Soaring food prices and high levels of poverty have left 60% of people food insecure and now they are struggling to afford even the most basic items like bread.
Donate your Qurbani to Syria to bring joy to a generation of lost children who have known nothing but war their entire lives and give displaced families the opportunity to celebrate Eid al-Adha with a meal of fresh meat.
United Kingdom: Qurbani for £160
Since Eid al-Adha is a communal celebration, many of us would like to share the festivities with our neighbours. The Prophet (saw) specifically encouraged sharing food with neighbours, Abu Dharr reported, 'The Prophet (saw) said, "O Abu Dharr, when you cook a stew, put more water in the broth and take care of your neighbours"'. [Muslim]
 Unfortunately, food poverty has been rising in the UK since the start of the pandemic in March . Mass job losses brought on by lockdown have resulted in the UK's rate of food poverty being among the worst in Europe. A recent report by FareShare, the Trussell Trust and others found that 1 in 5 parents are struggling to feed their children, cutting back on their own food to make sure their children don't go hungry.
This year, you can order your Qurbani to the UK and the meat will be distributed to low-income families, homeless people and refugees. This will ensure our most vulnerable neighbours can participate in the celebration of Eid, enjoying a delicious meal with meat.
Lebanon: Qurbani for £180
The people of Lebanon have always shown their generosity to refugees in times of crisis. Lebanon has the highest refugees-to-population ratio in the world and currently hosts 400,000 long term refugees from Palestine and 1.5 million from Syria, most of which live below the poverty line.
The last year has been extremely difficult for Lebanon, as it grapples with political and economic instability and the aftermath of the Beirut Blast last summer. By donating our Qurbani there, we can help them support Palestinian and Syrian refugees during this difficult time.
Palestine: Qurbani for £385
At £385, giving Qurbani to Palestine (Jerusalem) is our most expensive . This is due to the ongoing political instability pushing up the prices of food and livestock and making meat an unaffordable luxury for most Palestinians. In Jerusalem 8 out of 10 families are living in poverty, struggling to pay for basics like food and rent. Many people are reliant on international Zakat and Sadaqah to make ends meet.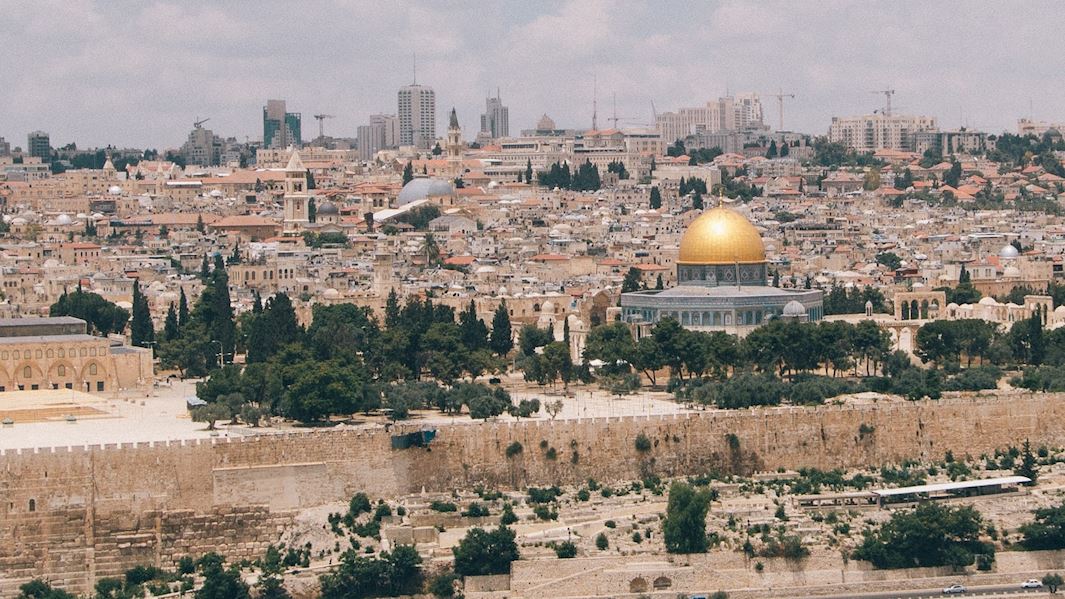 It is truly a privilege to be able to share our Qurbanis with these blessed people. Your donation will give our brothers and sisters the chance to celebrate Eid al-Adha with joy and dignity. We highly recommend giving your Qurbani to Palestine if you can afford it - it is a golden opportunity to feed the caretakers of Masjid Al-Aqsa!
Where Most Needed for £55
Finally, if you're still undecided on where to give - we understand! That's why we offer a Where Most Needed option. This will allow our teams to allocate your Qurbani to where it is most needed on the ground.
Our local experts come from the communities we serve, so are best placed to know where your Qurbani will make the biggest impact. Before Eid al-Adha they carry out assessments to ensure the most vulnerable people receive meat on the days of Eid and give priority to widows, orphans and people with disabilities.
We hope this article has helped you make a decision about where to give your Qurbani! If you have any further questions, please get in touch with our team at 0115 911 722. If you're unsure if you need to give a sacrifice, check out our article about the rules of Qurbani.
See a full list of our Qurbani locations.
---
Facebook

Twitter

Email This