10 May 2022
Your Ramadan Highlights 2022

It has now been a week since Ramadan ended and we're already it! So we put together some highlights of everything you achieved in the blessed month as well as taking a look at how your Zakat and Sadaqah will continue to change lives over the coming year. We hope you enjoy this look back at Ramadan 2022.


Record-breaking generosity
Ma sha Allah, our team are still stunned at your generosity this Ramadan. Amid rising inflation and financial difficulty, your Zakat and Sadaqah began pouring in from day one - and your eagerness to give only increased in the last 10 nights.

Donations are still coming in- but so far, you've given a staggering £11.4 million!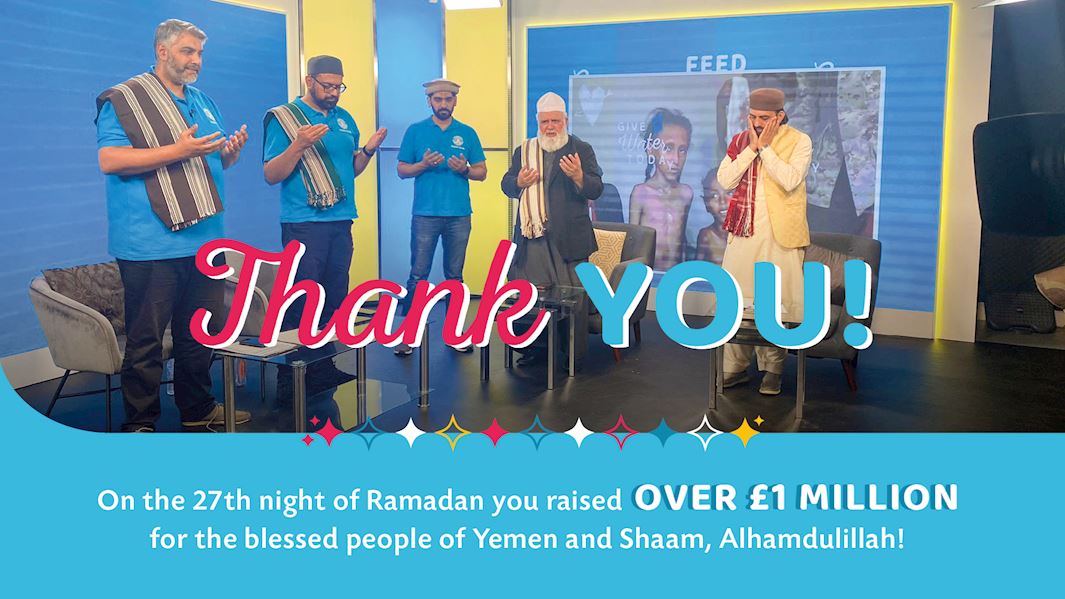 We were particularly delighted when you broke a fundraising record during a Live TV Appeal, giving over £1 million on Islam Channel Urdu! On the 27th night, you supported projects such as providing clean water in Yemen, giving food to Afghanistan and building masjids for remote Muslim communities.

Your record-breaking generosity amid economic hardship was inspiring. You truly followed the Sunnah of the Prophet (saw), who was 'more generous than a nourishing wind' [Bukhari] during Ramadan. 
Iftar for the Ummah
Ma sha Allah, you provided over 2 million meals across the globe! If you gave a food parcel, provided cooked meals, donated to the Iftar Fund or paid Fidyah or Kaffarah, then you helped us feed over 100,000 Muslims during Ramadan.

These are some of the most vulnerable people in the Ummah. For example, Ayyaz (pictured above) is a disabled father who struggles to provide for his family. Every day, he travels in his wheelchair to the local market where he sells toys, because he is unable to find more stable work. His wife Rashida is also disabled and they both worry about giving their children a good life. 'The children want me to cook different delicious foods, but we can't afford such luxury', Rashida told our team.
When you sent Rashida and Ayyaz food this Ramadan, you lifted a huge burden off their shoulders. Their concerns over rapidly rising food prices had eclipsed the joyous feeling of Ramadan - but your generosity meant they could focus on worshipping Allah (swt) and share in the blessings of iftar and sahur as a family.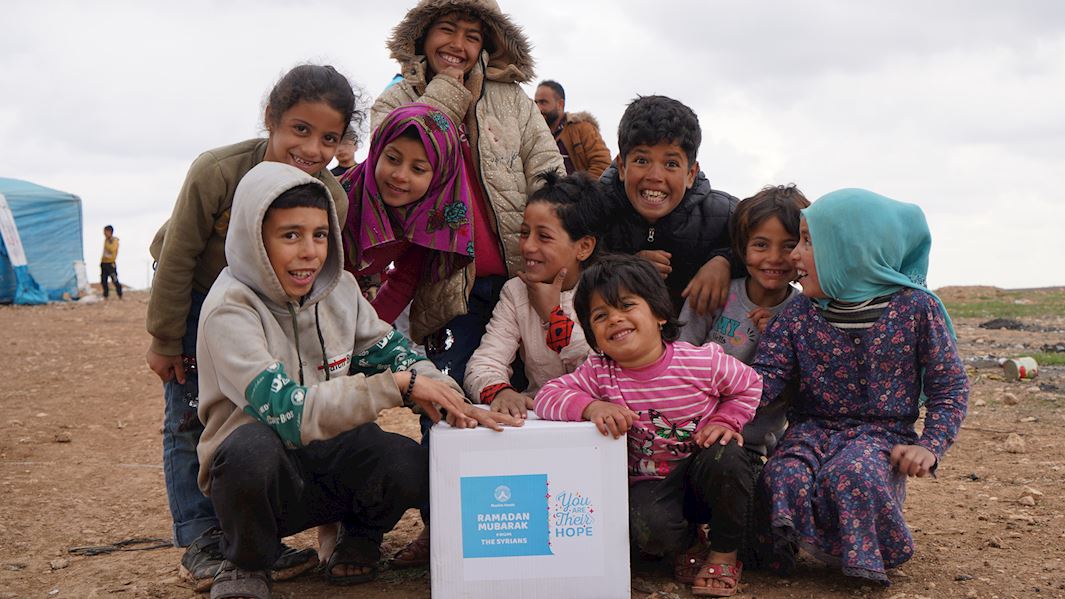 Alhamdulillah, you sent iftar to over 20 locations across Africa and Asia this Ramadan, as well as to Muslims in Ukraine and the UK. You served orphans, widows, refugees and so many more.
Beyond Ramadan - feeding the vulnerable
Even though Ramadan is over, your donations are still supplying food across the globe!

You gave around 6.4 million loaves to our bread factories in Yemen and Syria, which will nourish thousands of orphans, widows and disabled people for many months to come. It will even help us set up more factories, so more communities can benefit, in sha Allah!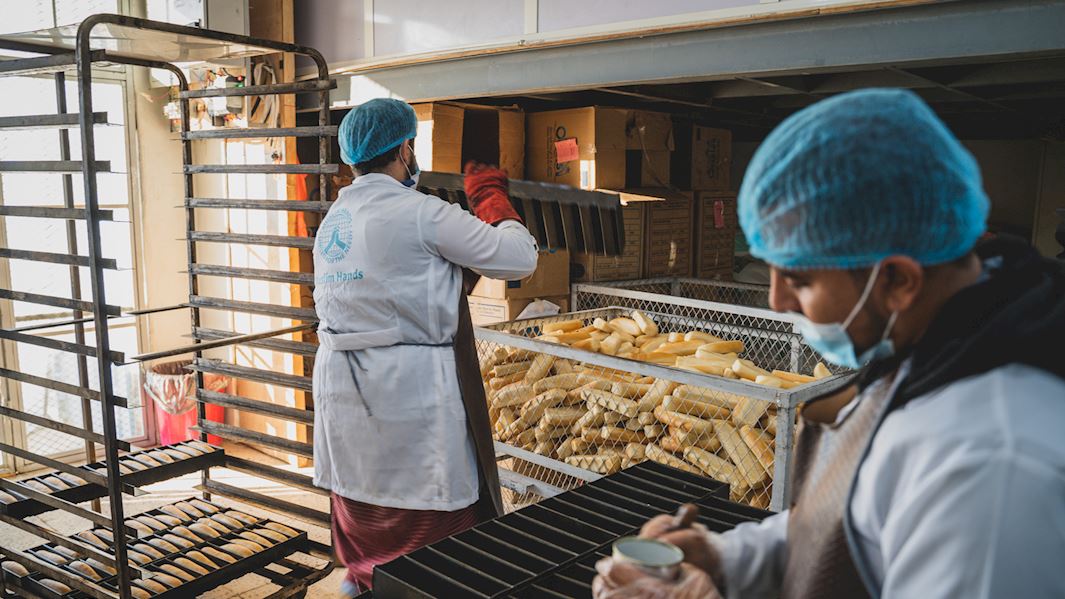 Your donations to the Blessed Lands did not stop there - you sent charity on distributing school meals and food parcels, planting olive trees, providing clean water, running medical clinics and even building homes for displaced Syrian families. Moreover, your Zakat and Sadaqah is making a difference beyond the Blessed Lands.

In Afghanistan, we set up a bakery in March - and you donated almost 805,000 Afghan naans during Ramadan, helping us to distribute bread beyond the holy month. This food is a lifeline to our brothers and sisters, who would otherwise be forced to resort to extreme measures to survive.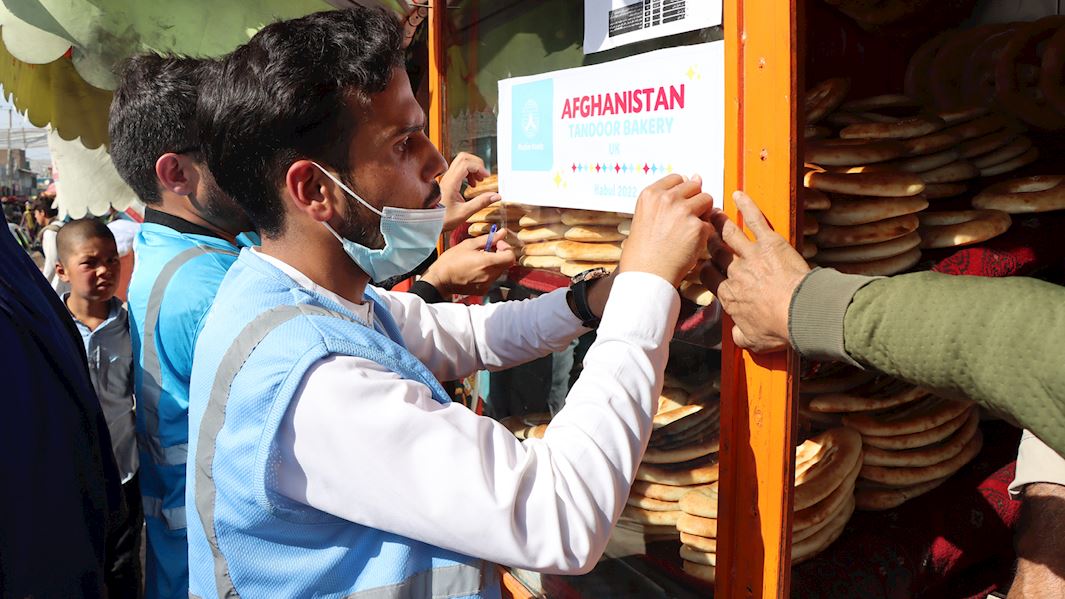 Not only are you feeding communities in emergency zones, you are also providing livelihoods to people across the globe so they can support themselves and their families. You gave 60 sewing machines to women in Afghanistan, so they can make a living for themselves and their children. Elsewhere, you provided over 1,900 livestock, more than 2,000 chickens and planted over 4,000 trees - all of which will give those in need a stable, sustainable income, in sha Allah!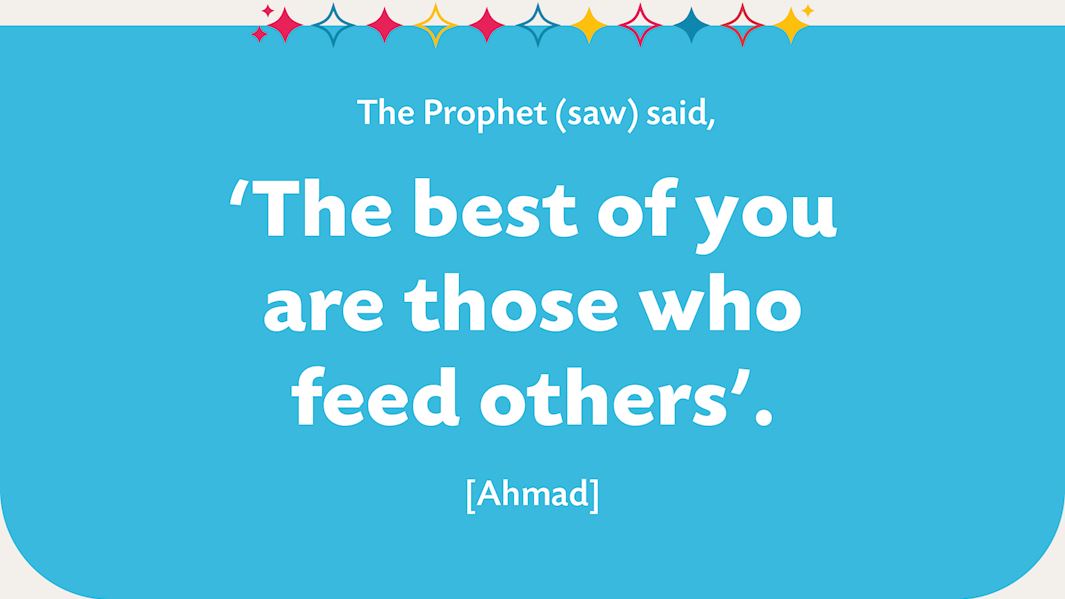 We pray Allah accepts your efforts and makes you from the best of people, amin!
Water - the best charity
This Ramadan, you gave over £2.3 million to our various water projects. Many of you committed to building your very own well - with over 5,000 water wells donated! Meanwhile, over 34,000 of you generously contributed towards building boreholes, rehabilitating water infrastructure in Yemen and helping us provide clean water across the globe.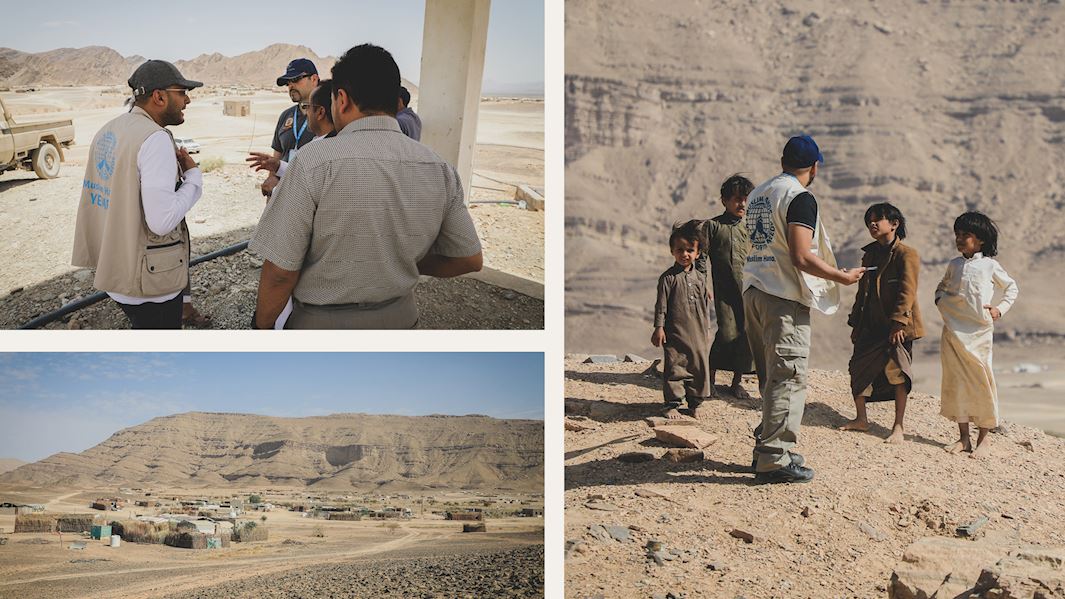 Our teams will now be visiting local communities to consult them on their needs and begin implementing your projects.

If you gave your own personal well, you will receive a feedback report once it has been constructed. If you gave to the Safe Water Fund or contributed to a bigger project, simply follow us on Instagram or Facebook to watch your donations come to life throughout the year!
Sponsoring orphans

We were delighted to welcome even more people into our 'Orphan Sponsors' family in Ramadan 2022! This is a Sadaqah Jariyah which has a special place in our hearts, because the Prophet (saw) himself was an orphan and promised high status to anyone who followed the Sunnah of caring for these vulnerable children.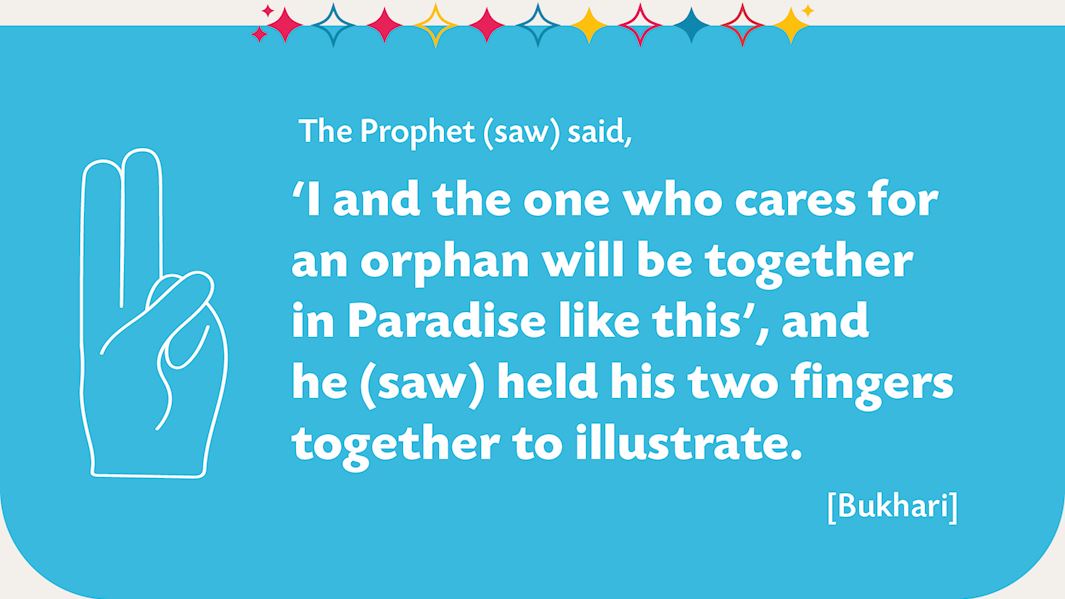 SubhanAllah, an incredible 1,227 orphans were sponsored this Ramadan! An orphan sponsorship is a commitment that can last many years, but those of you who may not be able to afford this didn't shy away, giving over £200,000 to the Orphans Fund to share in the rewards. We pray Allah accepts it from every single one of you, amin!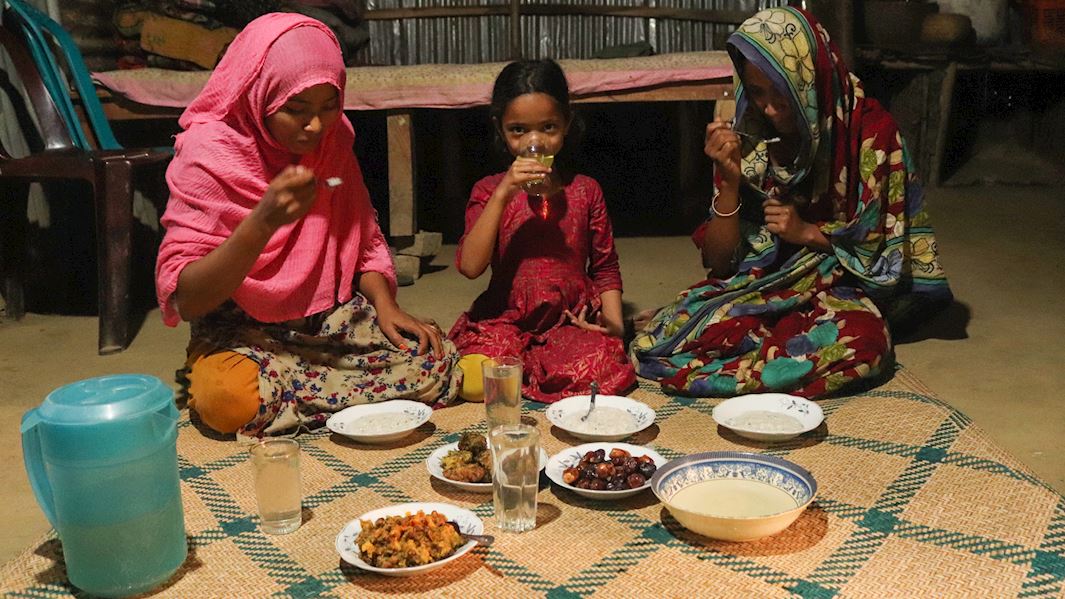 Of course, we can't miss out the people who gave to Food 4 Kids, to provide school meals to vulnerable children in Asia and Africa! You combined two of our favourite Ramadan causes: feeding the Ummah and giving joy to our children. Ma sha Allah!
Eid gifts

Finally, we wanted to mention the blessed days of Eid al-Fitr! They say a picture is worth a thousand words - so here are some photos of gifts being distributed to orphans around the world: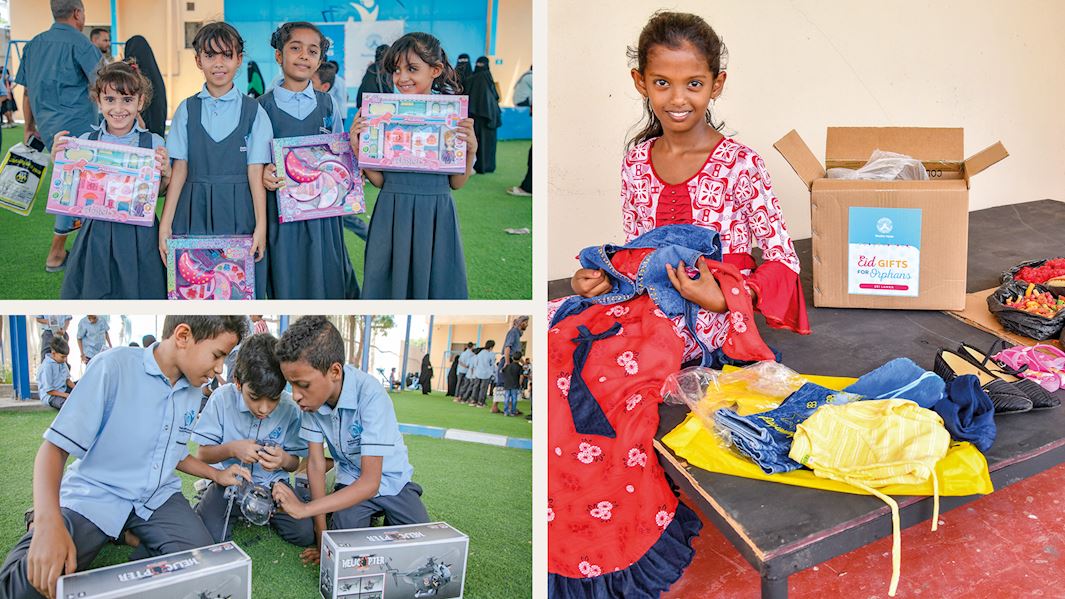 We hope that you and your loved ones also had a blessed Eid. On behalf of everyone at Muslim Hands - JazakumAllahu khairan for all the affection and compassion you showed the Ummah this Ramadan! We pray Allah (swt) gives you many more opportunities to do good throughout the year, amin.
---
Facebook

Twitter

Email This